30 Years of Improving Medical Education
Our mission has always been to simplify medical education. What started as a ground-breaking printed board review with Q&As has evolved to become a system of tightly interlinked learning tools that engage and align with the busy lives of today's physicians and med students. Personal Trainer, a super-smart evidence-based learning guide, is our latest, greatest innovation—built to help you stress less and study strong.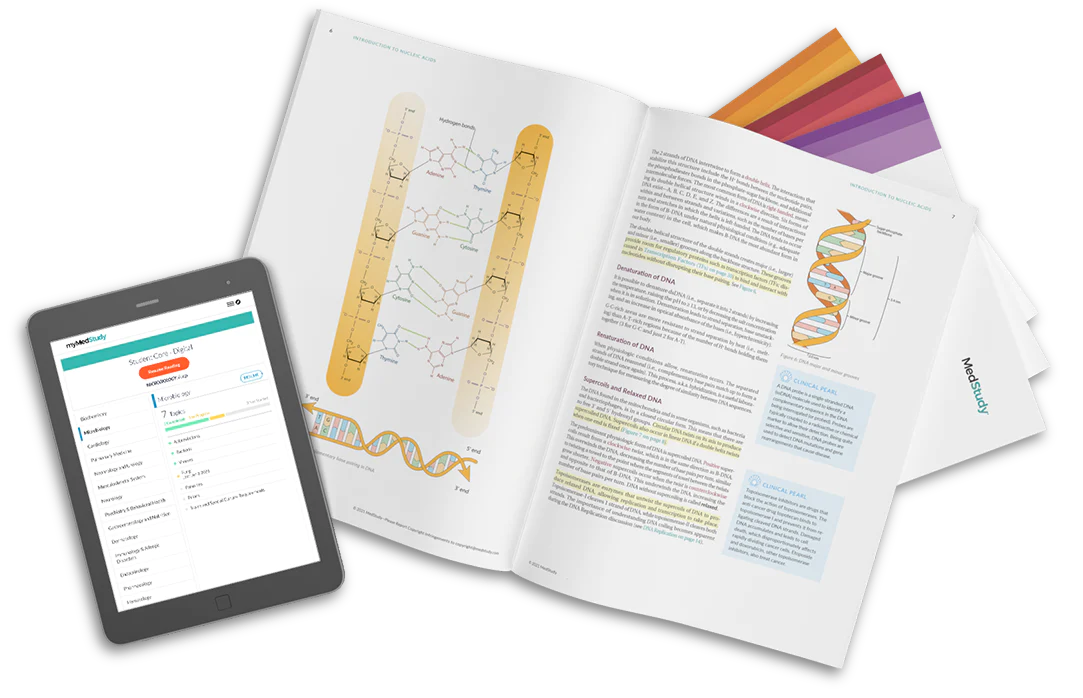 Powerful Study Solutions
We create learning tools to help you excel in medical school, ace your boards, and maintain your certification throughout your career. From medical school to board prep to recertification to maintaining competency, we help you study strong—wherever you are on your medical journey.
NEW! Medical Students
Internal Medicine
Pediatrics
We Help You Study Strong®
Lock the material you must know into your long-term memory. The MedStudy Method combines the most effective evidence-based learning techniques with the best board-focused material in an easy-to-apply, three-phase approach to study.
Preview

Preview topics and assess your knowledge within the Preview Questions in your Core or Videos

Study

Read the Core, watch course or video lectures, and/or listen to audio material with the goal of a solid understanding of the topics

Spaced Retrieval

Practice recall of topic material with progressively spaced repetition of Preview | Review Questions, Board-Style Q&As, and Flashcards
Join Our Community of 130,000+ Physicians
Sign up to receive our newsletter, product news, offers and more
Let customers speak for us