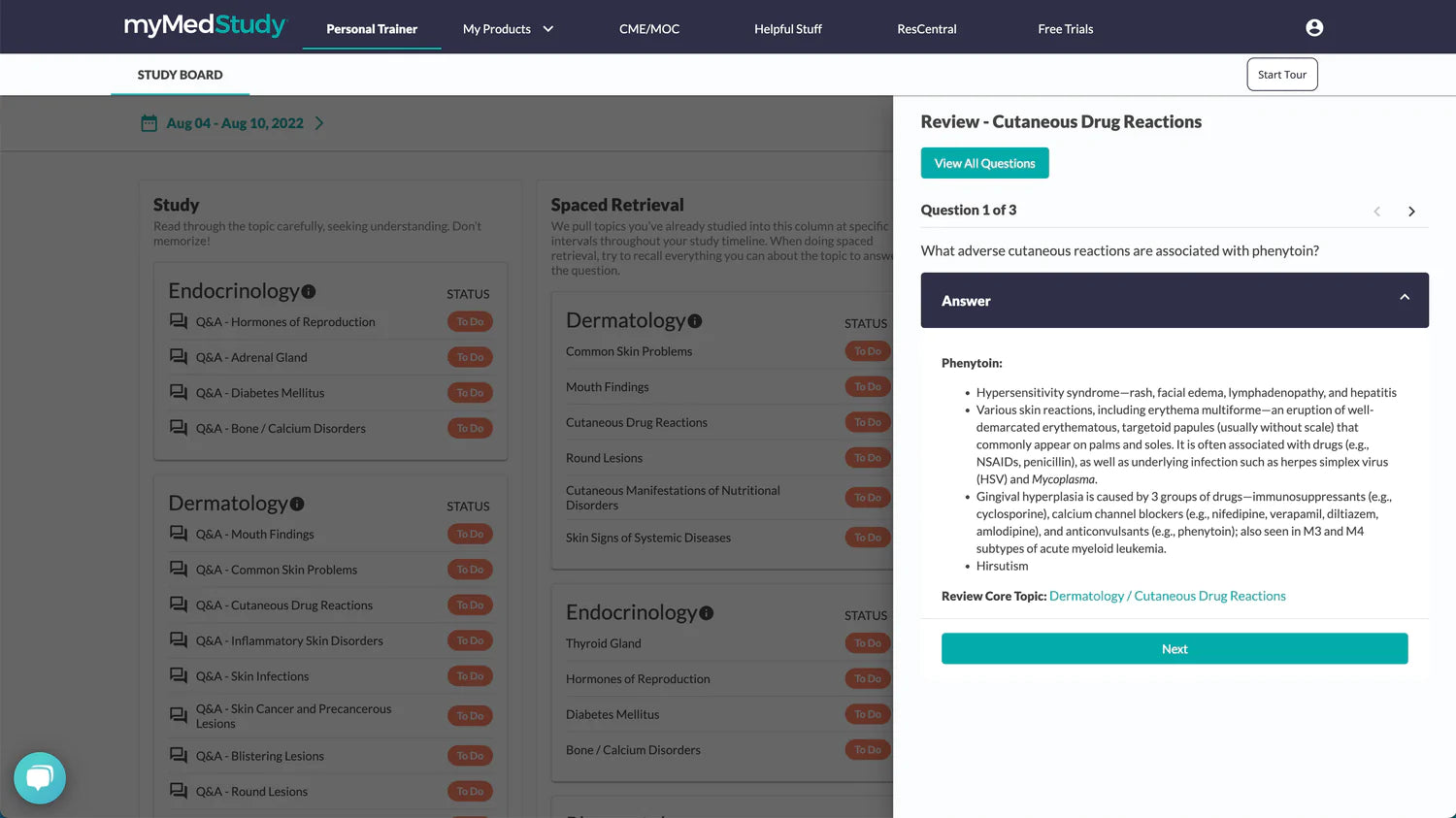 Evidence-based learning
Effortlessly optimize how you study with evidence-based techniques proven to help you truly learn medicine for the long haul.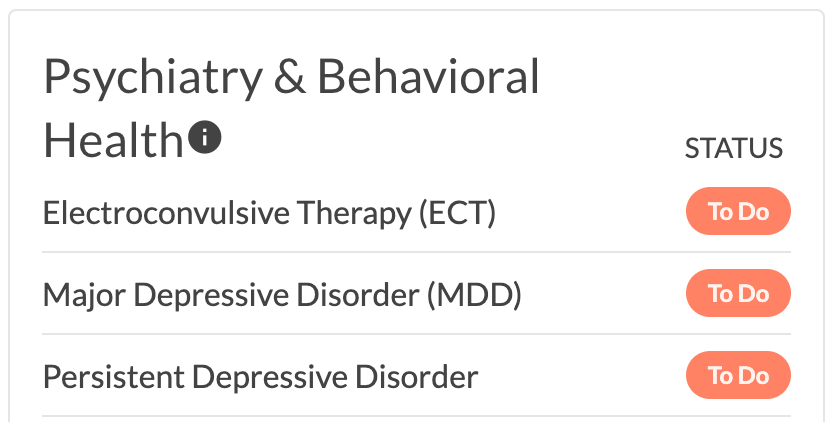 See new assignments every week
Each week your Study Board will serve assignments to keep you on track with your study goals.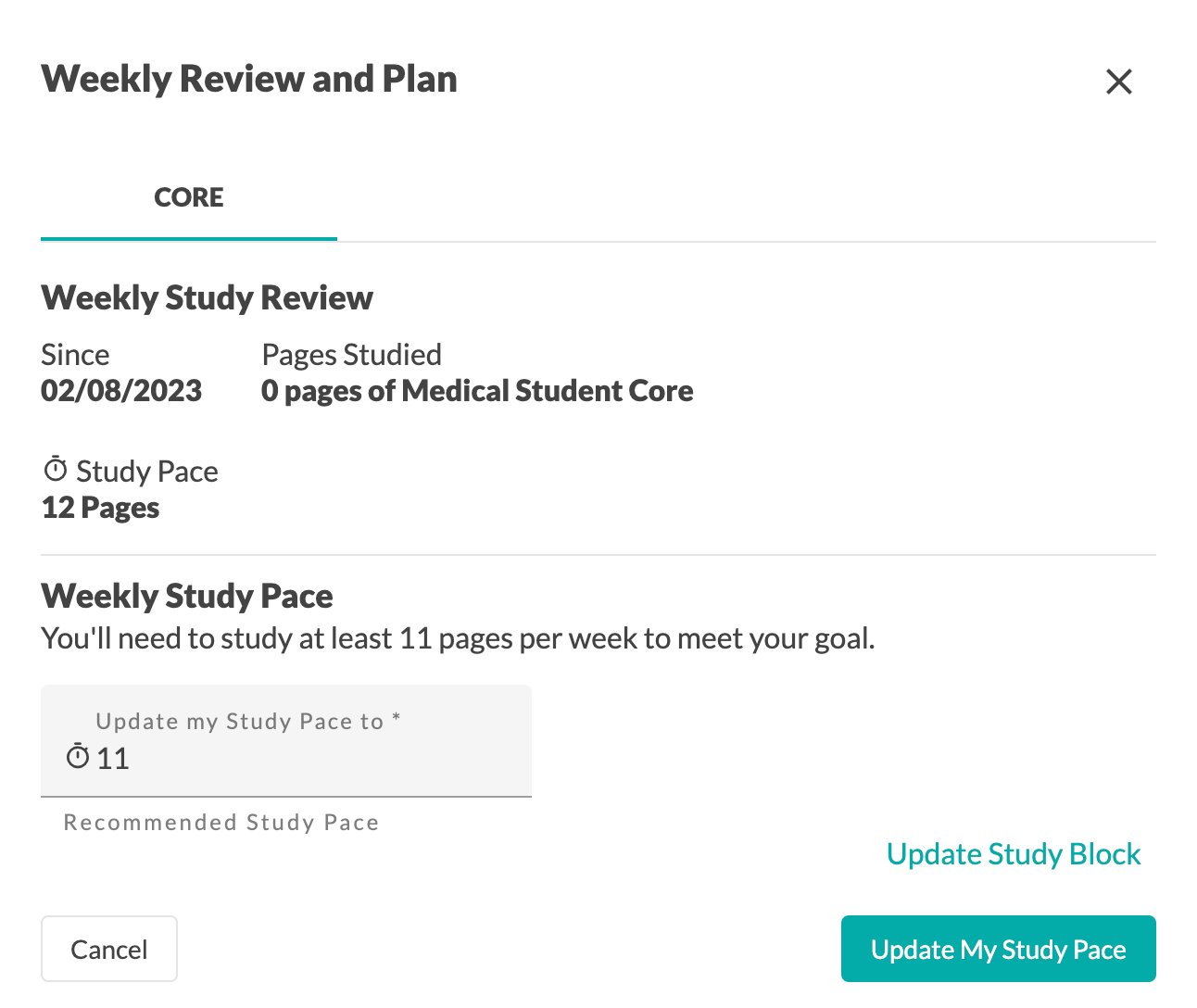 Set your study pace
Personal Trainer will set your 'study pace' according to how much content you have to study and how long you have to do it. As you study, Personal Trainer will intelligently adapt how much content it serves you each week.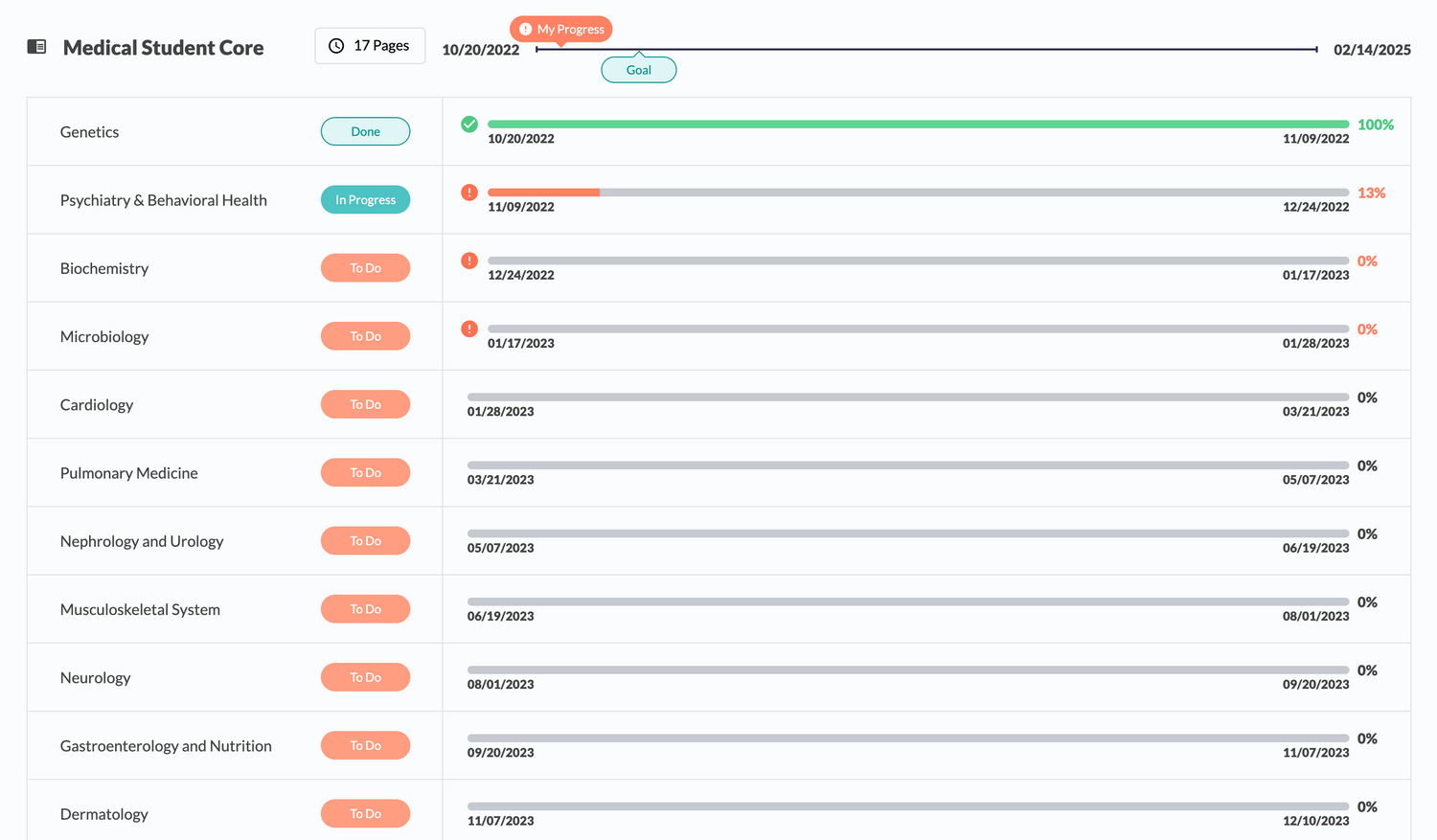 Visualize progress toward your goals
Personal Trainer will keep you on track! But if you want to check in, you can easily see how you're progressing through the content.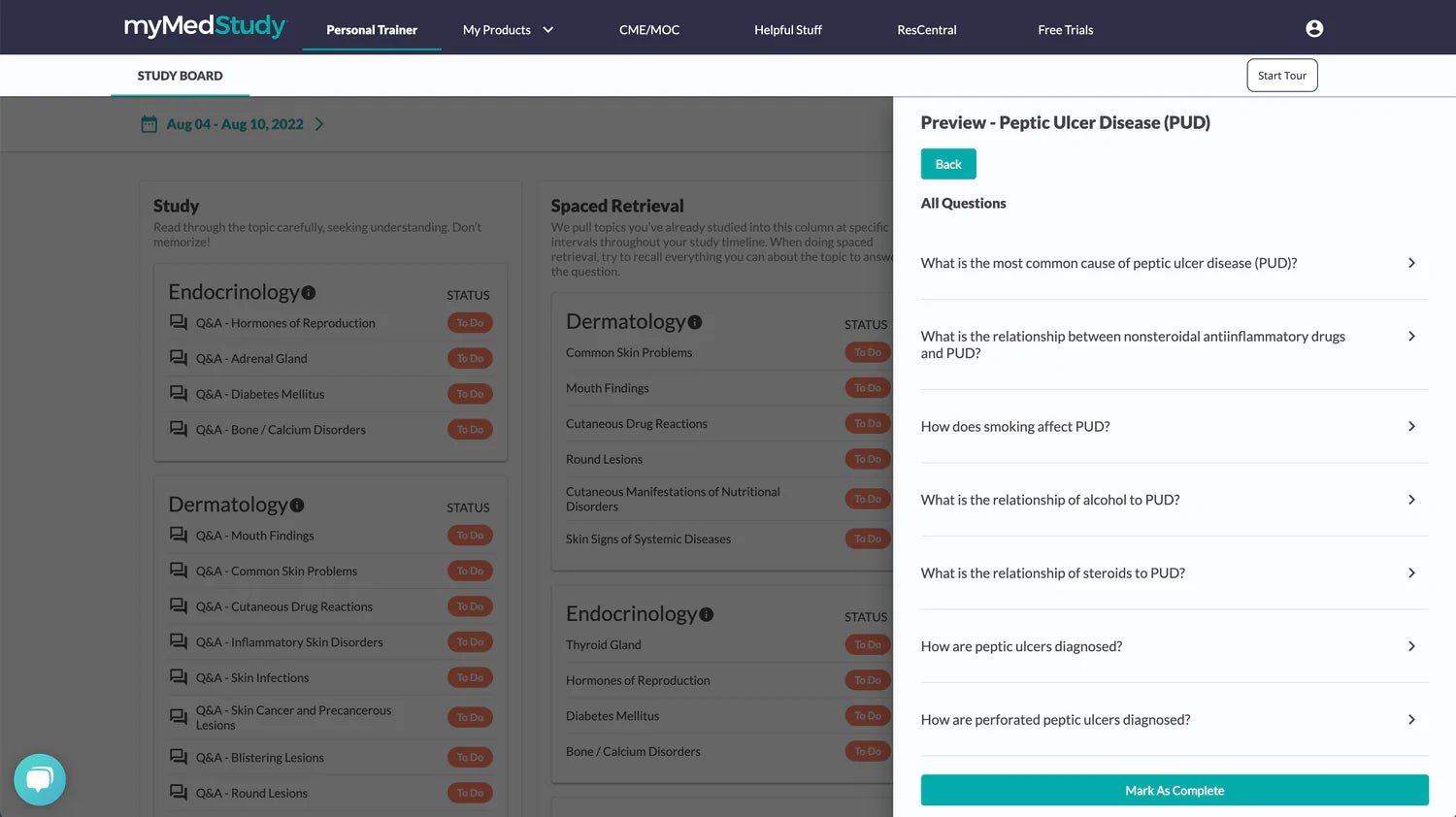 Zero in on specific subjects
Tell Personal Trainer exactly which subjects you need to focus on, and it will bring content from each section in your Study Block into your weekly assignments based on your study pace.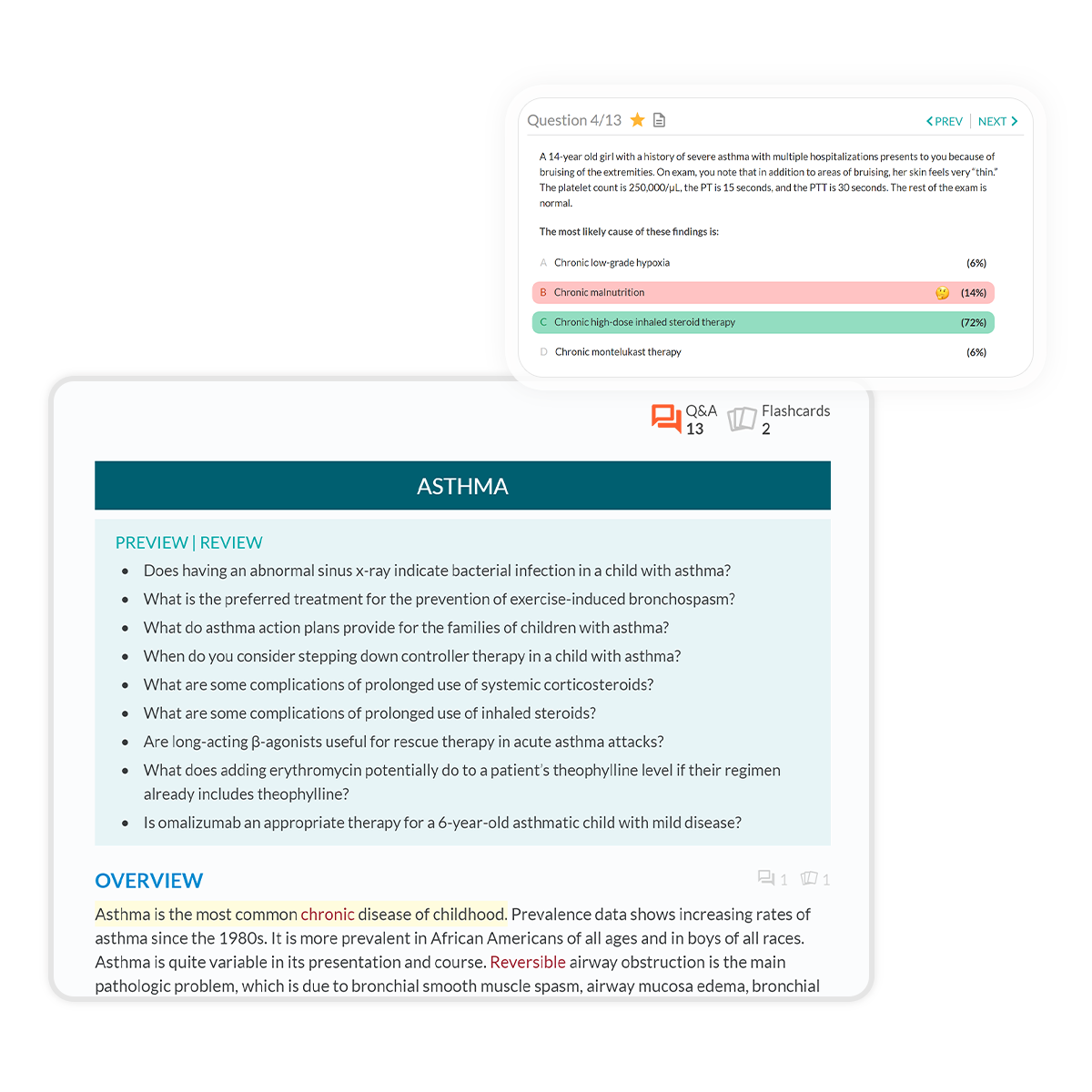 Rev up your recall
Personal Trainer automates evidence-based learning techniques, including spaced retrieval, to deepen your understanding and improve your recall of the concepts.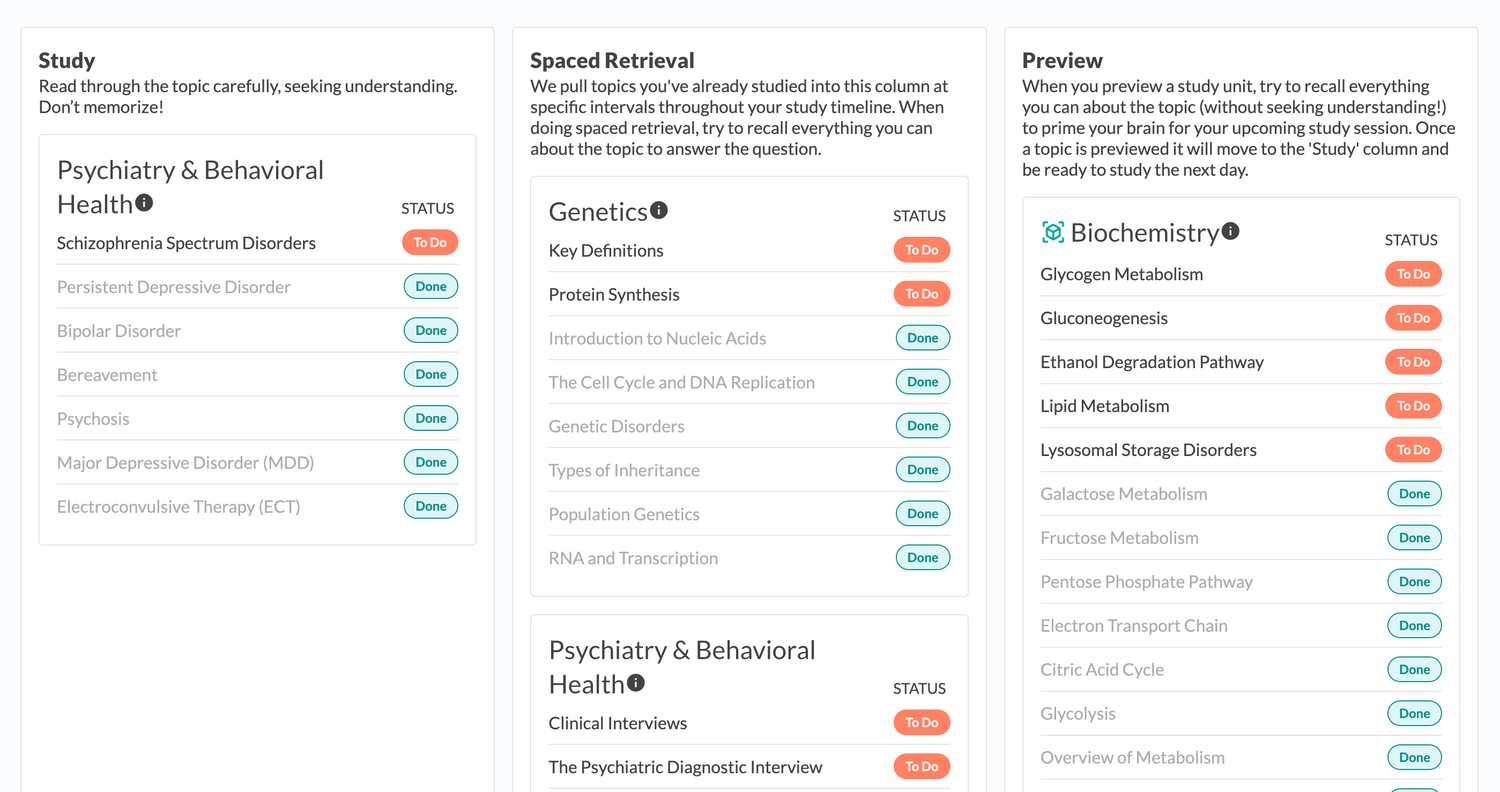 Take a break without losing progress
Need to take a week off? Come back from your break refreshed, and Personal Trainer will resume your study plan without things piling up.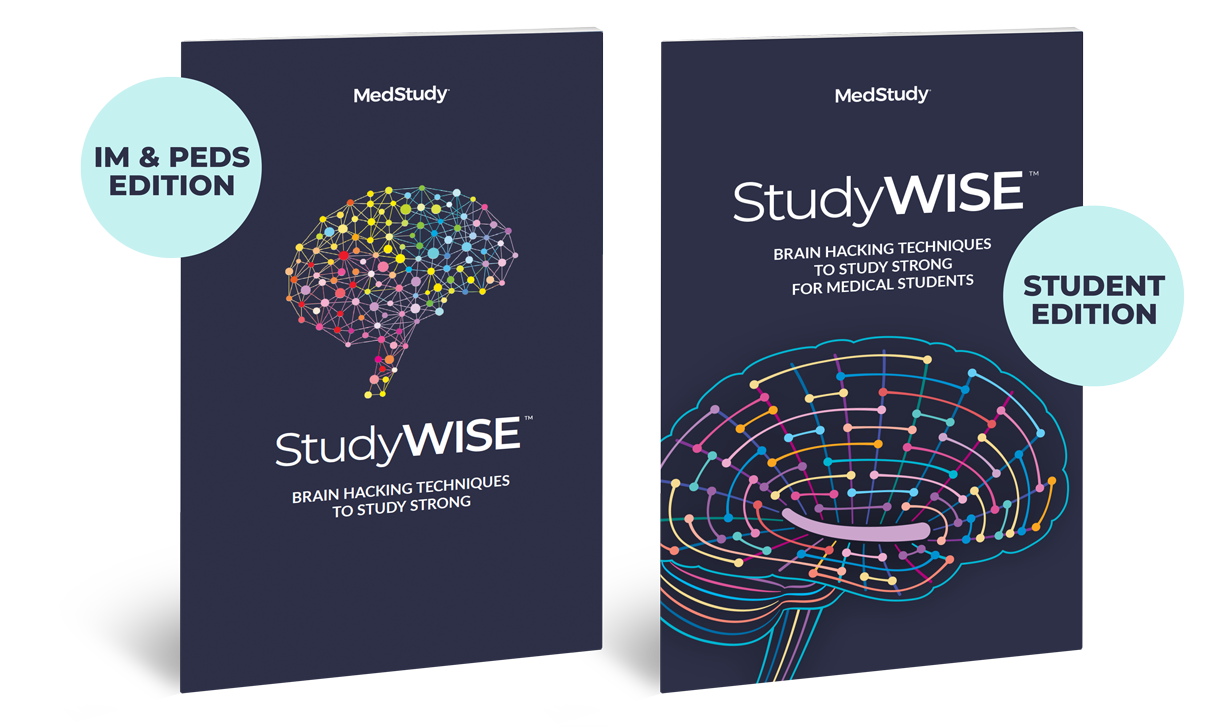 Discover the science behind our learning method
The best evidence-based learning techniques are incorporated into everything we do at MedStudy. This ebook explains the science behind your learning tools.
Download now