BESTSELLER: Lecture-based options
Never study solo again
Our lecture-based internal medicine board review options connect you to 14+ expert physician educators, and hundreds of fellow attendees. Plus, you can re-watch the videos again and again. 
FEATURED PRODUCT: Study Strong Essentials 
Connected & comprehensive
This revolutionary study system that will change the way you learn and review for your Internal Medicine board exam. These internal medicine review tools comprehensively cover everything you need to know for the boards—and they are all interlinked to make your review more efficient. 
Check out all internal medicine review tools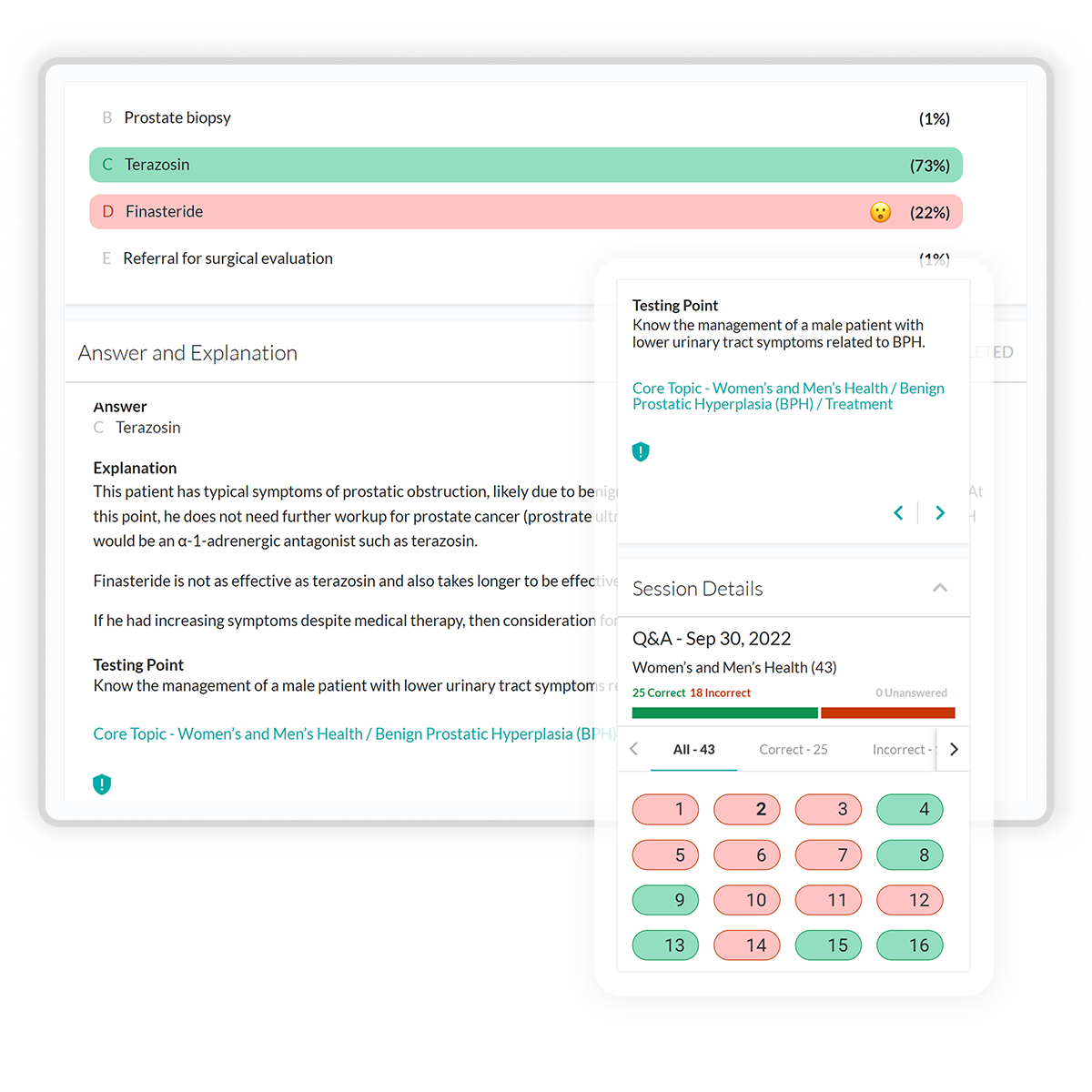 Study everywhere
Review for your internal medicine boards on-the-go with learning tools in your phone, tablet, or computer. 
Shop digital essentials
Learn with MedStudy throughout your career
From residency training and ITE exams, to the Internal Medicine board exam, to maintaining competency and certification. Use MedStudy and our learning system to anchor all the must-know information into your long-term memory. It will be there anytime you need it—during rounds, clinics, or exams.
How your Essentials work together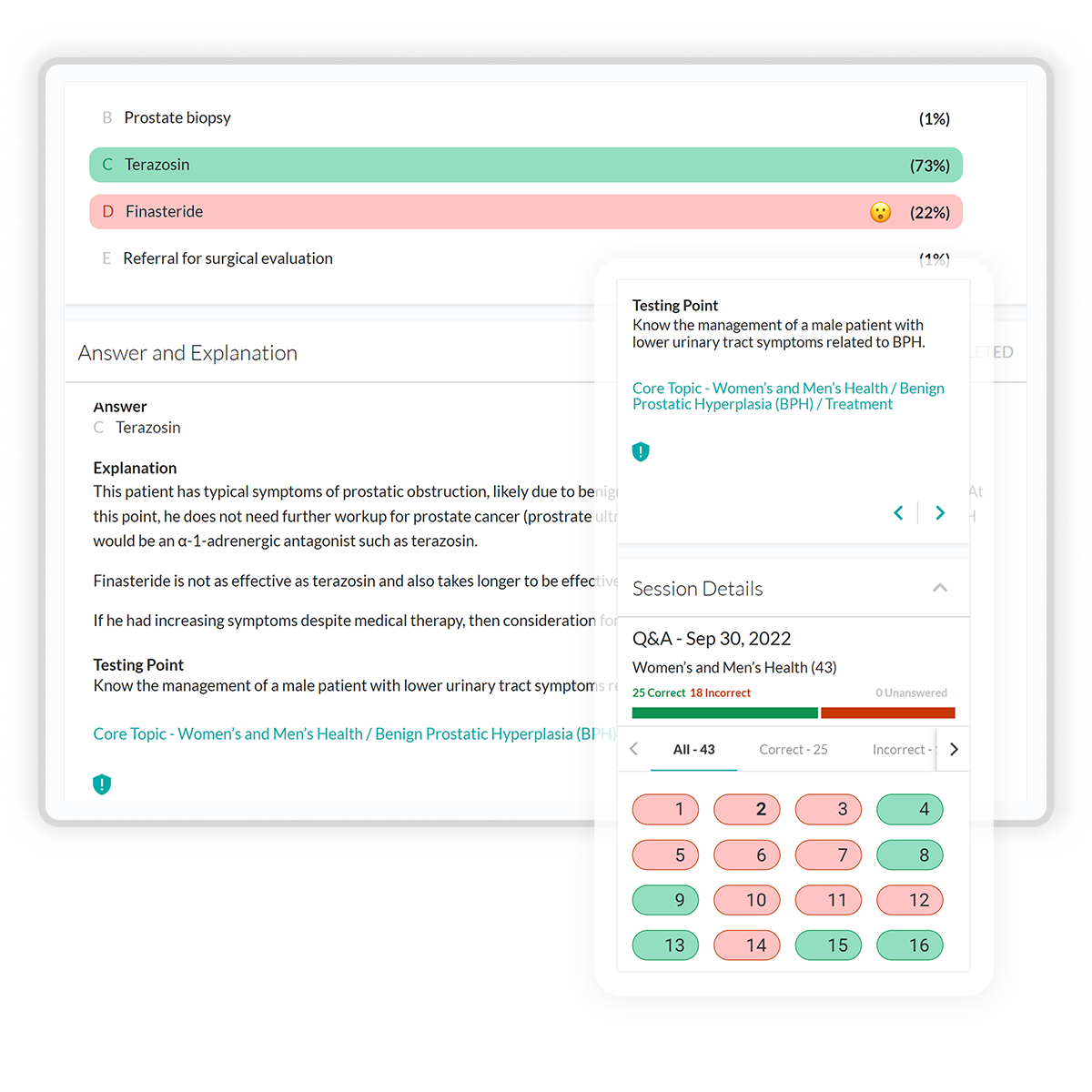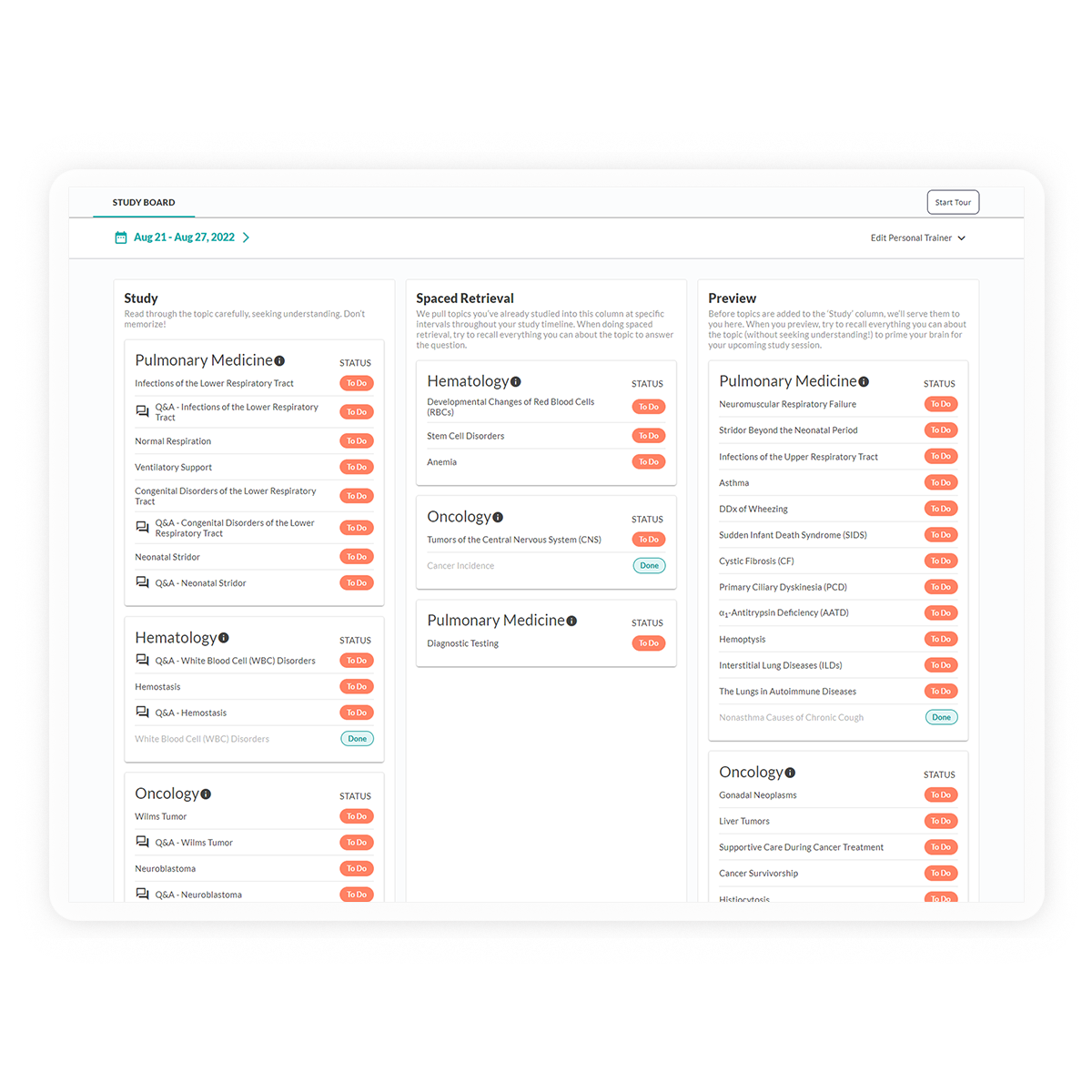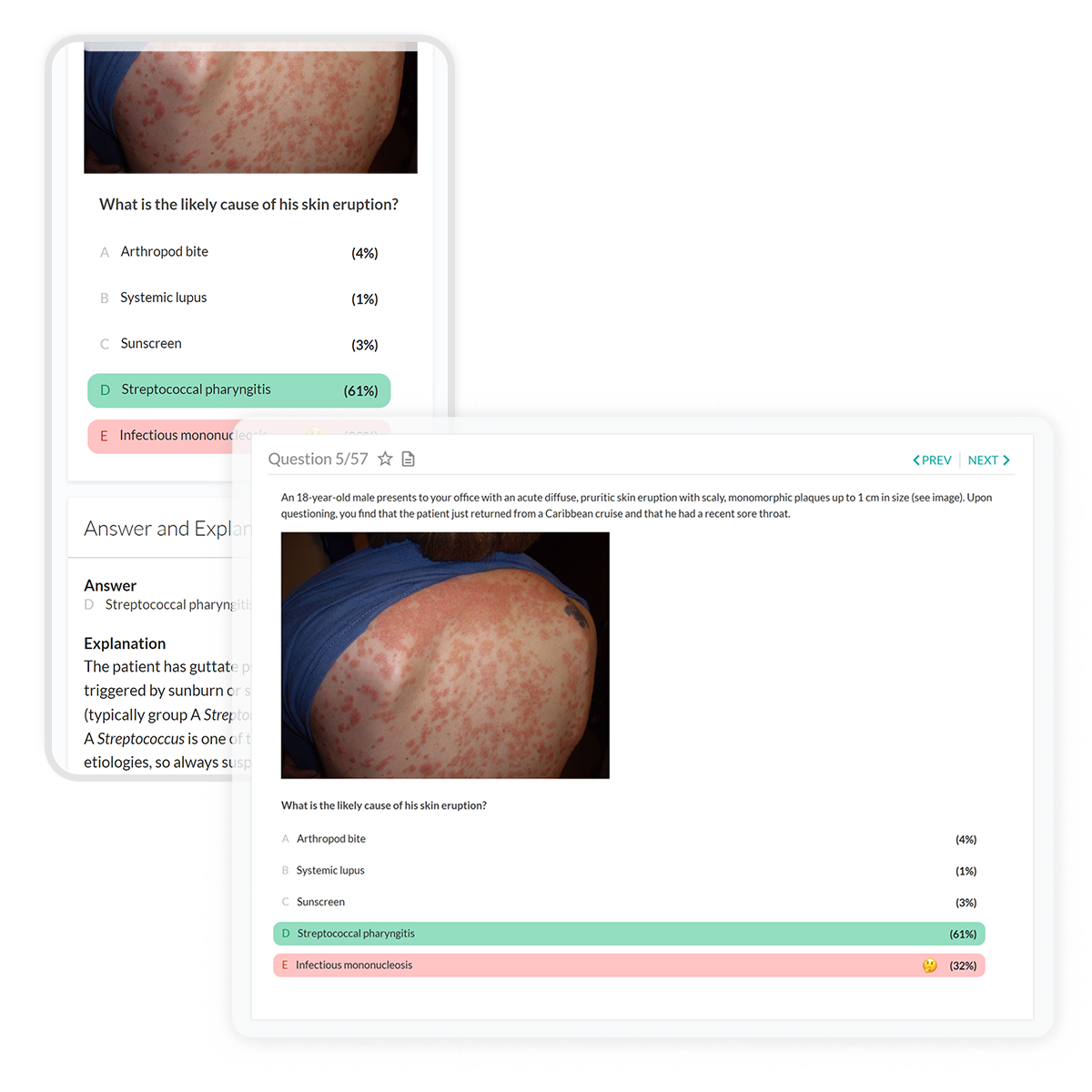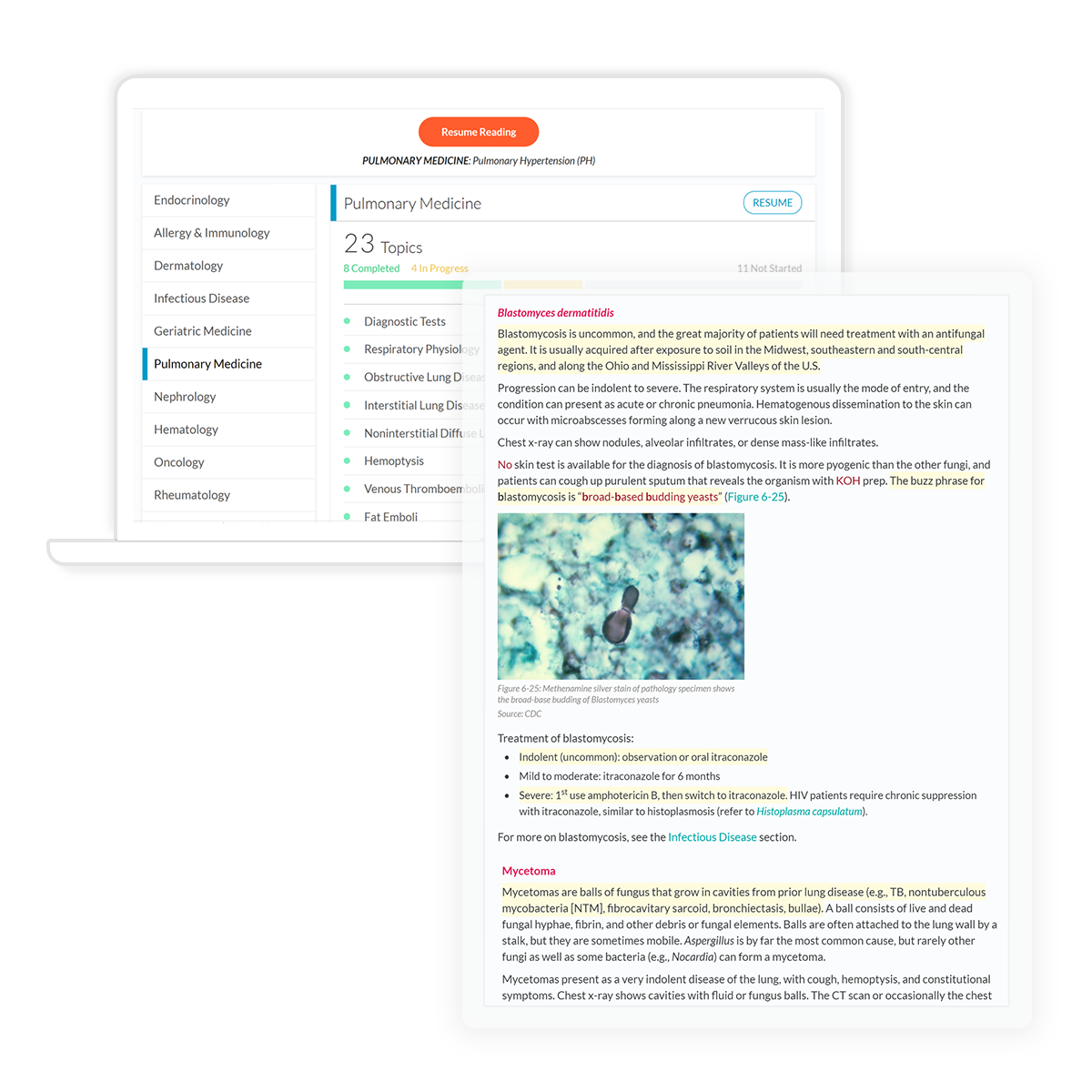 FREE TRIALS
Try any internal medicine review resource free for 30 days
Sample the entire Pulmonary Medicine section from any of our Internal Medicine learning tools. No credit card required.
Create a free account
Studying with friends? Get custom pricing for your order. 
Every group has unique needs. We build custom rate packages for groups of 5 or more. One of our Program Partners will work with you 1-on-1 to meet your specific learning and budget goals.
Build your group package
Trusted for Internal Medicine board review
For over 30 years, MedStudy has been trusted by residents preparing for the ABIM Certification exam in ACGME-accredited allopathic and osteopathic programs, as well as by practicing physicians studying for the ABIM Maintenance of Certification Exam, and hospitalists taking the Focused Practice in Hospitalist Medicine exam.
Internal Medicine CME information
CME mission statement

MedStudy's primary purpose is to provide bias-free, quality, educational activities that advance physician competency in Internal Medicine, as measured by successful preparation for the American Board of Internal Medicine exam and by our physicians' self-reported improvement in patient care that occurs as a result of increased knowledge.
Target audience

Participants in this MedStudy educational activity are those physicians seeking to assess, expand, and reinforce their knowledge and clinical competencies in internal medicine, focusing their learning on subjects that are directly relevant to clinical scenarios that will be encountered on the ABIM Certification board exam or the Maintenance of Certification (MOC) board exam and the American Osteopathic Board of Internal Medicine (AOBIM) board exams, as well as in the contemporary clinical setting. The content of this activity is intended to help learners assess their own key knowledge and clinical competencies with evidence-based standards of care, as reflected on the board exams, and remedy any potential competency gaps that may exist.
Learning objectives

As a result of participation in this activity, learners will be able to:

integrate and demonstrate increased overall knowledge of internal medicine
identify and remedy areas of weakness (gaps) in knowledge and clinical competencies
describe the clinical manifestations and treatments of diseases encountered in internal medicine and effectively narrow the differential diagnosis list by utilizing the most appropriate medical studies, and
apply the competence and confidence gained through participation in this activity to both a successful board exam–taking experience and daily practice