Choose Your FREE 6-Month System
Enter promo code at checkout. One use per customer. Code does not apply to previous orders. Offer cannot be combined. Offer is valid for one 6-month Digital Medical Student Study Strong System per individual only. Offer expires 4/30/23.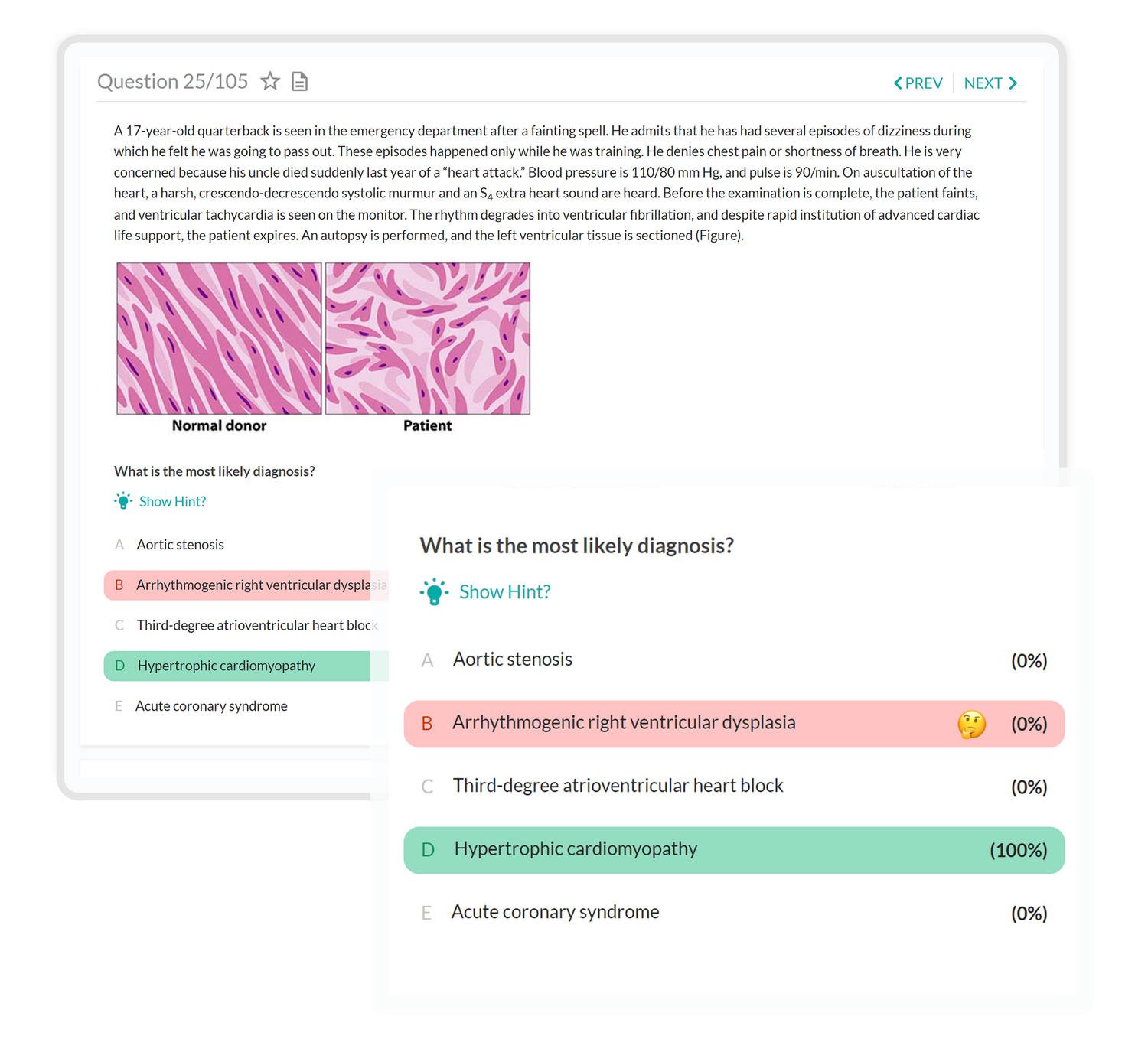 Confidently Take on USMLE® Step Exams with Qbank+
1,500 challenging questions created by expert physician educators address the most testable topics on the USMLE Exam Content Outline for Step 1 or Step 2. Each Q&A is linked to the same topic in the Core so you can easily move between your Q&As and digital Core to enrich your learning of must-know points.
Learn More about Step 1 Qbank+
Learn More about Step 2 Qbank+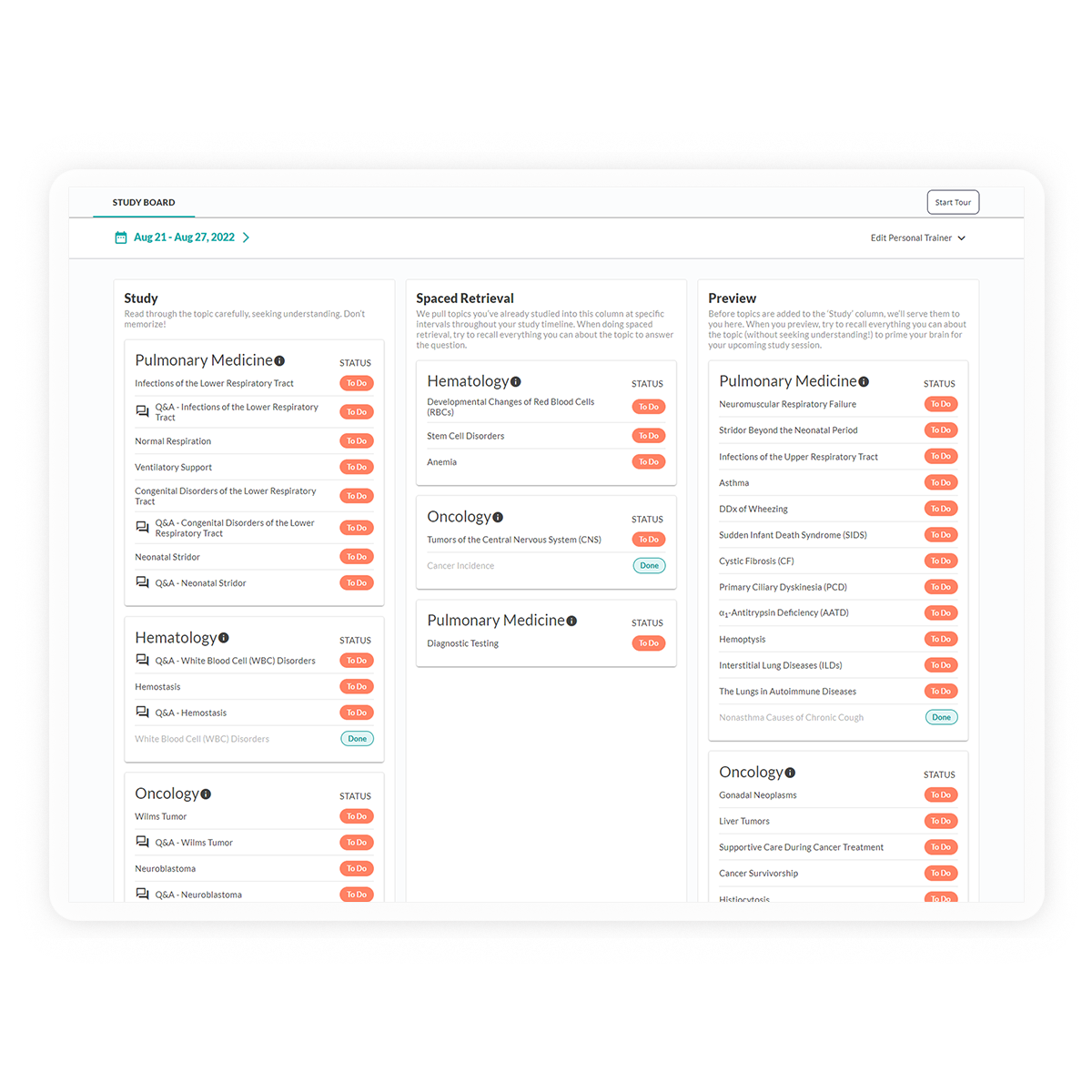 Study Strong® with Proven Learning Techniques Built into the Content
Personal Trainer helps you Study Strong with personalized, adjustable learning plans built according to your study pace. Weekly Core and Qbank+ assignments combine the content with the MedStudy Method to move must-know information into your long-term memory.
Read More about Personal Trainer
The United States Medical Licensing Examination (USMLE®) is a joint program of the Federation of State Medical Boards (FSMB®) and National Board of Medical Examiners (NBME®). None of the trademark holders are affiliated with MedStudy.