Skin Signs
Skin—the largest organ in the human body. What can it tell you? Practice reading the external signs of internal processes.
Useful for all medical practitioners
Know important skin presentations
Discern benign from concerning signs
Access available for 24 months
Skin Signs is an integral component of the Med Student Study Strong System  
Topics Covered

• Acne
• Alopecia
• Bioterrorism
• Dermatitis
• Dermatomyositis
• Drug Reactions
• Erythemas
• Exanthems
• Herpes Simplex Infections
• Lupus
• Malassezia Infections
• Neisseria Infections
• Skin Cancers
• Soft Tissue Infections
• STIs
• Tinea Infections
• Varicella Infections
• And More!
Regular price

Sale price

$199.00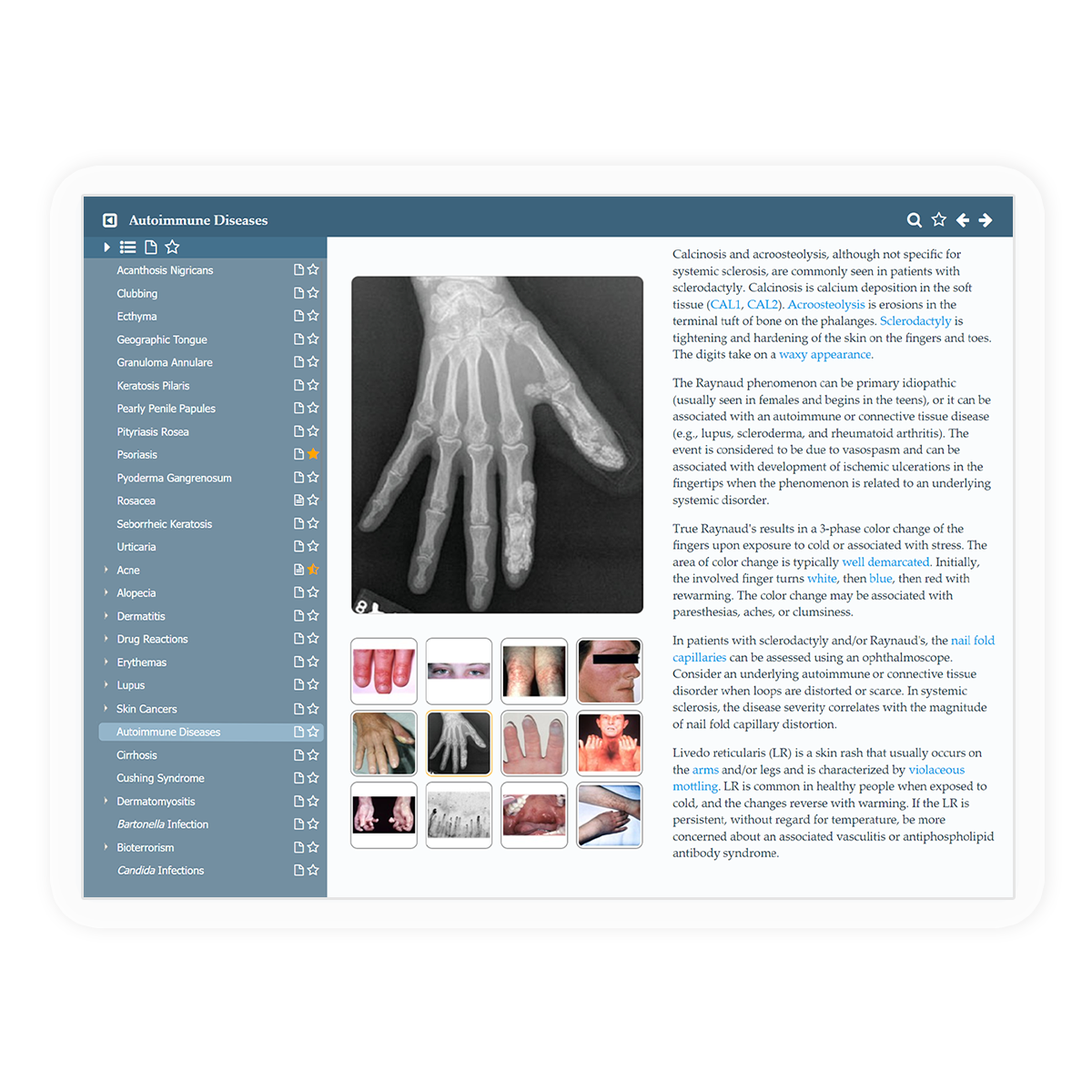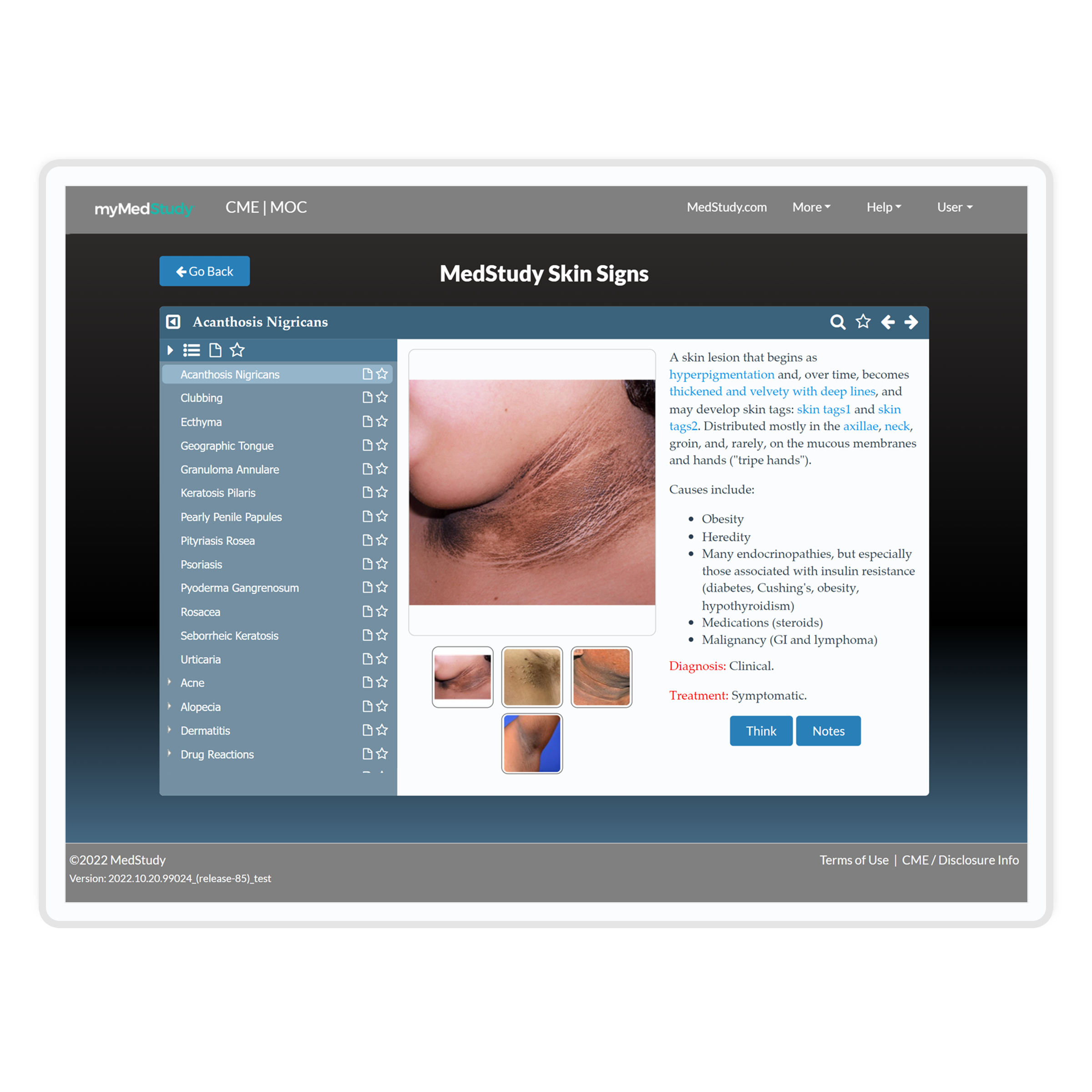 Review, Evaluate, and Diagnose
• Explanations of specific skin signs help you understand systemic processes.
• Lists of causal organisms and mechanisms get you to the "root of the problem.
• "Interactive text and images highlight features of a skin sign as it is described.
• Associations and look-alikes give you practical knowledge to draw from.
• Ranges of clinical presentations are included, as are differential diagnoses.
• Treatment information provides the next step of care for patients.
• The "Think" button reveals a summary of the discussion with salient memory cues.
Skin Signs Highlights
Detailed Explanations, Smart Text, and Image Enhancement

Diagnosis and Treatment

Think—Your Memorization Shortcut

Study Mode and Image Quiz
Review definitions, causes, clinical details, and associations. Click on blue text; image overlays reveal key details
Specified for each clinical sign or condition
Memory cues and keywords for easy recall
Easily move between reviewing and testing yourself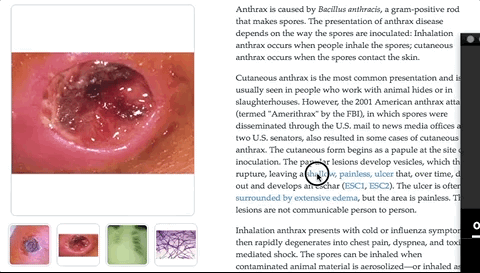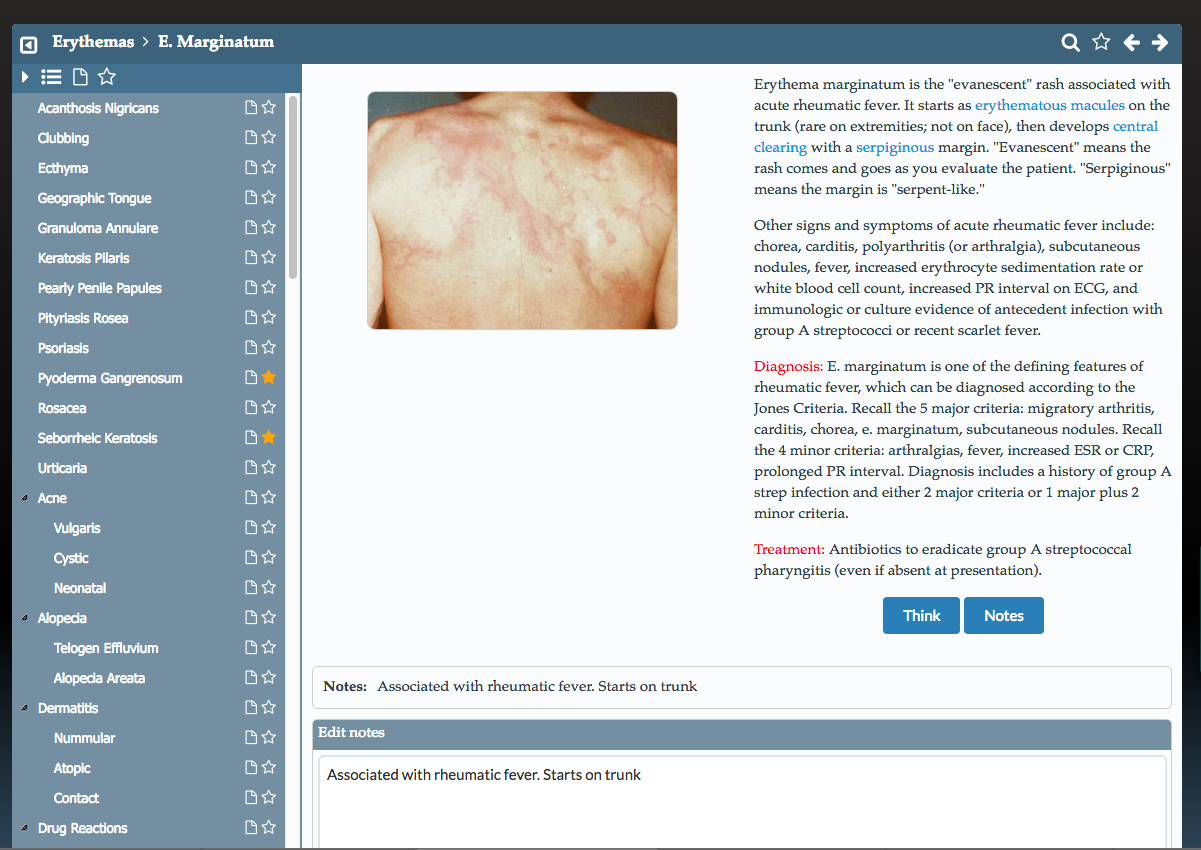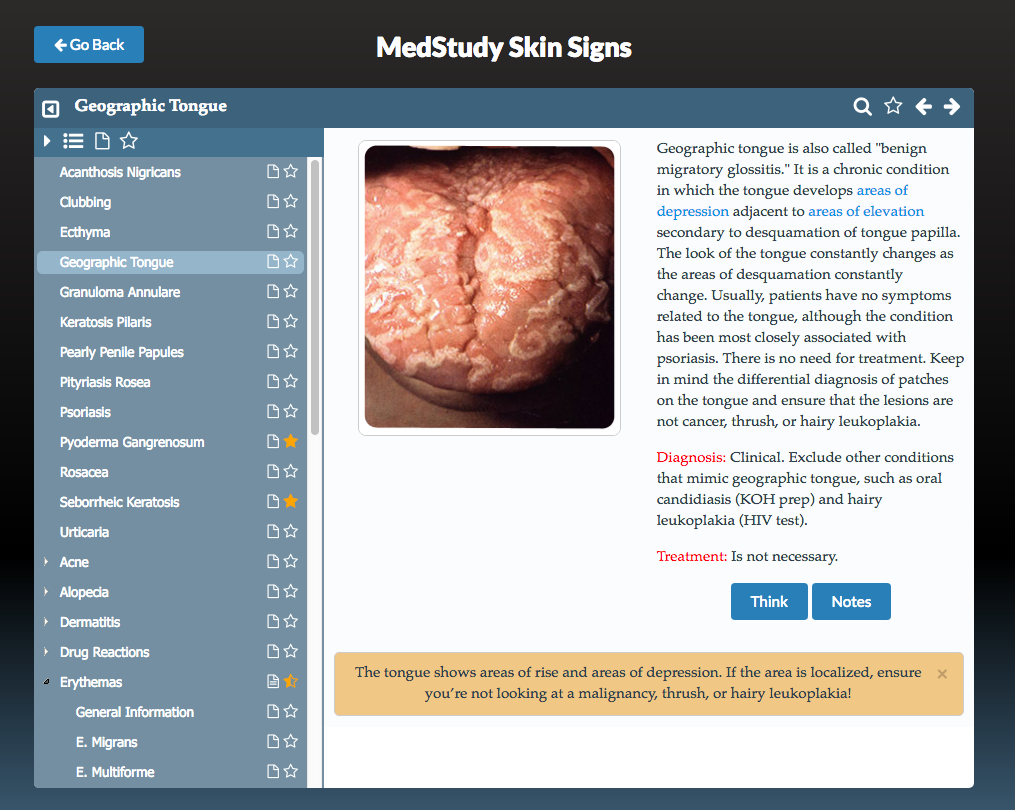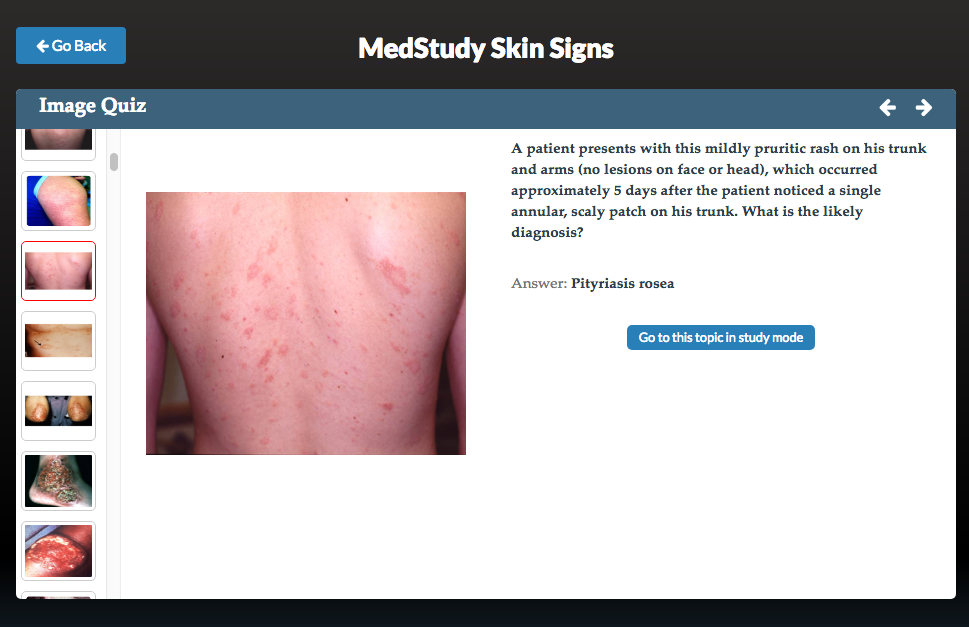 Start a Free Trial
Sign up and receive a free 24-hour trial of Skin Signs. No credit card required!
Start a Free Trial
The skin signs was great.
It does a great job of letting you know where your weakness are and helps you find ways (including providing resources) to help you remedy your weak spots.
The MedStudy Method
Lock the material you must know into your long-term memory. The MedStudy Method combines the most effective evidence-based learning techniques with the best board-focused material in an easy-to-apply, three-phase approach to study.
Preview

Preview topics and assess your knowledge within the Preview Questions in your Core or Videos

Study

Read the Core, watch course or video lectures, and/or listen to audio material with the goal of a solid understanding of the topics

Spaced Retrieval

Practice recall of topic material with progressively spaced repetition of Preview | Review Questions, Board-Style Q&As, and Flashcards
Internal Medicine Core Audio Pearls
Regular price

Sale price

$399.00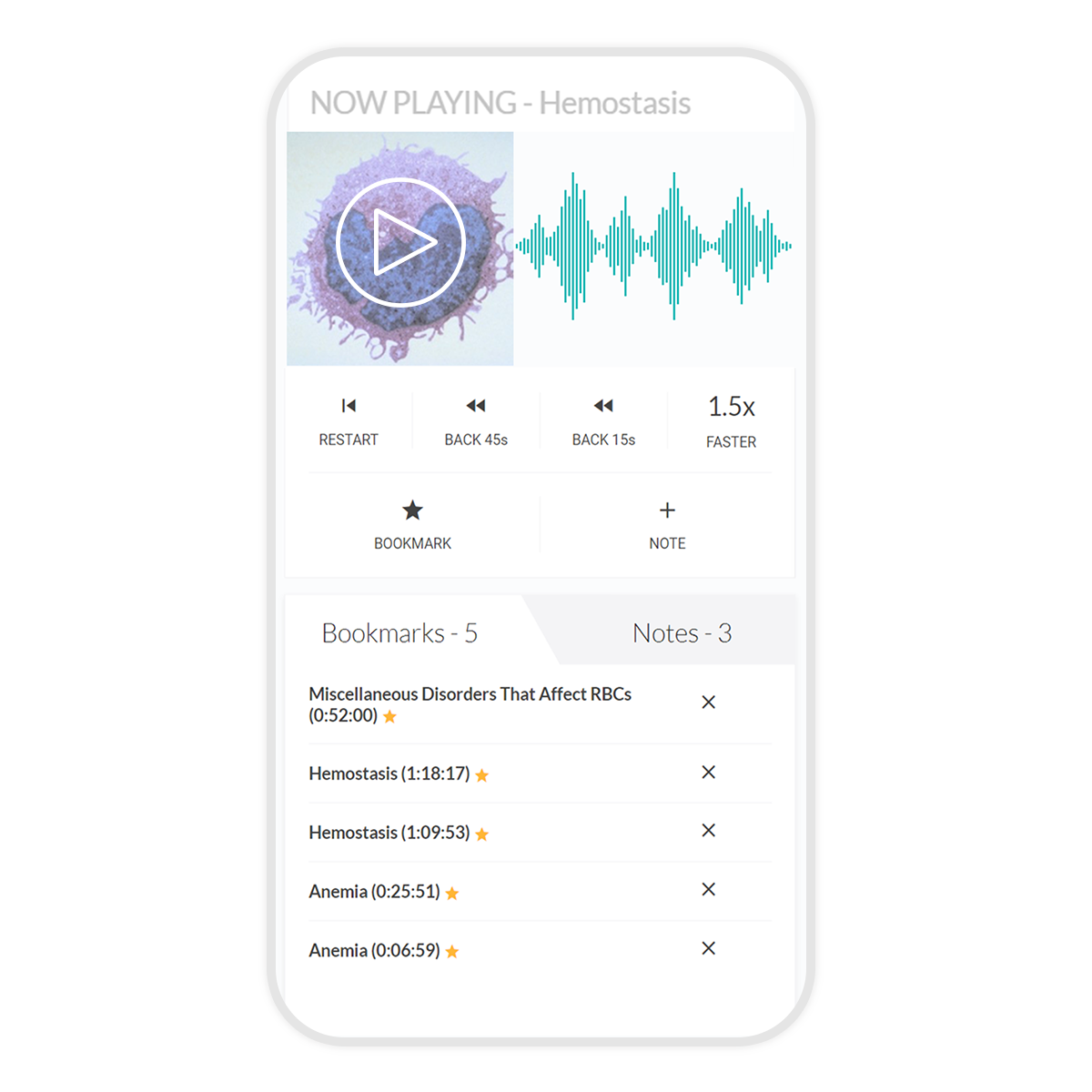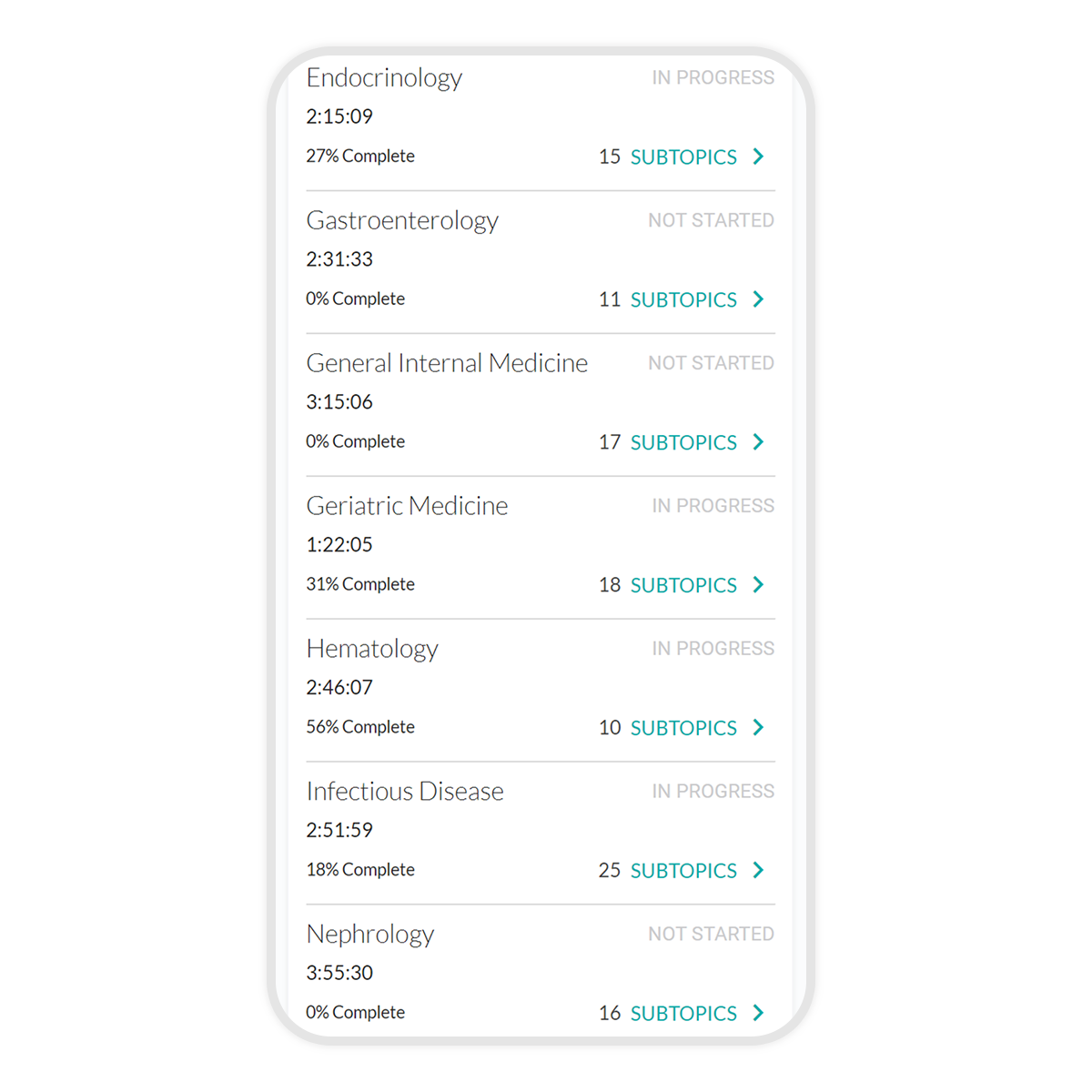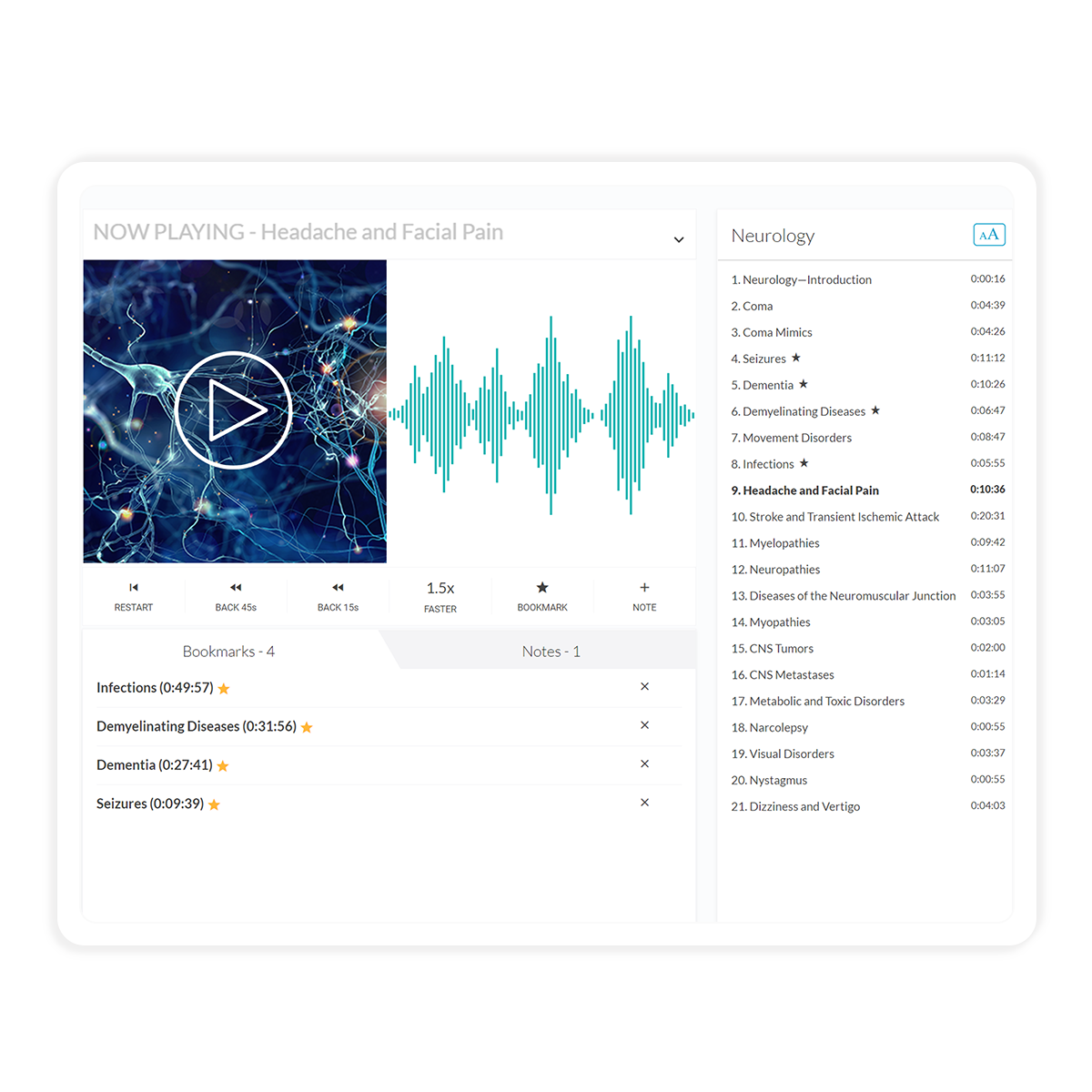 Choosing a selection results in a full page refresh.