Medical Student Core Books—by Topic
Get support for the topics you need. These Core books each present a topic and clearly explain all the relevant material you need to learn about it in med school. From basic science to clinical knowledge, our casual and concise content makes learning easier.
Individual beautifully illustrated printed books
Includes coverage of every item for that topic in the content outline for USMLE® Step 1 & 2 Exams
Choose the topic you want to cover based on your study needs

The Medical Student Core is sold primarily as a full set of 20 books. The individual books will cross-reference each other. 
For the best learning experience (and value!), purchase all the Core books as a full set or as part of the Med Student Study Strong System. (Qbank+ and Core content is interlinked.)
More Info

• Cuts through the clutter to make learning the essentials of medicine as straightforward as possible

• Our physician educators bring must-know information to the forefront. They know exactly what you need to learn and teach it every day

• The casual, clear presentation of topics makes it feel like you're learning from your favorite professor

• Sections typically begin with a review of the relevant basic science and then smoothly progress onto clinical topics
Regular price

Sale price

$75.00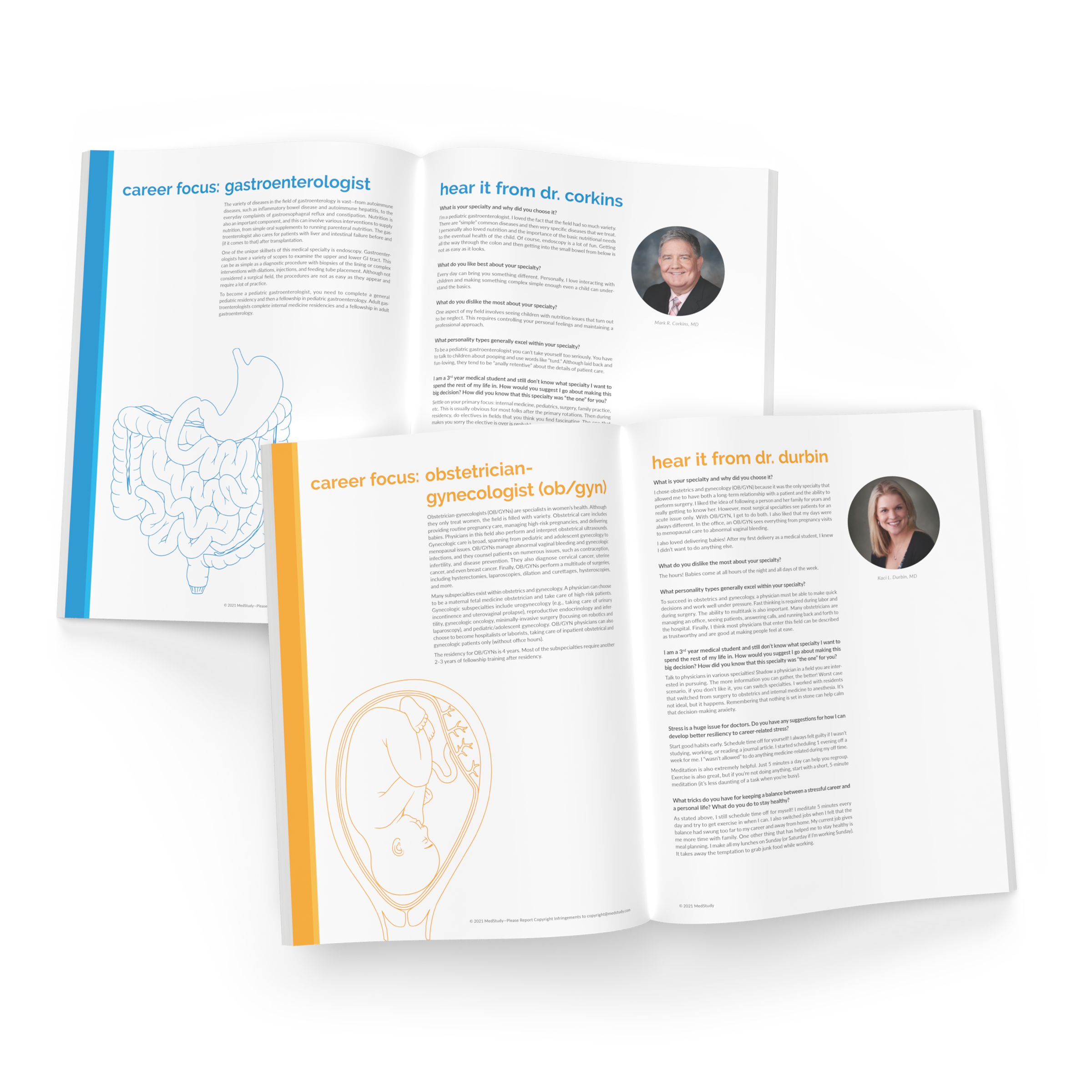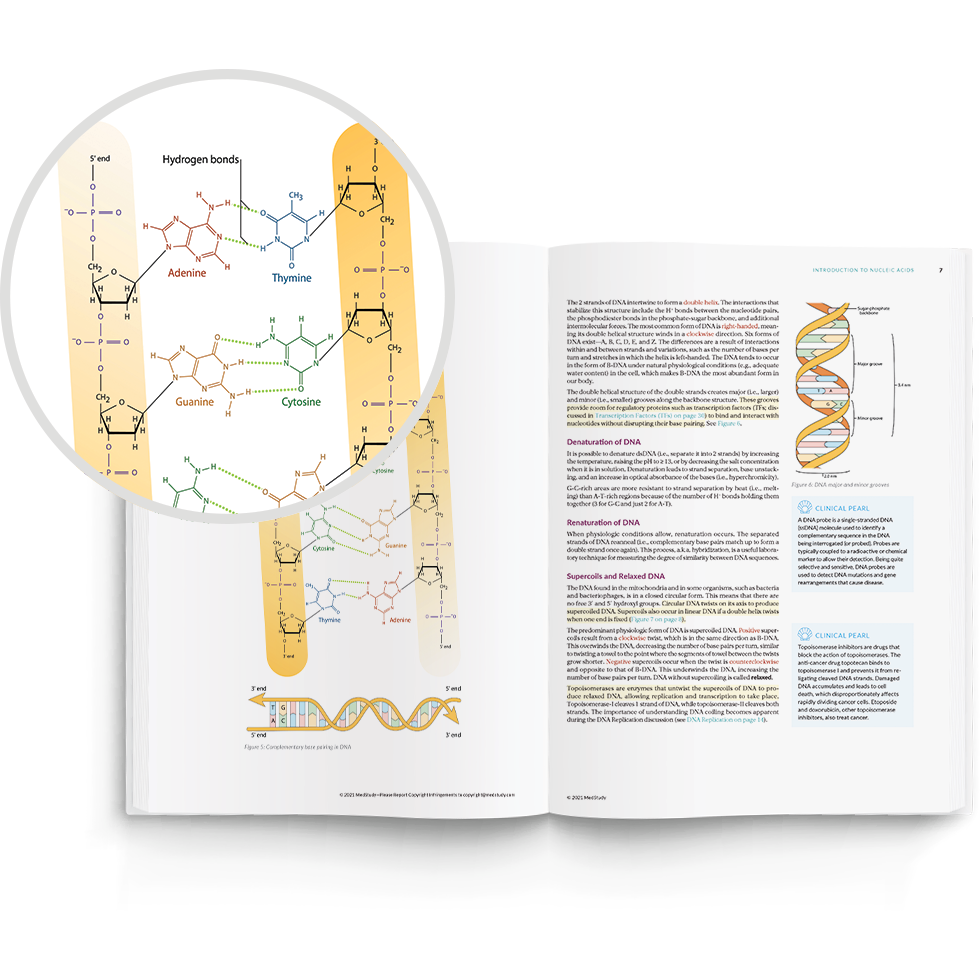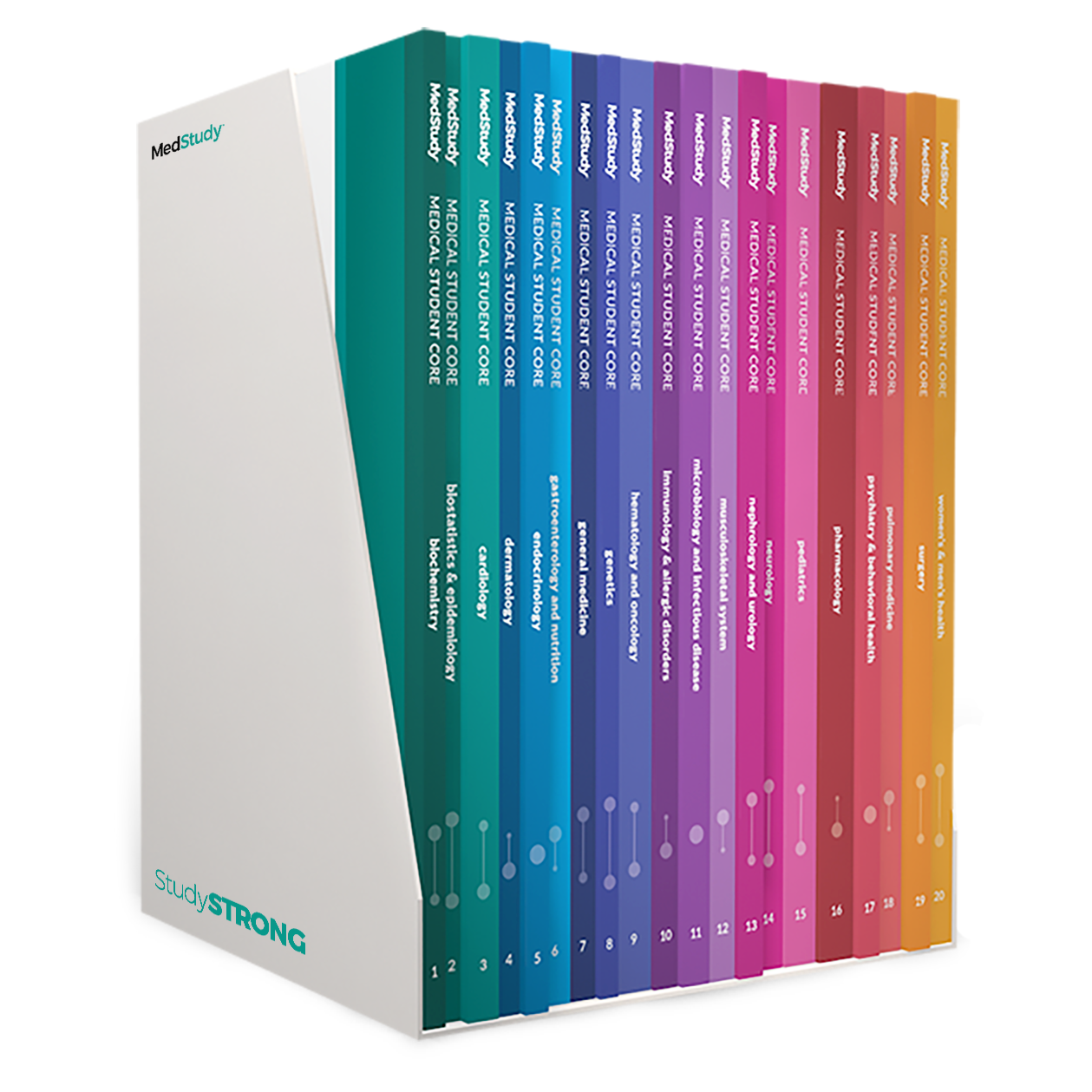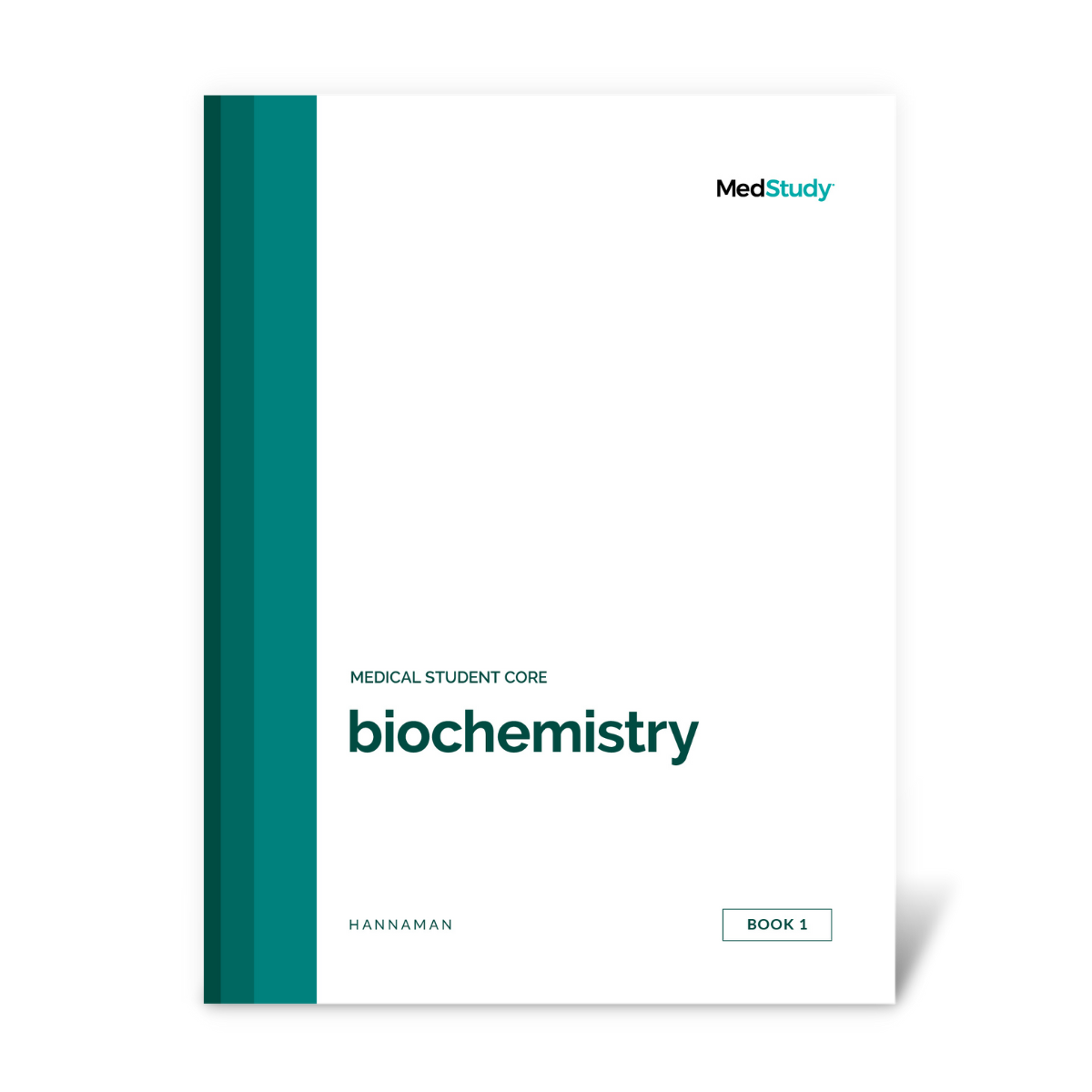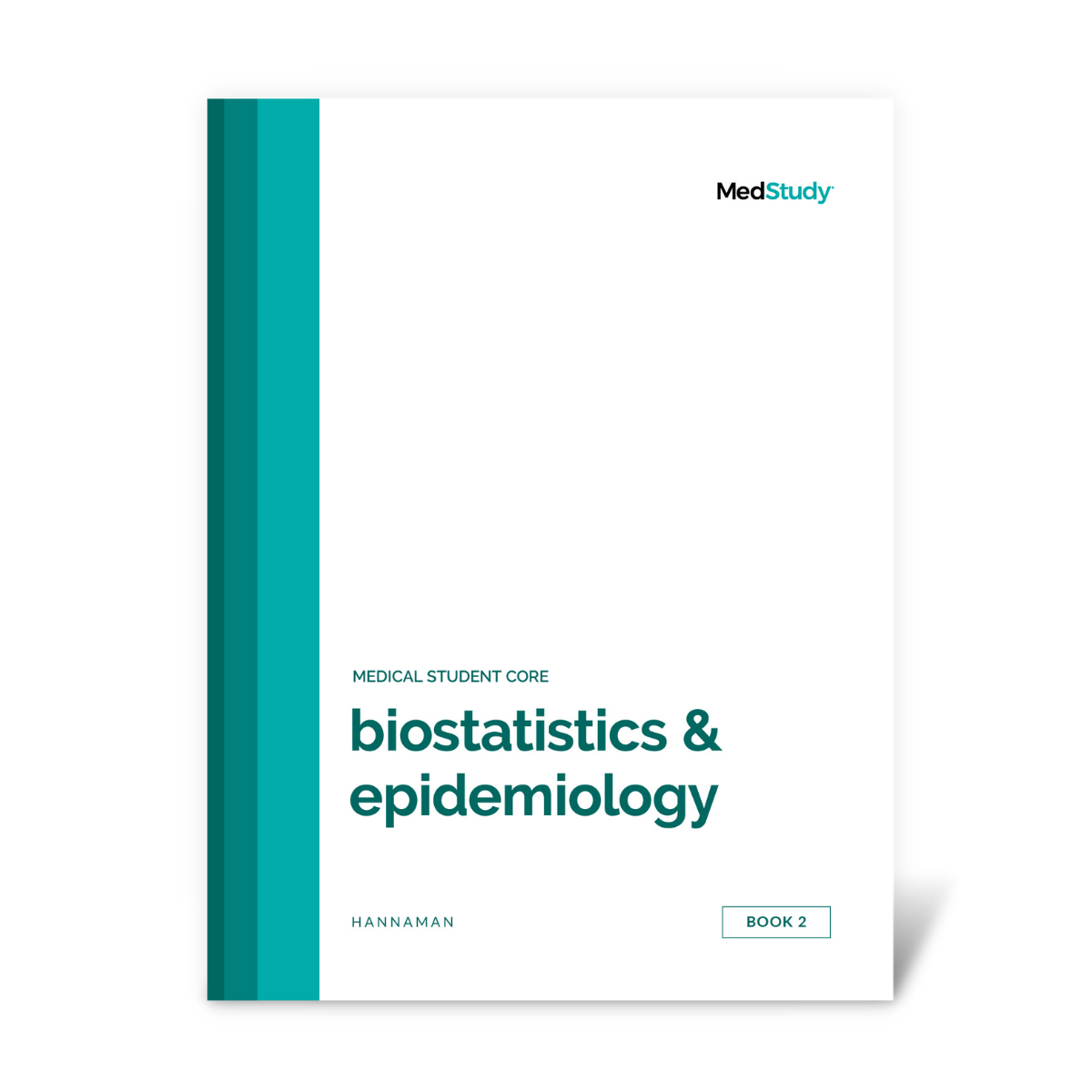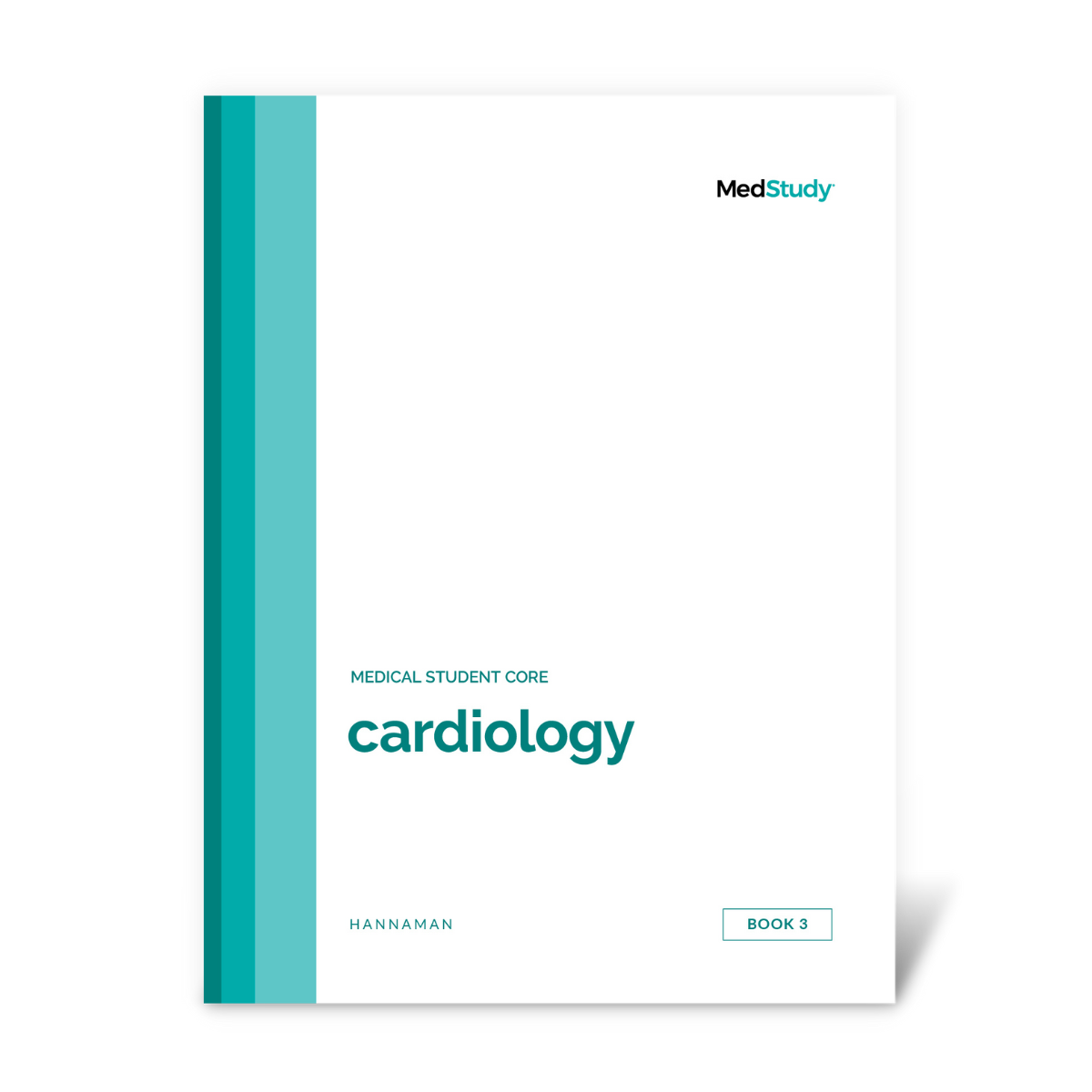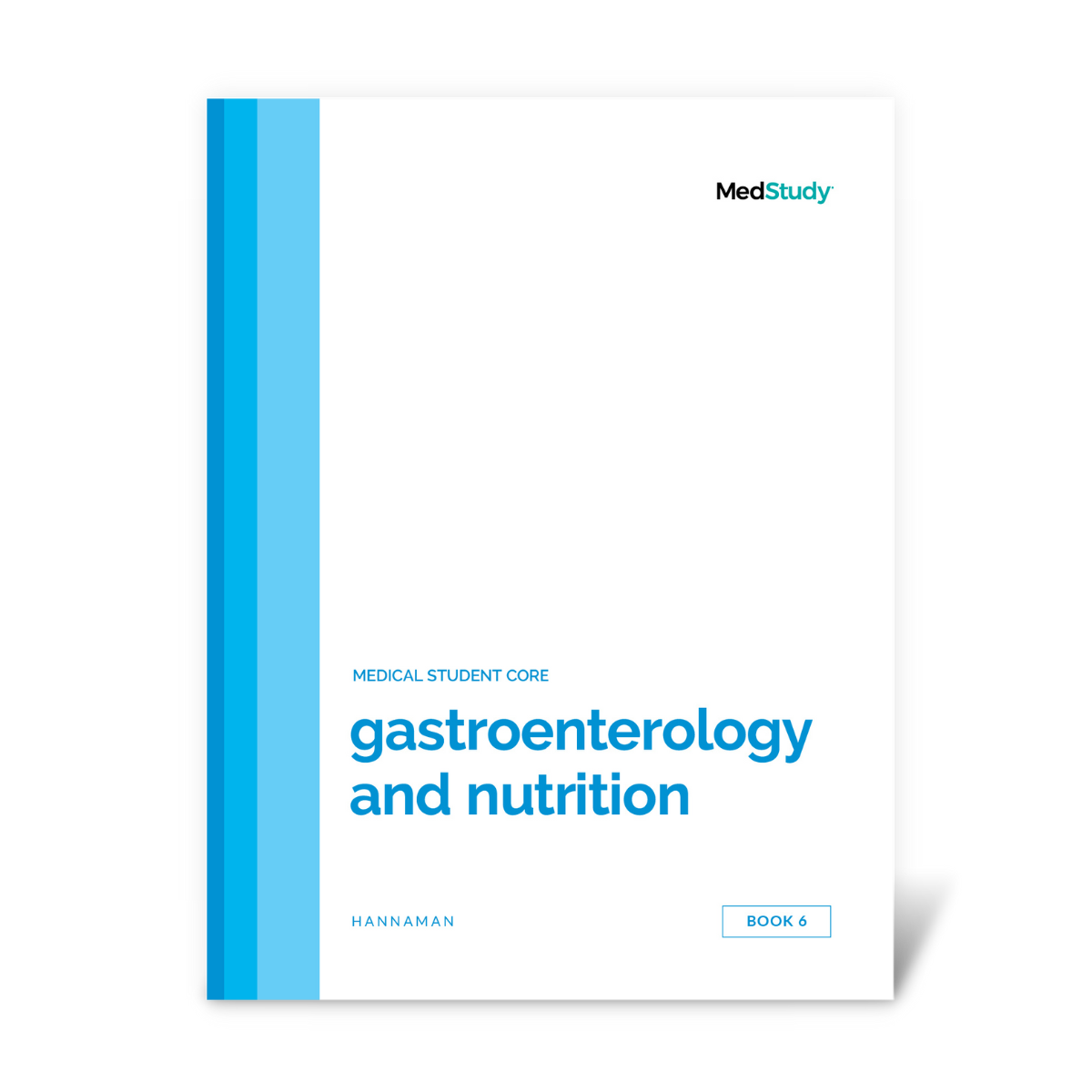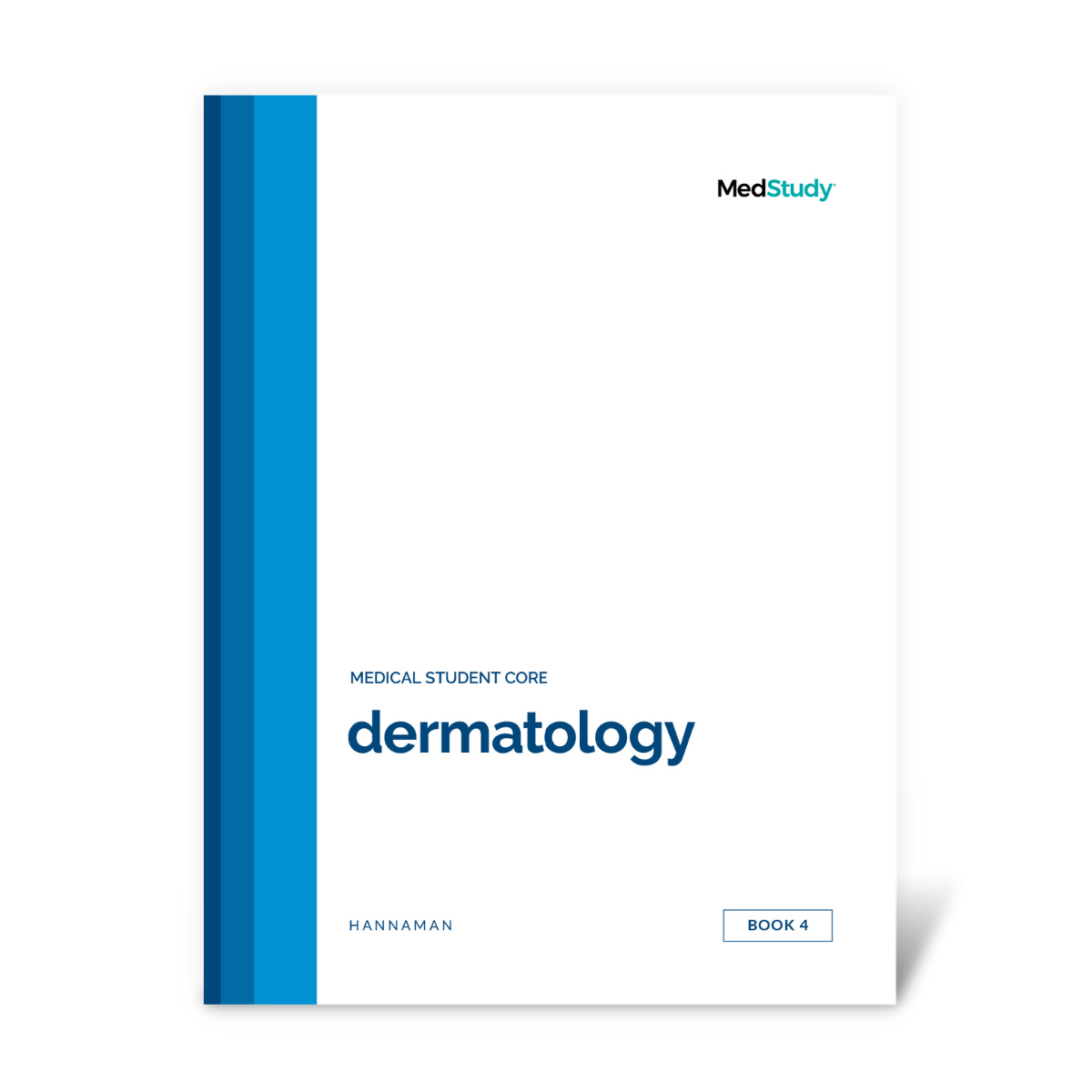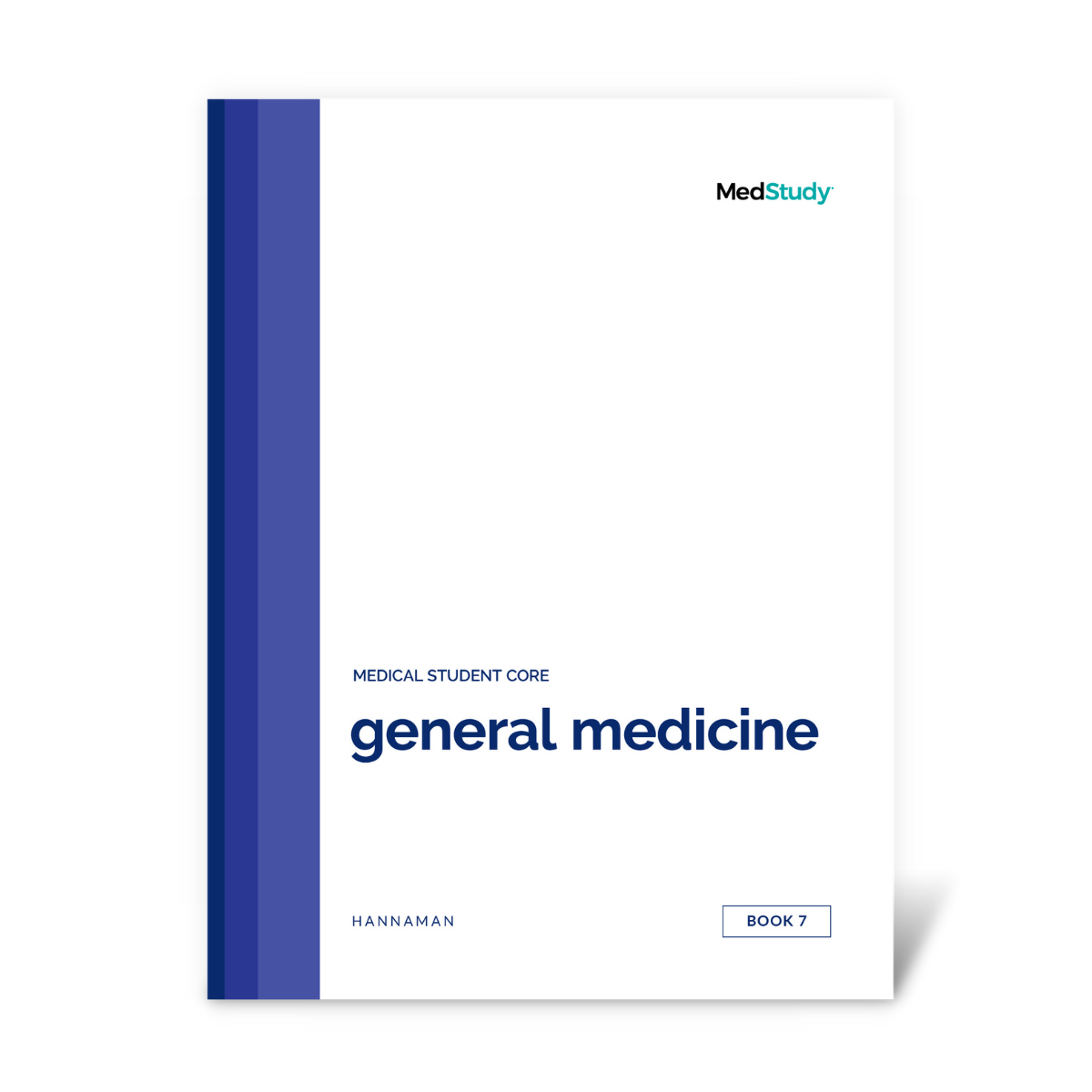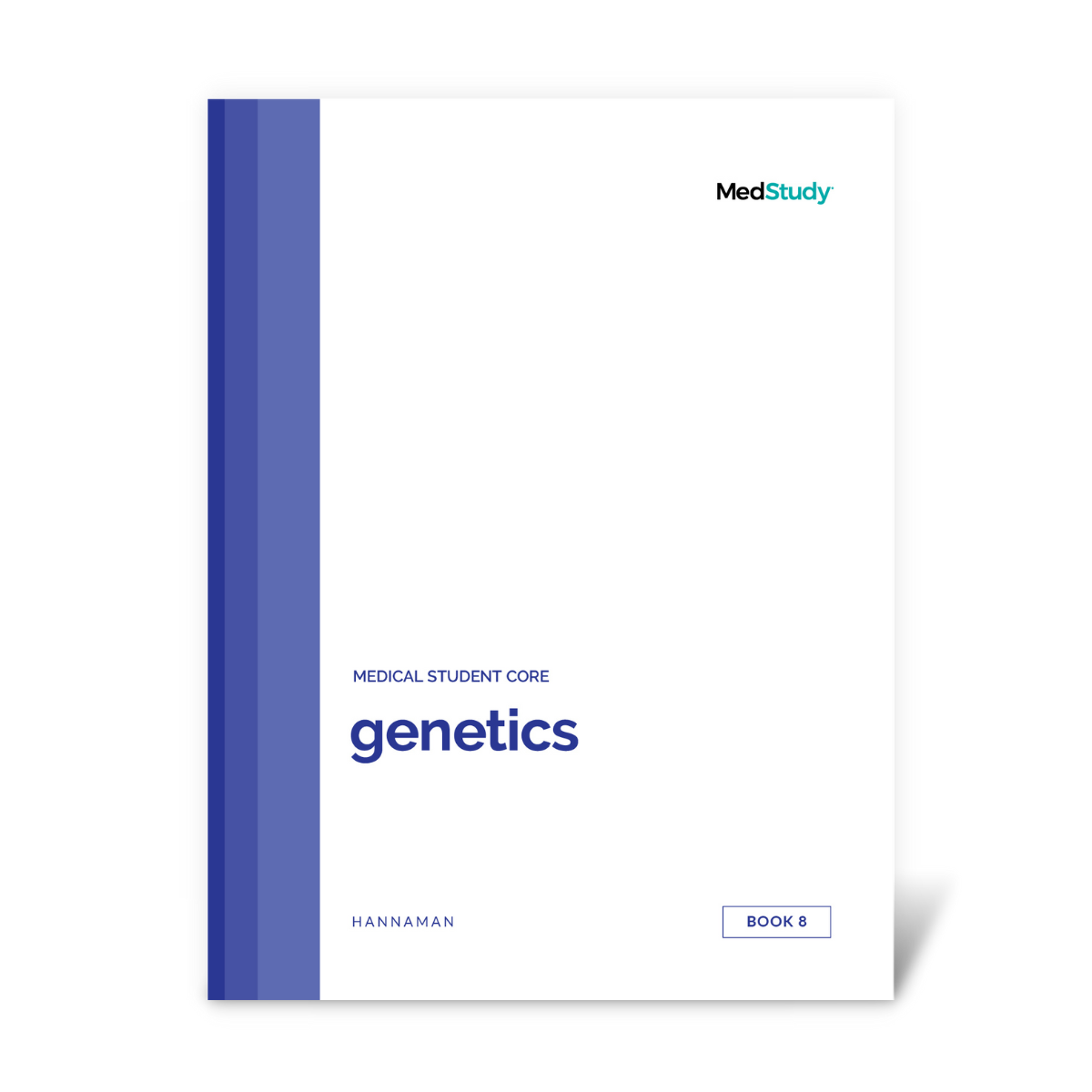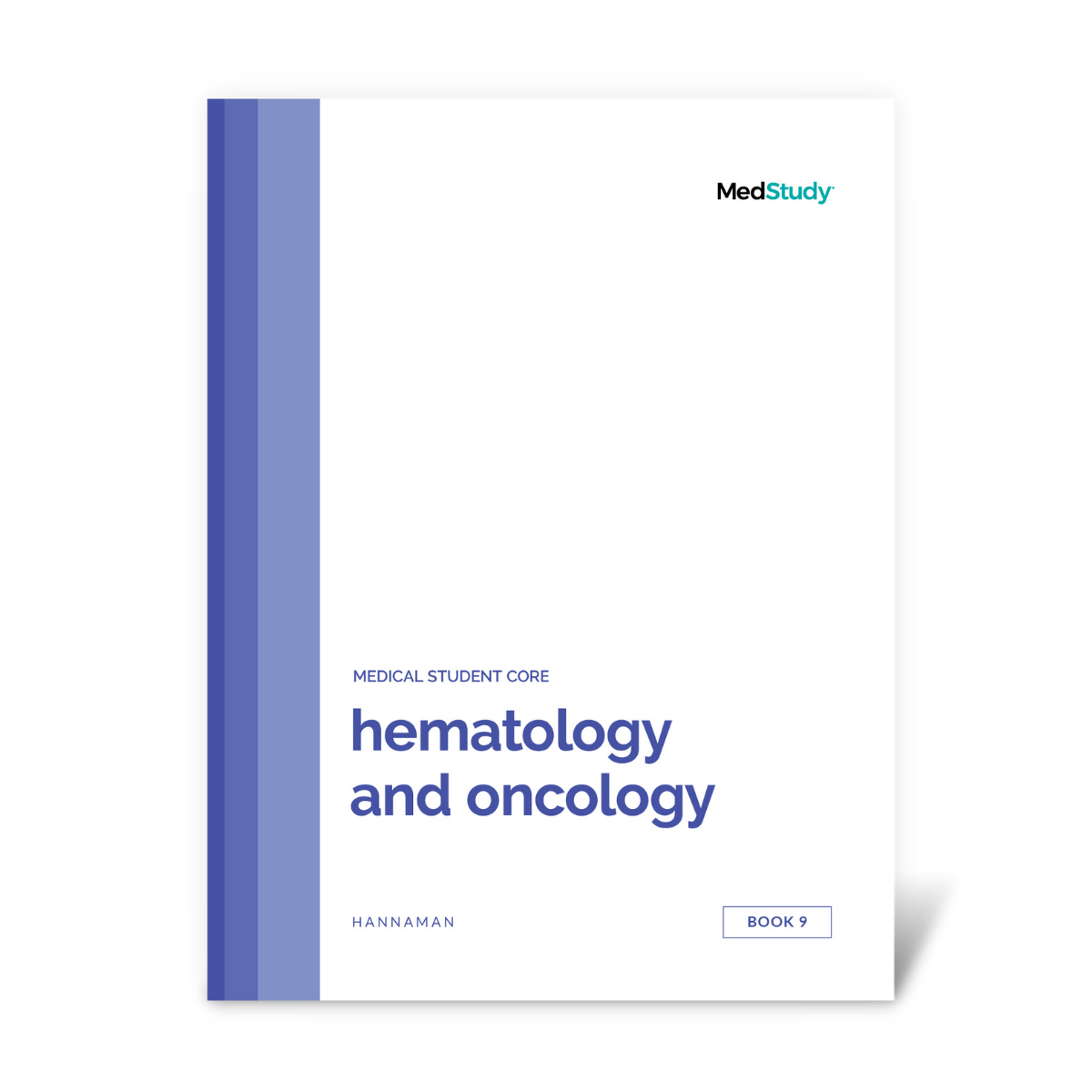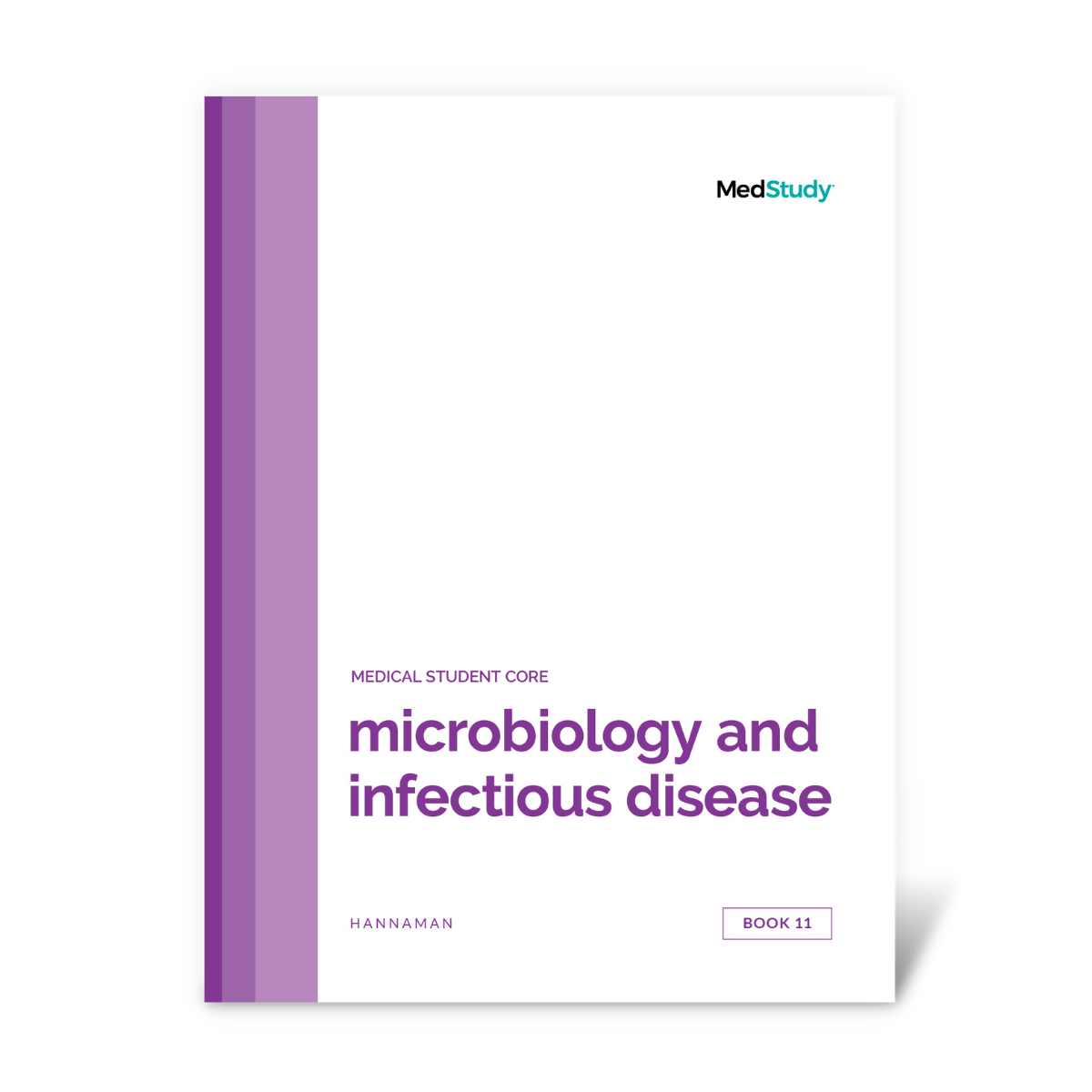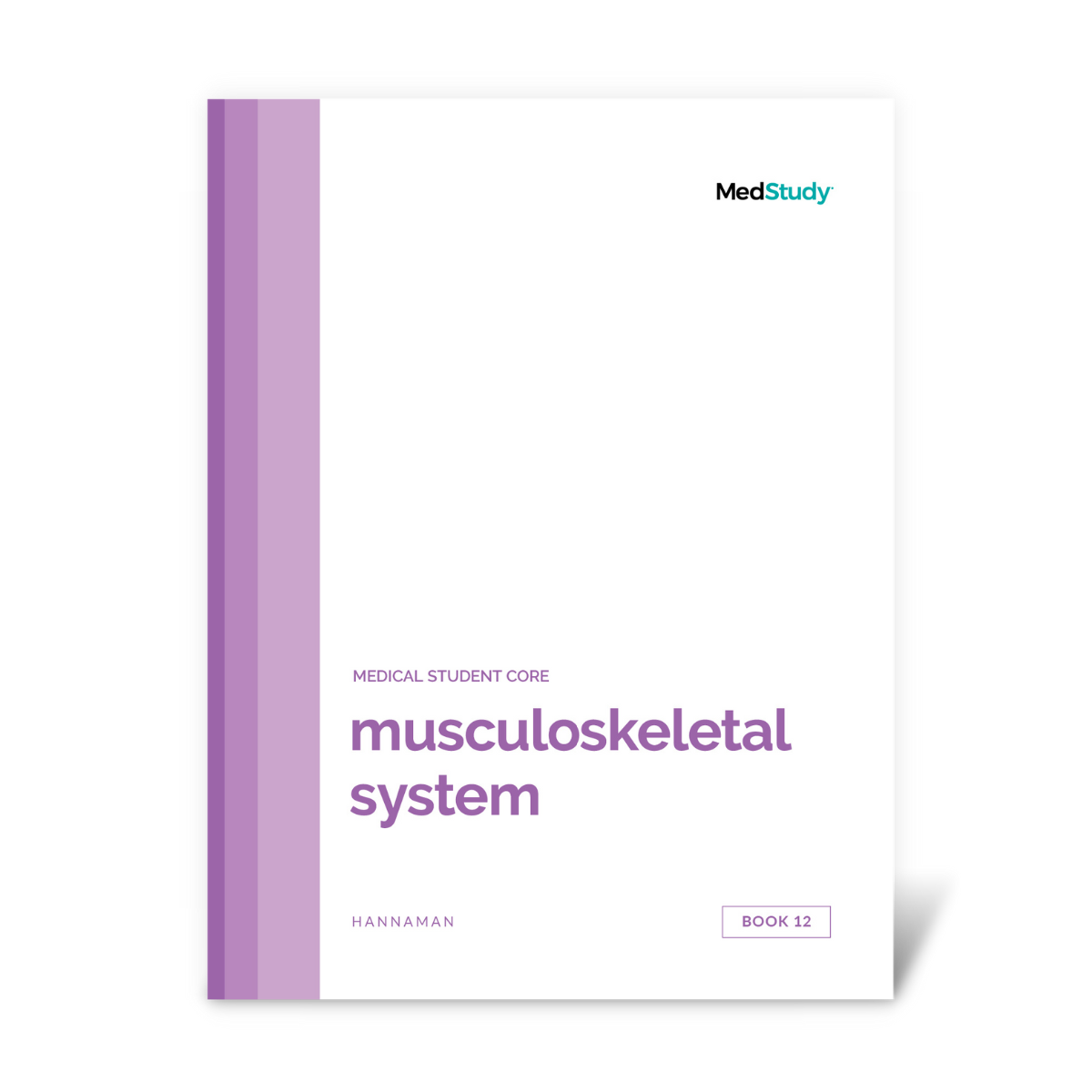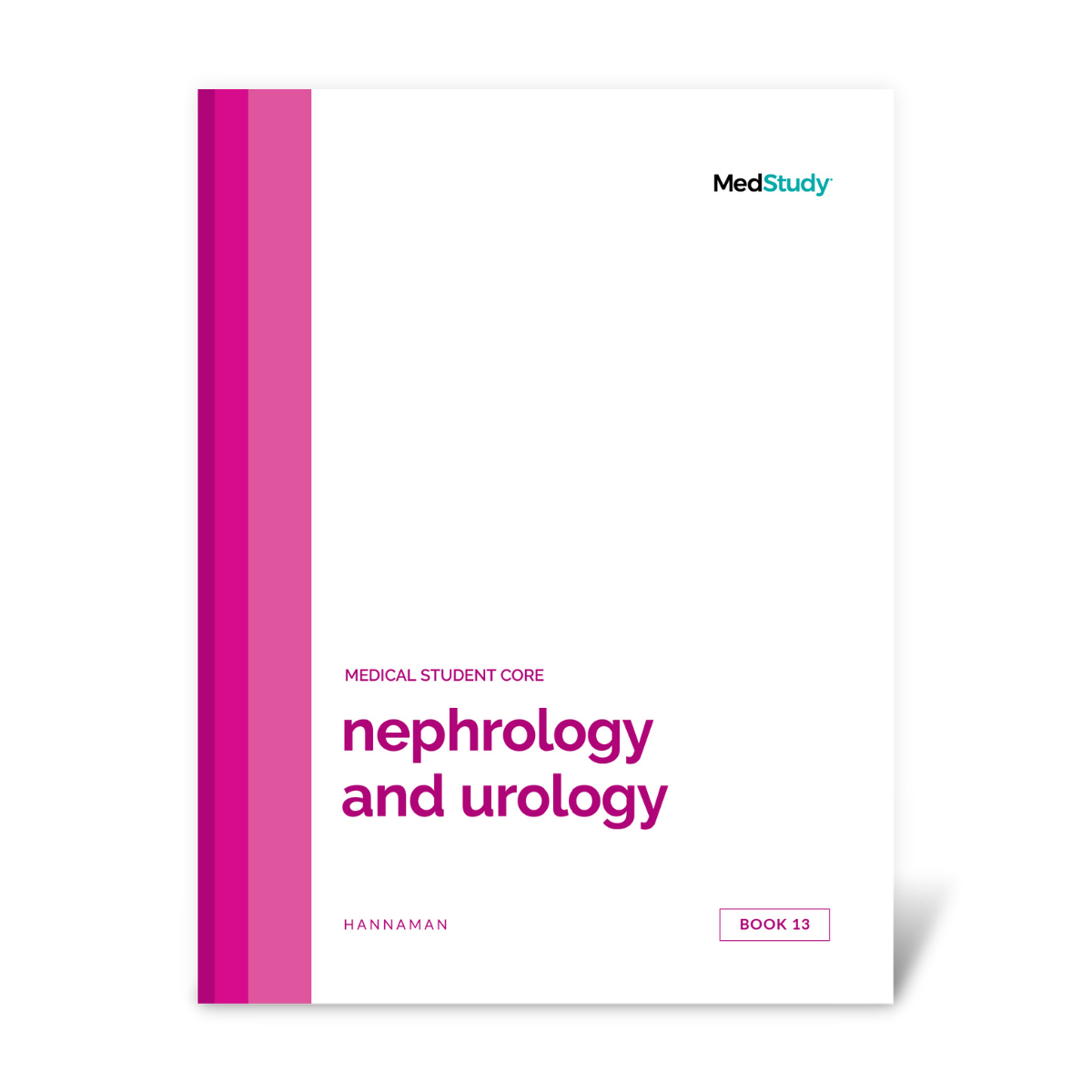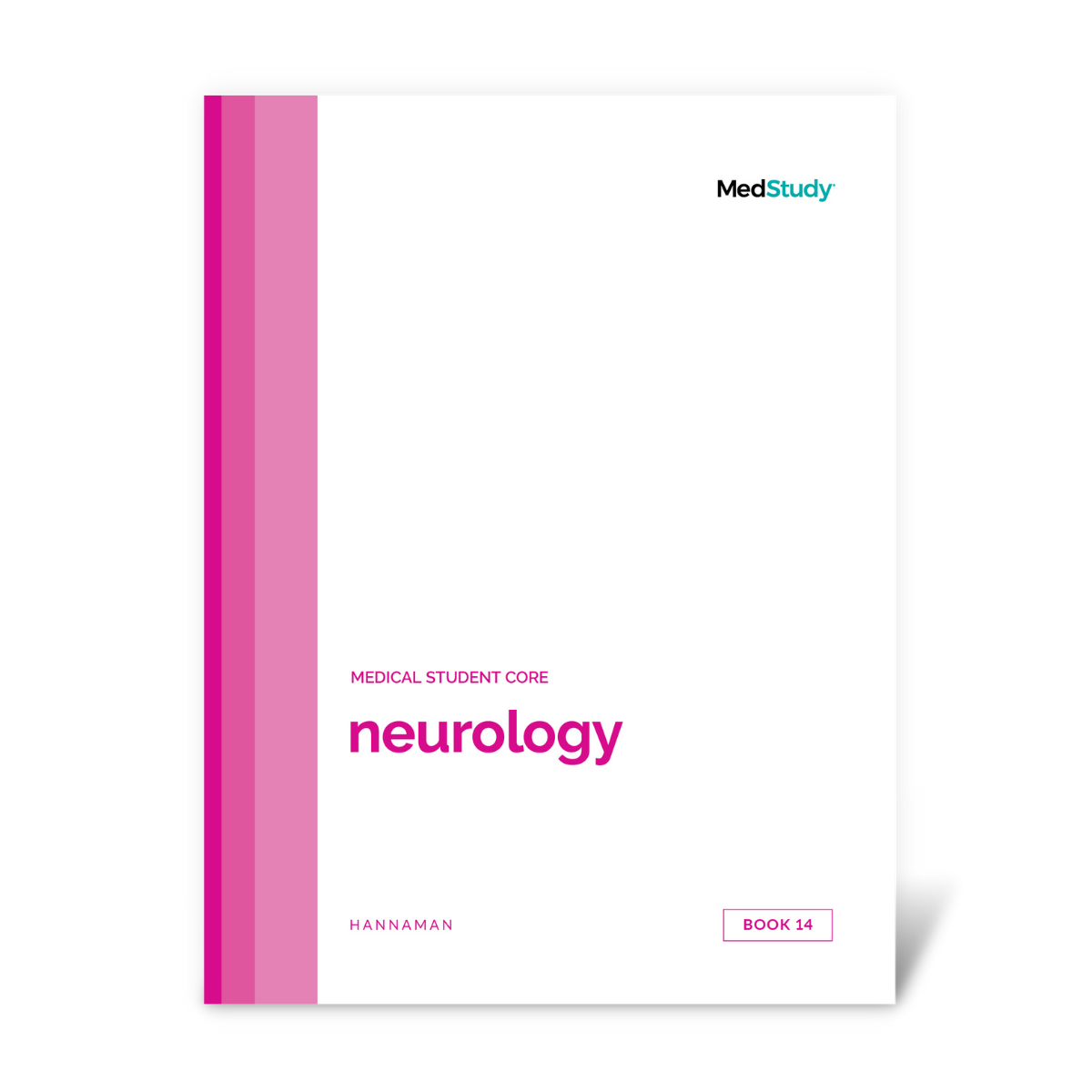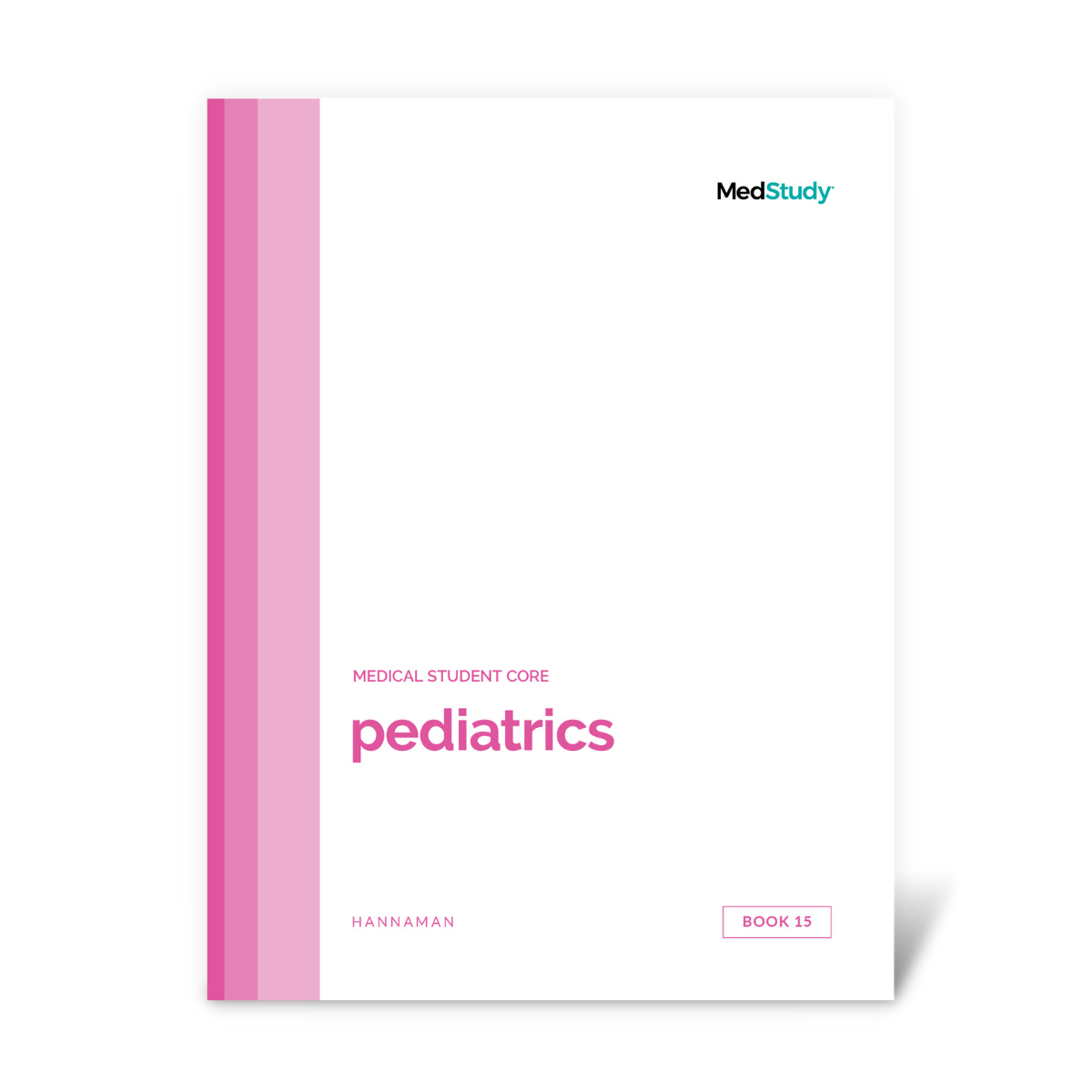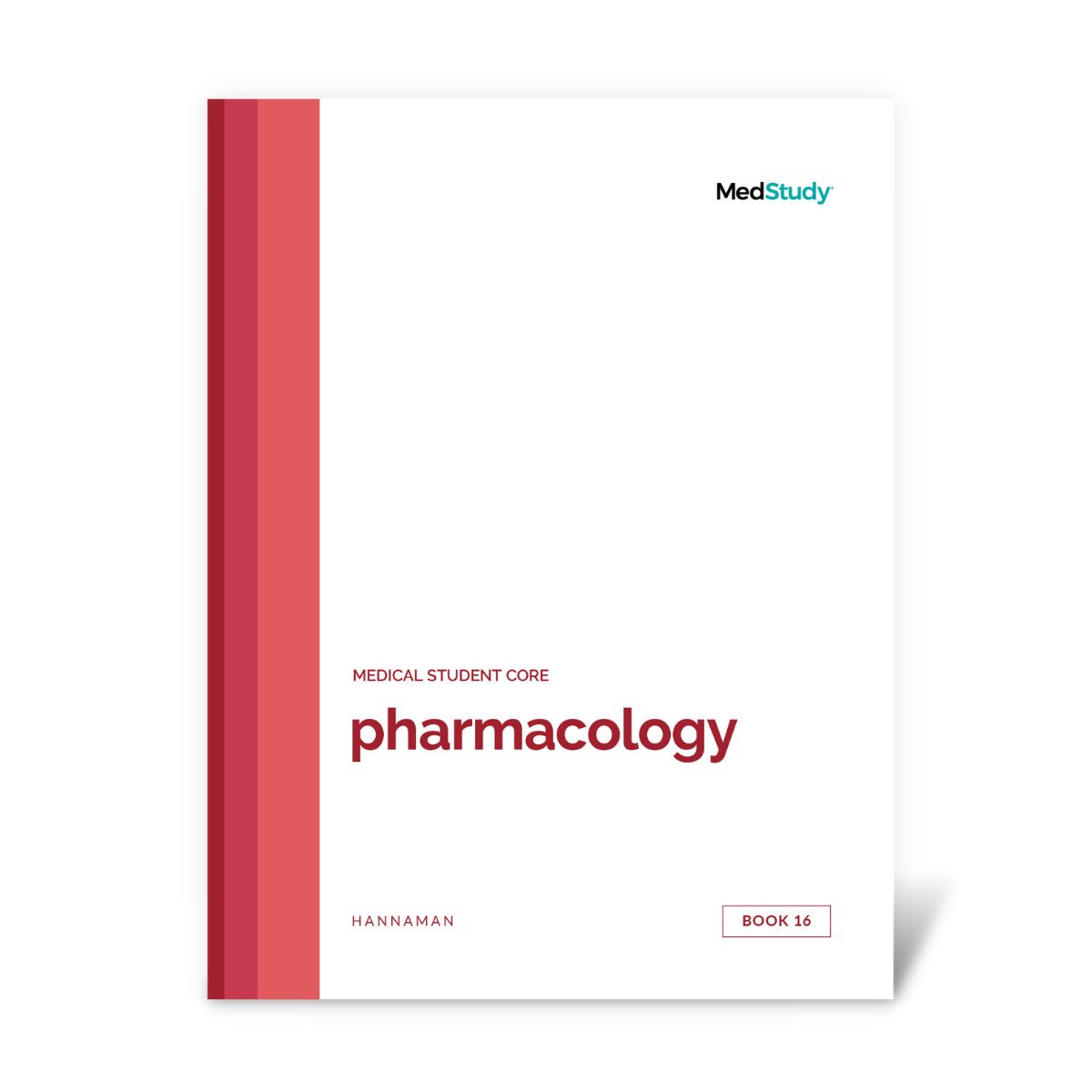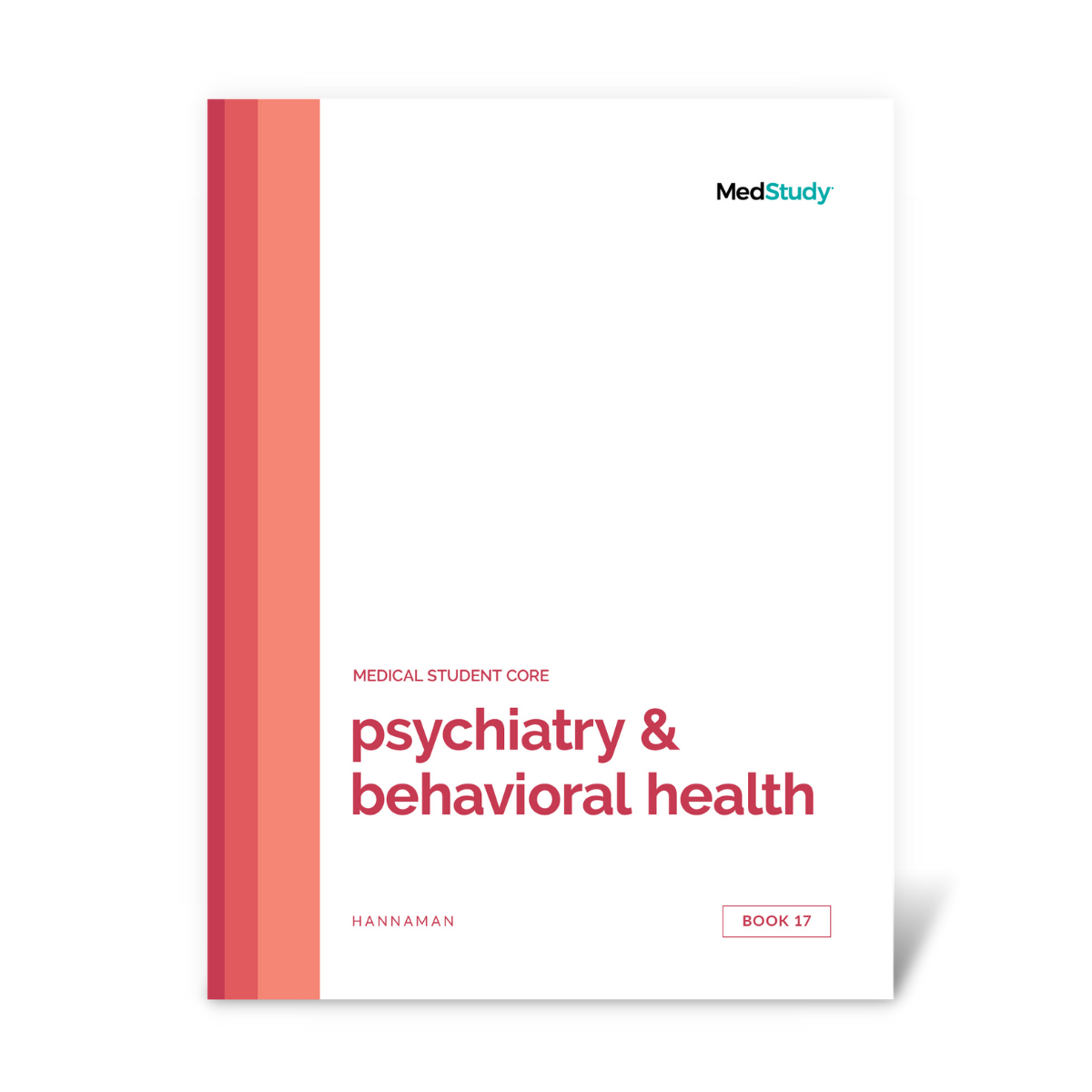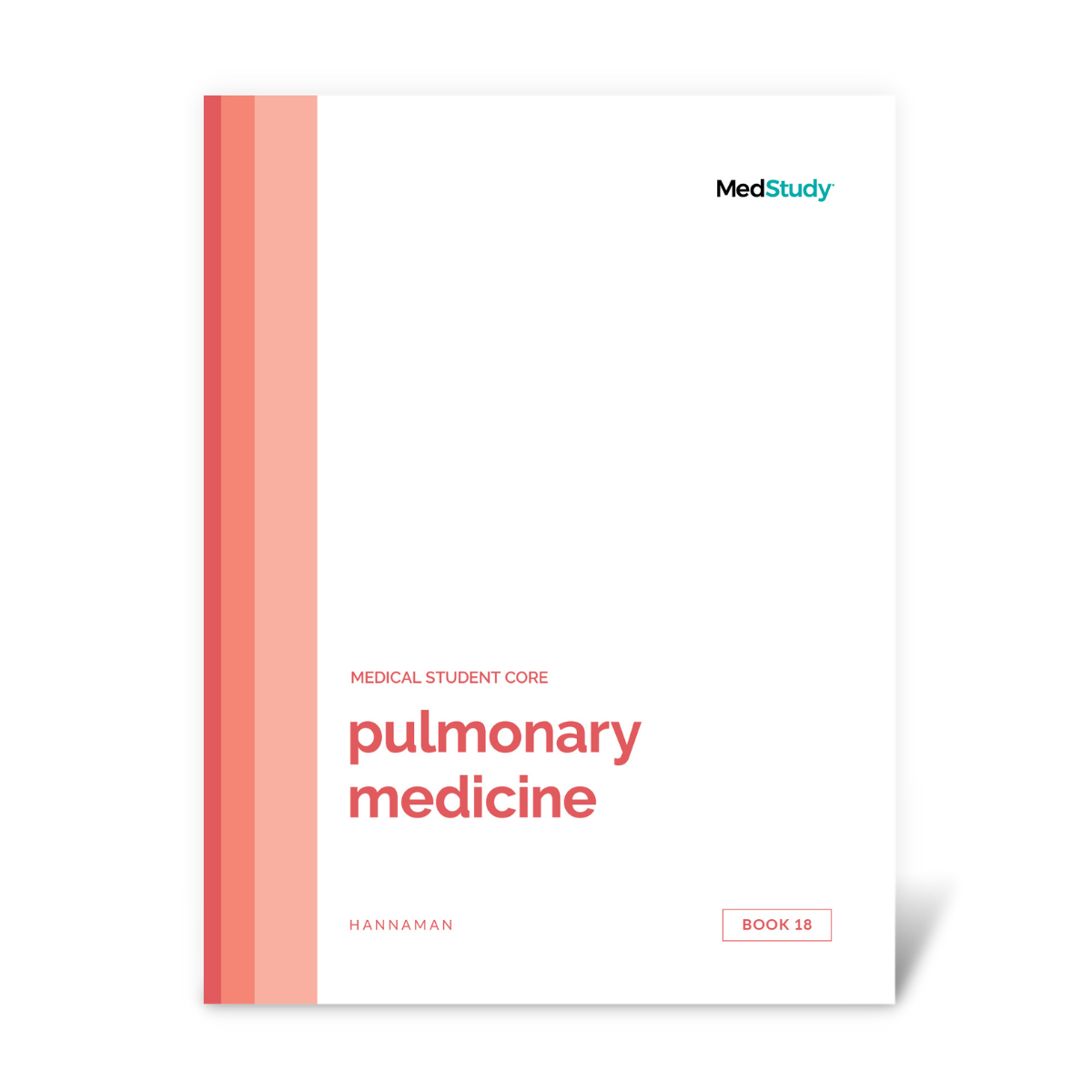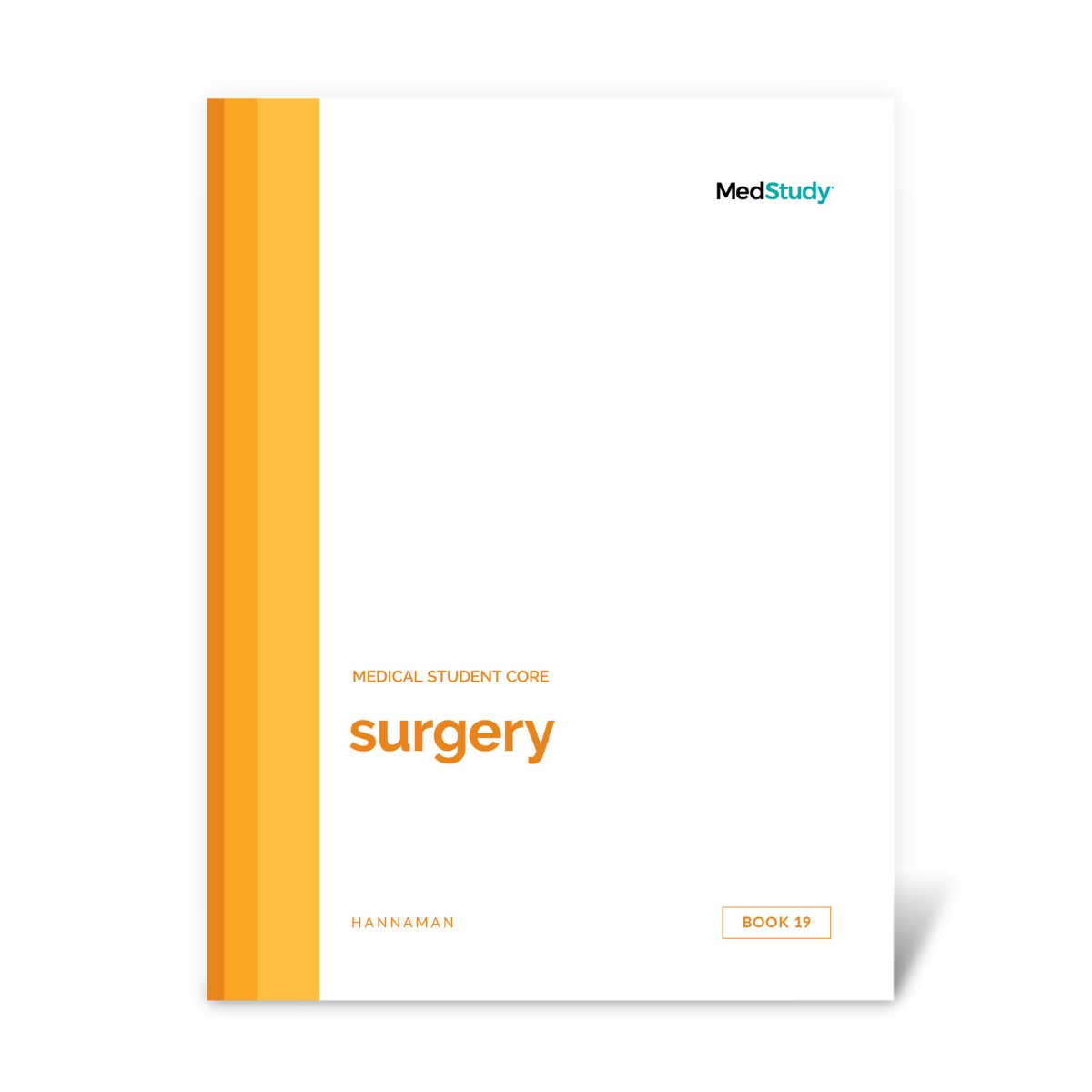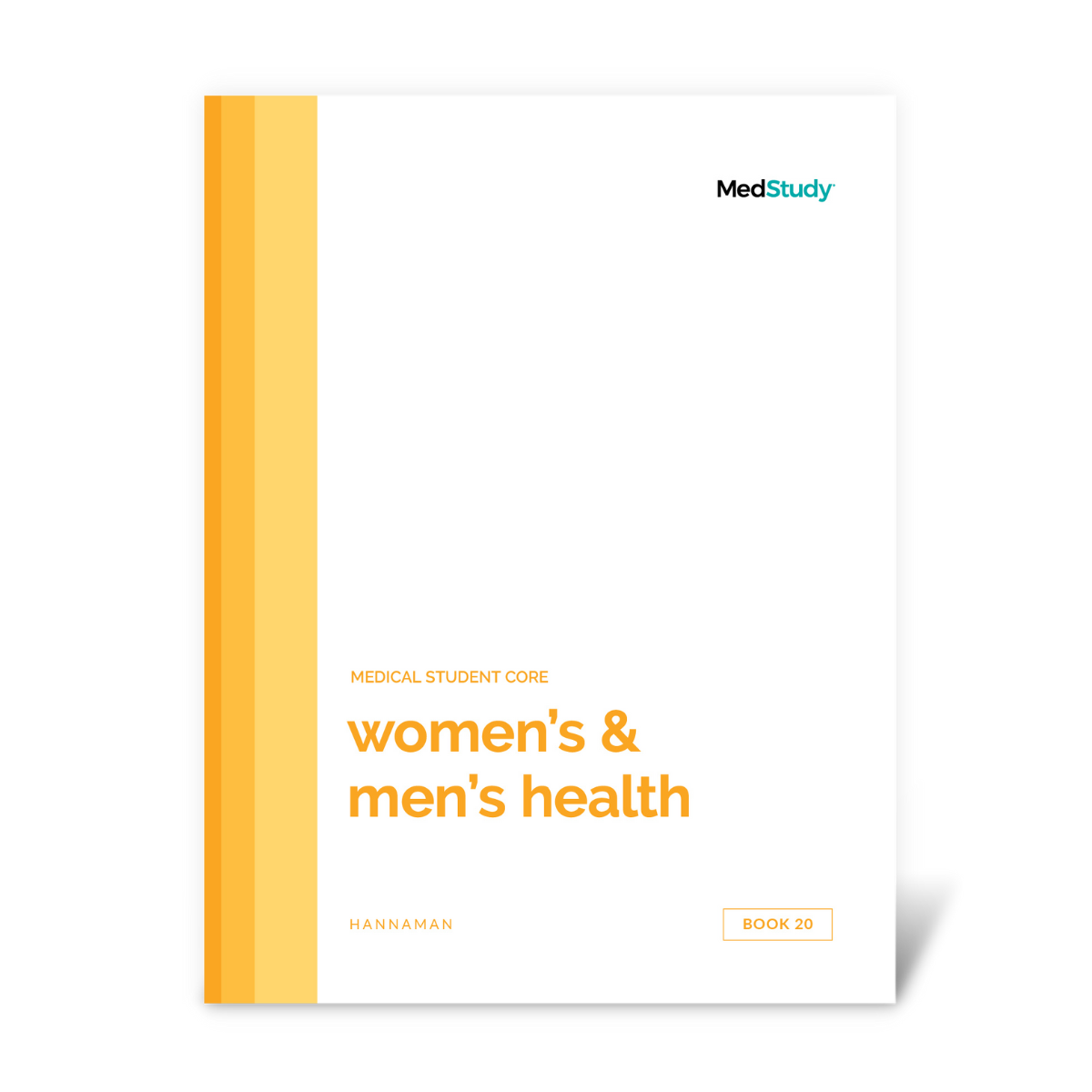 Medical Student Core Book Highlights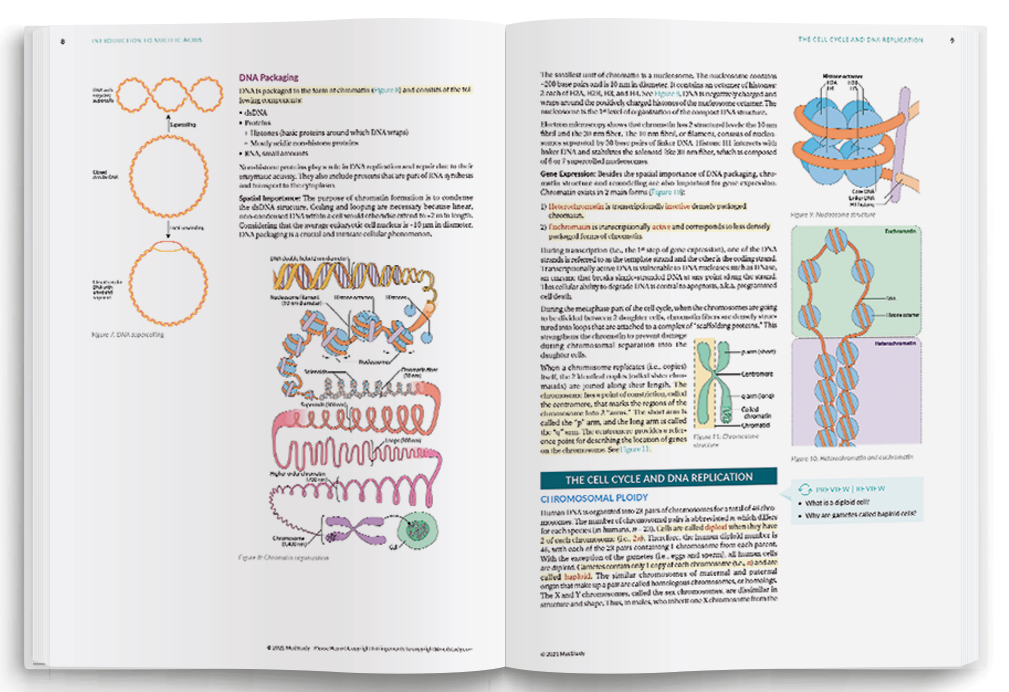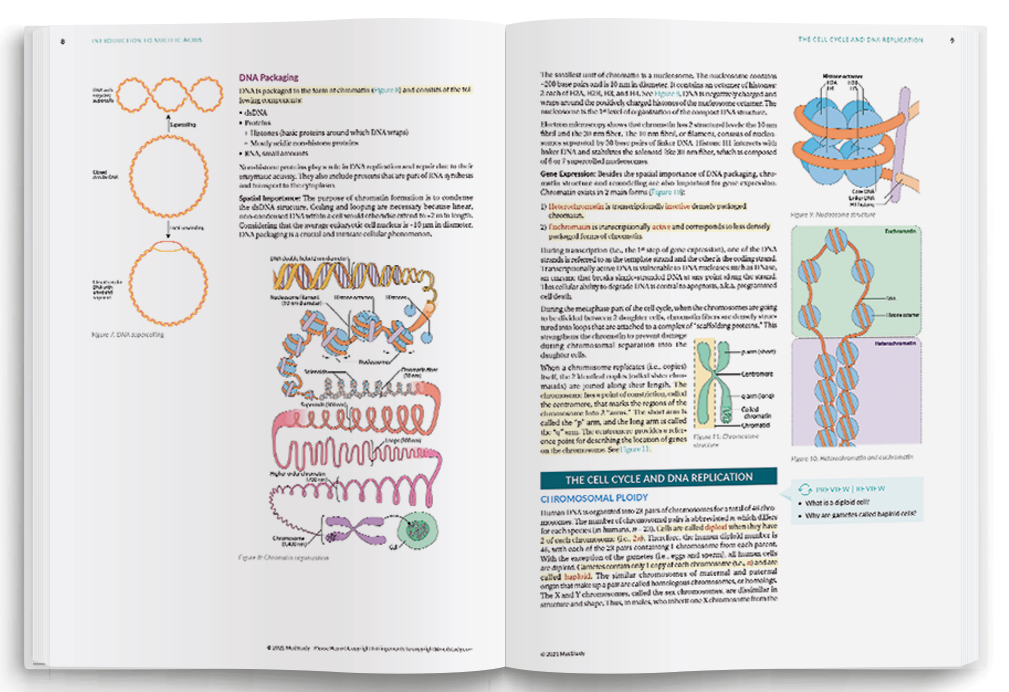 No fluff, just the right stuff!
Choose the book you want to study and boost your knowledge on that exact topic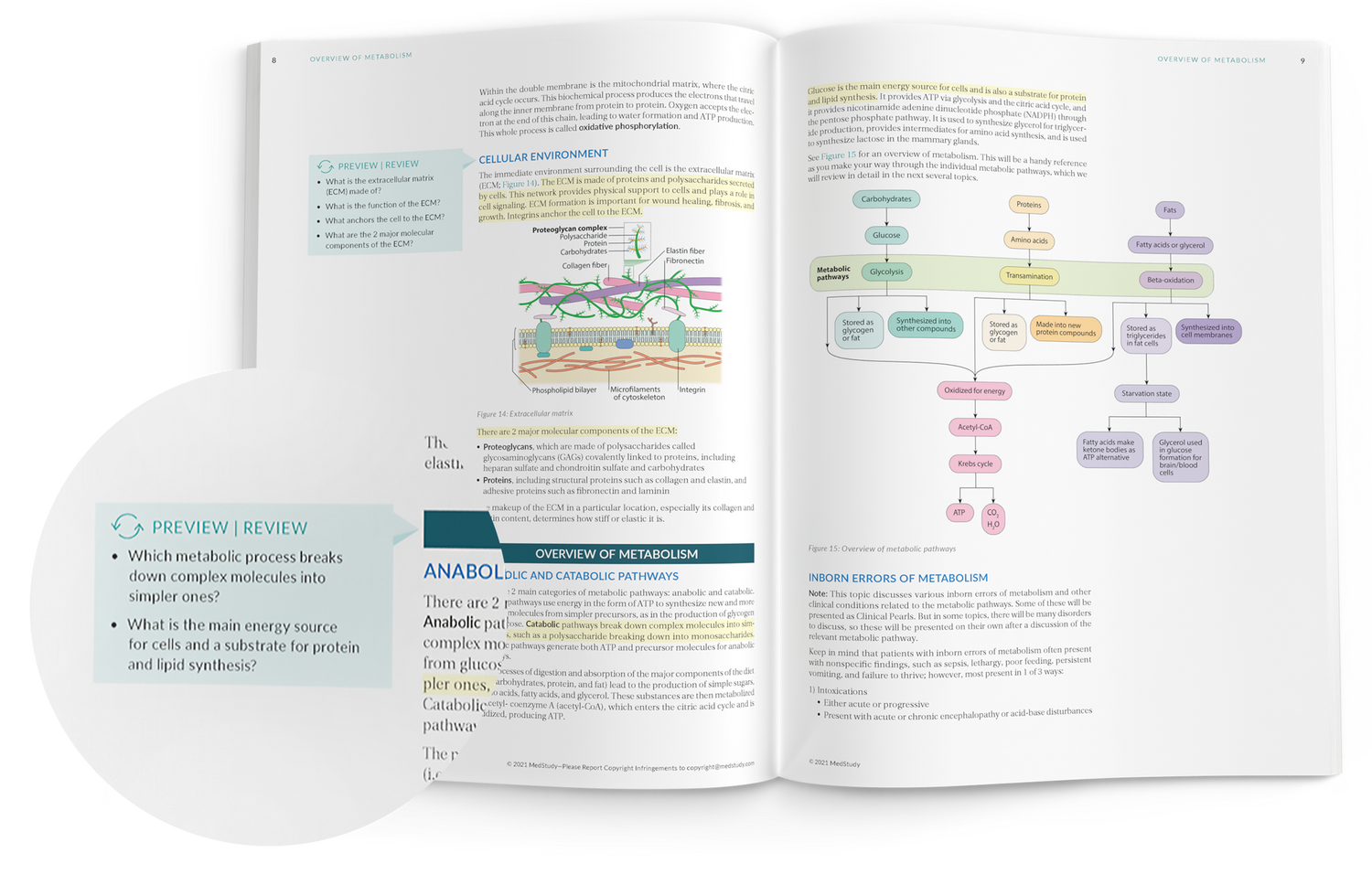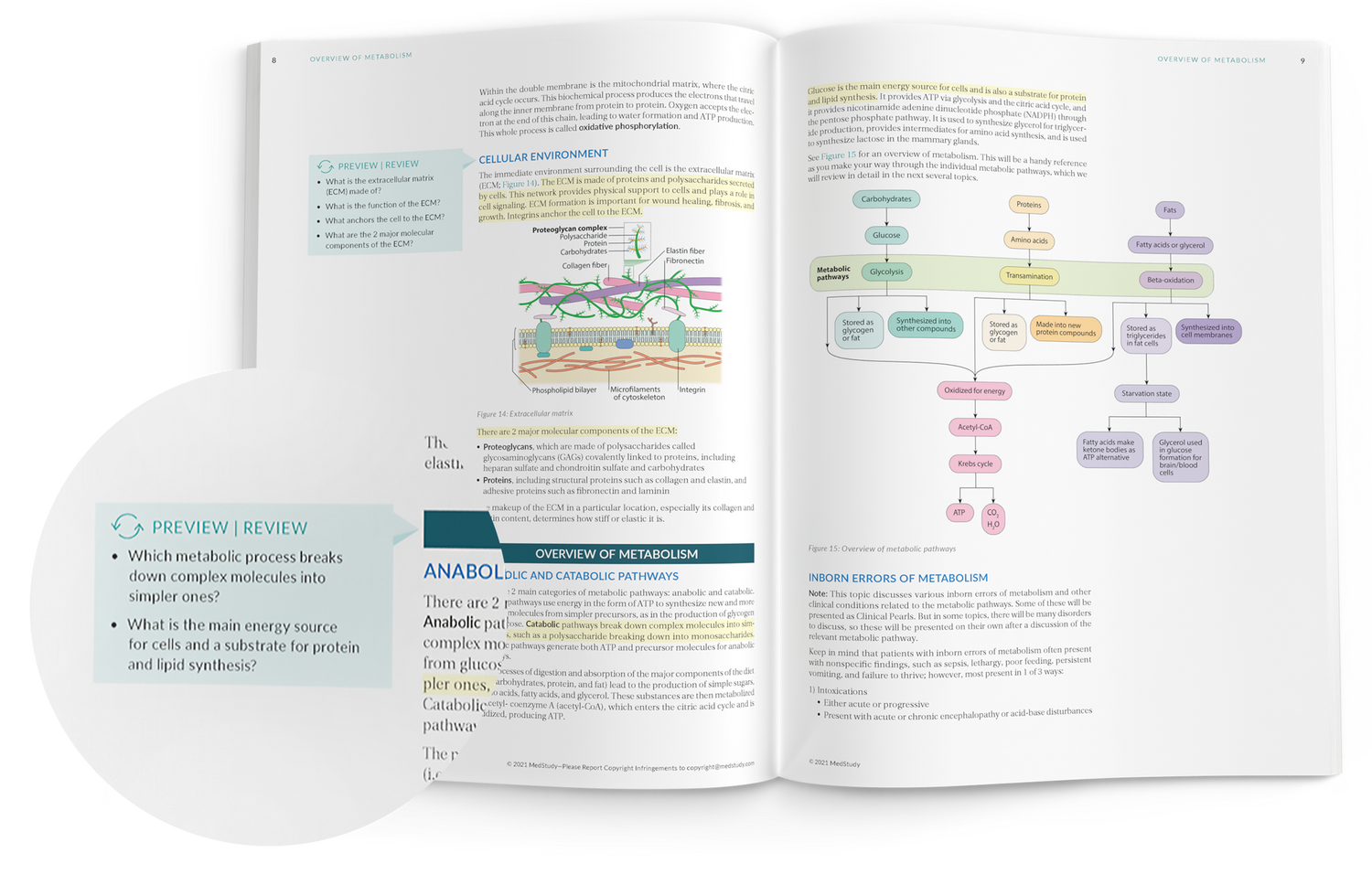 Preview | Review Questions
Preview, study and review the highest-yield material. Preview | Review Questions at the beginning of each main topic are based on the most exam-relevant info. Answers are highlighted in the text.
Clinical Pearls
We pull out the relevant points to help you apply the information in a clinical setting
Detailed Images
Explanations are further clarified with scans. x-rays, photos, and exquisitely-drawn figures
Contributors











































Tony Hannaman, MD
Editor in Chief
MedStudy
Ellen Scholnicoff, MD
Senior Medical Editor
Allergist/Immunologist
Thomas Abell, MD
Professor of Medicine, University of Louisville
Arthur M. Schoen MD Chair in Gastroenterology, University of Louisville
Brett Alldredge, DO
McKay-Dee Neurology Clinic
Nicole Kellan Behnke, MD
Orthopaedic Surgeon
Physician Consultatnt
Kristina K. Bryant, MD
Professor of Pediatrics
University of Louisville
Theresa A. Buck, MD
Department of Pulmonary and Critical Care Medicine
Bay Pines Veterans Affairs Healthcare System
Lynn Bullock, MD
Pediatrician
MedStudy Faculty
Jonathan Caudill, MD
Pediatrician
Joseph Choe, MD
Pediatrician
Susan Conrad, MD
Physician Educator
Mark R. Corkins, MD
Professor of Pediatrics, University of Tennessee Health Science Center
Chief, Division of Pediatric Gastroenterology, Le Bonheur Children's Hospital
Kaci L. Durbin, MD
Obstetrician & Gynecologist
Daniel Freedman, DO
Assistant Professor, Department of Neurology
Dell Medical School - University of Texas at Austin
Megan N. Freeland, PharmD, RPh
Health Content Writer
Jennifer Gibson, PharmD
Healthcare Consultant
Editor
Qyana Griffith, MD
Psychiatrist
Daniel Hayes, MD
Medical Writer
Editor
J. Chad Hoyle, MD
Associate Professor of Neurology
Residency Director, Department of Neurology
Director of Integration
The Ohio State University
Peter Huynh, MD
Clinical Physician of Allergy & Immunology
Chief of Allergy & Immunology
Kaiser Permanente
George Ibrahim, MD
General and Bariatric Surgeon
Easton Surgical Associates
Saman Kannangara, MD
Chief, Division of Infectious Diseases
Easton Hospital
Mahesh Krishnamurthy, MD
Clinical Professor of Medicine
Drexel University College of Medicine Program Director, IM Residency Program
St. Luke's University Health Network
Marjorie Lazoff, MD
Editorial Consultant
Donna M. Lisi, PharmD
Clinical Pharmacist
David Livert, PhD
Associate Professor
Penn State Lehigh Valley
Joanne Lynn, MD
The Ohio State University College of Medicine
Sharon E. Maynard, MD
Program Director, Nephrology Fellowship
Department of Medicine, Division of Nephrology
Benjamin Mba, MD
Associate Program Director
Rush Medical College
Kaihong Mi, MD
Pinnacle Health
Oreoluwa Ogunyemi, MD
Medical Writer
Melba I. Ovalle, MD
Medical Director; Assistant Program Chair; Professor
Nova Southeastern University
Matilda R. Parente, MD
Healthcare Communications Consultant
Pathologist
Arthur S. Pickoff, MD
Professor Emeritus
Wright State University
Adam Quick, MD
Associate Professor of Neurology
The Ohio State University College of Medicine
Divakar Sharma, MD
Chief, Division of Infectious Disease
Easton Hospital
Maren Shaw, MD
Maren Shaw Dermatology
Tina M. St. John, MD
Physician Educator
Health Communications Specialist
Manish Suneja, MD
Professor of Internal Medicine
University of Iowa Hospital and Clinics
Barbara Wexler, MPH
Epidemiologist
Medical Writer
Shannon Williams, MD
Medical Editor
Writer
Maria Yang, MD
Medical Director
King County Behavioral Health and Recovery Division
Mark Yoffe, MD
Physician Educator
Fred Zar, MD
Professor of Clinical Medicine; Program Director, Internal Medicine Residency
University of Illinois at Chicago
Medical Student Study Strong System
Get to know the complete system that was built to support how you progress through medical school and guide you through your coursework and exams.
Which Student System Is Right For You?
Each student package is designed to ensure you truly learn the foundations of medicine. You get to pick which version of our comprehensive system is best for you—because your entire medical career relies on the knowledge structure you're building right now.
 

 

$2,300

 

$1,700


$1,700



$1,100


$648


$598

Print Core

Included

Included

-
-
-
-
Digital Core

Included

Included

Included

Included

Included

Included

Qbank+
Step 1 AND Step 2
Step 2

Step 1 AND Step 2

Step 2

Step 1 OR Step 2

Step 1 OR Step 2

Personal Trainer ($300 Value)

Included

Included

Included

Included

Included

Included

Heart Sounds

Included

Included

Included

Included

-
-
Skin Signs
Included

Included

Included

Included

-
-
I loved the Student Core books! They were easily digestible and broken down by subject, which made it easier to take just one book with me each day, instead of lugging around a 700-page medical book. It also made it easier to look up topics, I'd just pull the book I needed and go.
I love that what would be a chapter in another medical textbook is it's own small book, so I could take just the booklet that I needed on the go.
What makes this product valuable for medical students is that you have some of the very best experts, folks teach for a living, and who've taken all that experience about what's important and distilled it down into one volume. Really, every piece of information in the Student Core is golden.
The student products are not mere lists of facts. These are true review textbooks written with the purpose of ensuring students truly understand and enjoy learning the high-yield information they contain.
Try it free!
With one-click, experience the revolutionary Med Student Study Strong system! No credit card required.
Start a free trial
Choosing a selection results in a full page refresh.