Sign up to get the entire system for free
In order to receive the products, put in your information below.
Pending activation, offer valid through 11:59pm MT on date specified. One system per customer.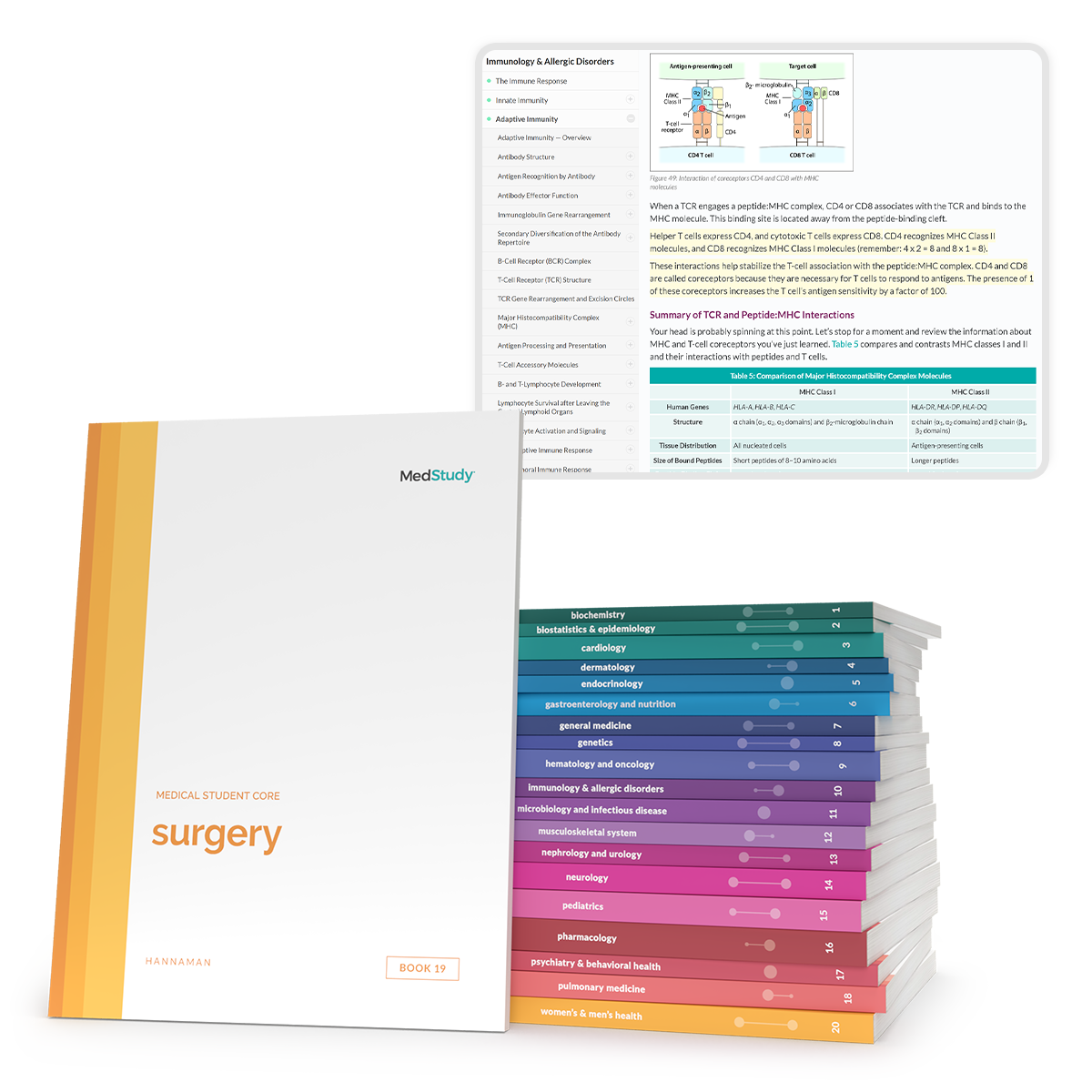 The Medical Student Core Is Structured To Support Your Progress Through Coursework
Finally, one set of books for medical school that comprehensively covers the knowledge students must master! From basic science to clinical knowledge, our casual and concise content makes learning medicine easier. Included in both print and digital formats.
Learn More About the Medical Student Core
Explore the Med Student Study Strong System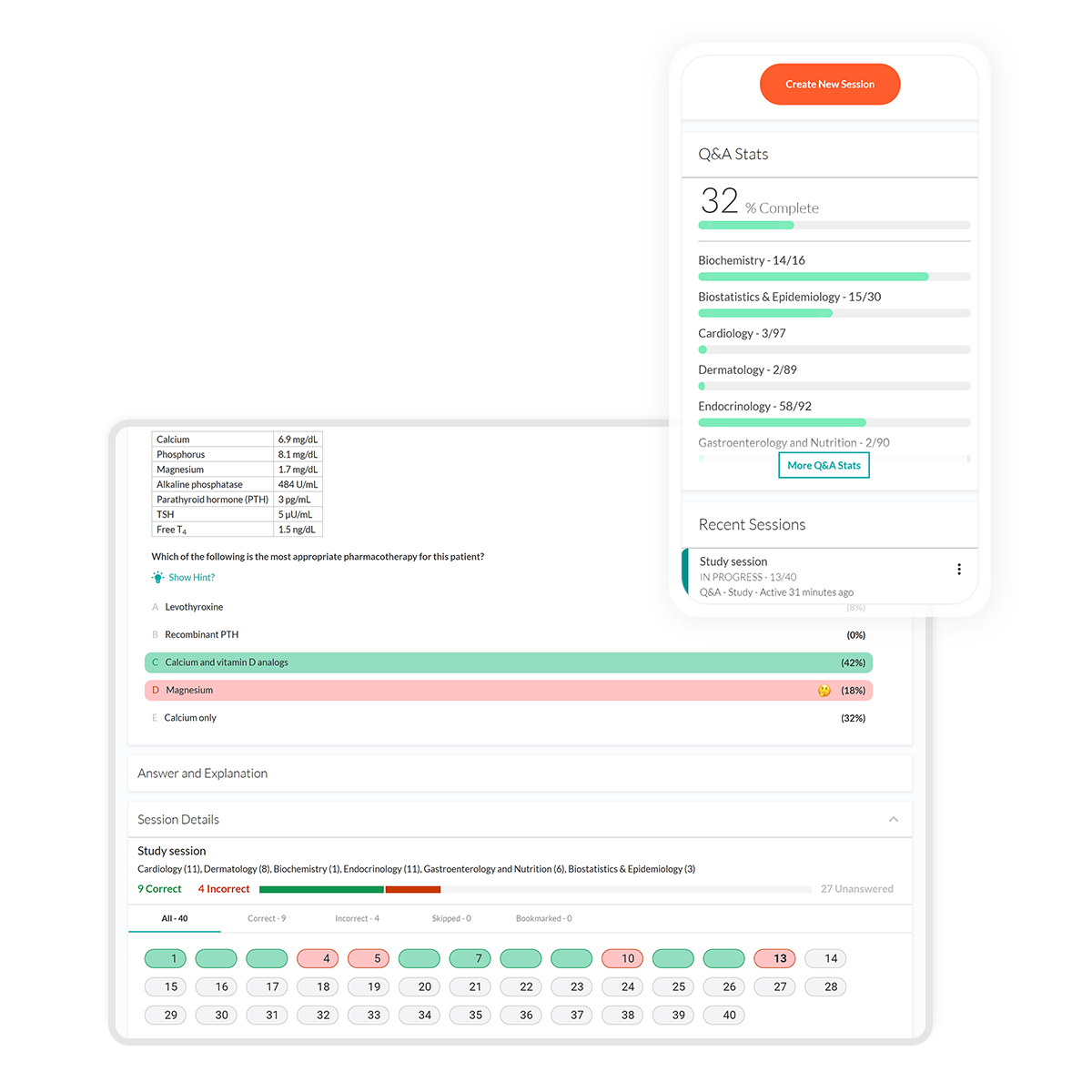 Confidently Take on USMLE Step Exams with Qbank+
3,000 challenging questions created by expert physician educators address the most testable topics on the USMLE Exam Content Outline for Step 1 & Step 2. Each Q&A is linked to the same topic in the Core so you can dig into the Testing Point for each question.
Learn More About Step 1 Qbank+
Learn More About Step 2 Qbank+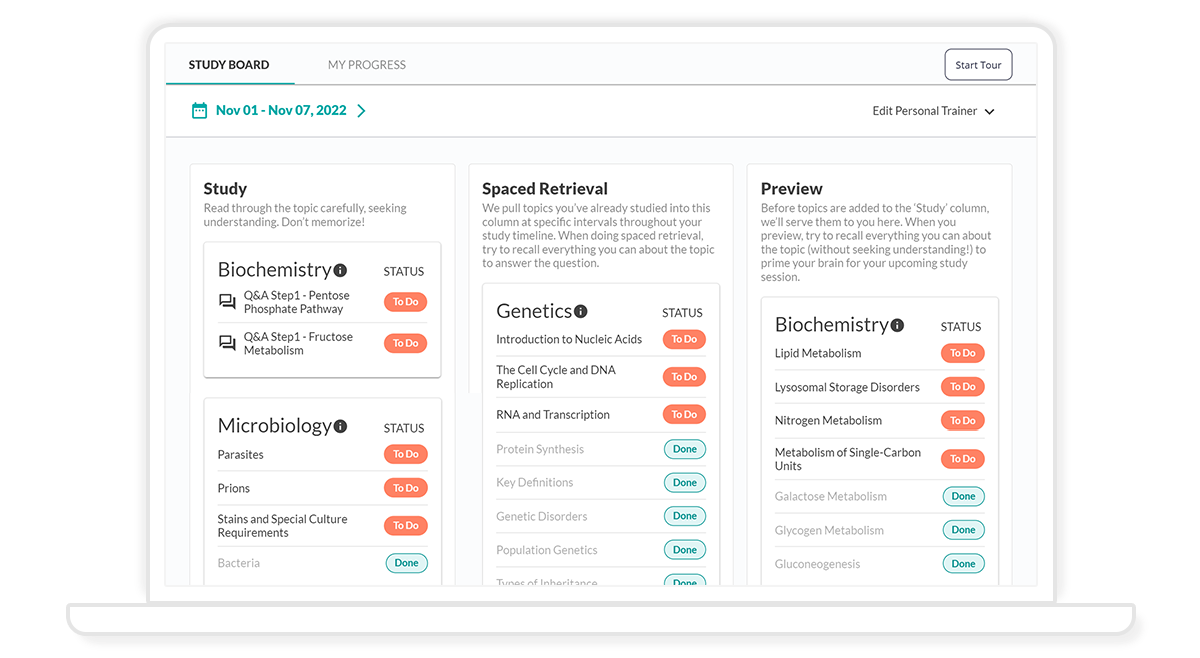 Study Strong® with Proven Learning Techniques Built into the Content
Personal Trainer gives you personalized, adjustable learning plans built according to your study pace. Weekly Core and Qbank+ assignments combine the content with the MedStudy Method to move must-know information into your long-term memory.
Read More About Personal Trainer
Learn More About the Medical Student Study Strong System
Here is a review of the content development/use and of the Personal Trainer by Directors of those areas, Sherry Kyle and Dr. Shannon Bomar.
The United States Medical Licensing Examination (USMLE®) is a joint program of the Federation of State Medical Boards (FSMB®) and National Board of Medical Examiners (NBME®). None of the trademark holders are affiliated with MedStudy.