Choose Your FREE 6-Month System
Use code AMSA at checkout
Enter promo code AMSA at checkout. Offer is limited to the first 200 members to redeem. Only one use per customer. Code does not apply to previous orders. Offer is valid for one 6-month Digital Medical Student Study Strong Systems only. Offer expires once 200 codes have been redeemed.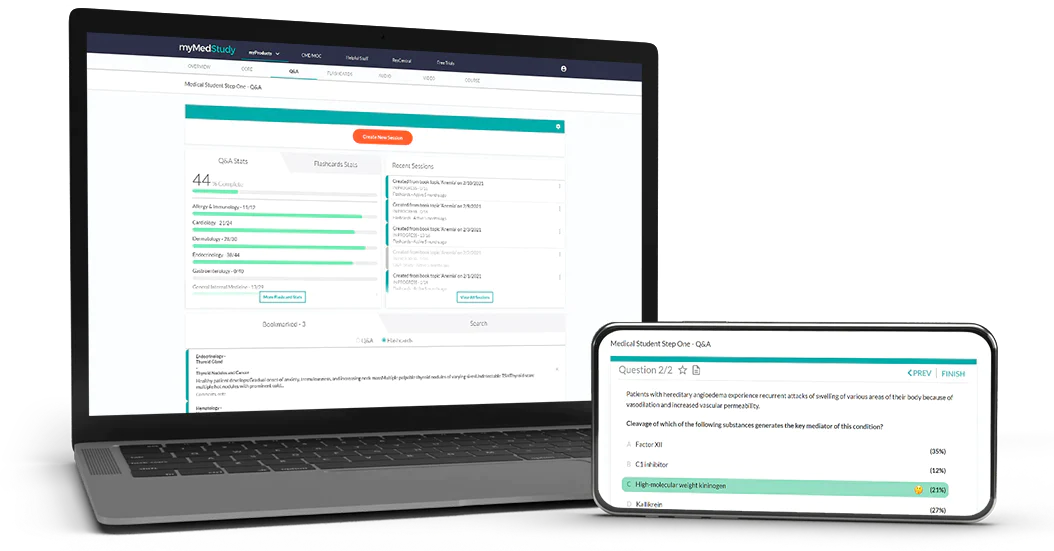 Confidently Take on USMLE® Step Exams with Qbank+
1,500 challenging questions created by expert physician educators address the most testable topics on the USMLE Exam Content Outline for Step 1 or Step 2. Each Q&A is linked to the same topic in the Core so you can easily move between your Q&As and digital Core to enrich your learning of must-know points.
Learn More about Step 1 Qbank+
Learn More about Step 2 Qbank+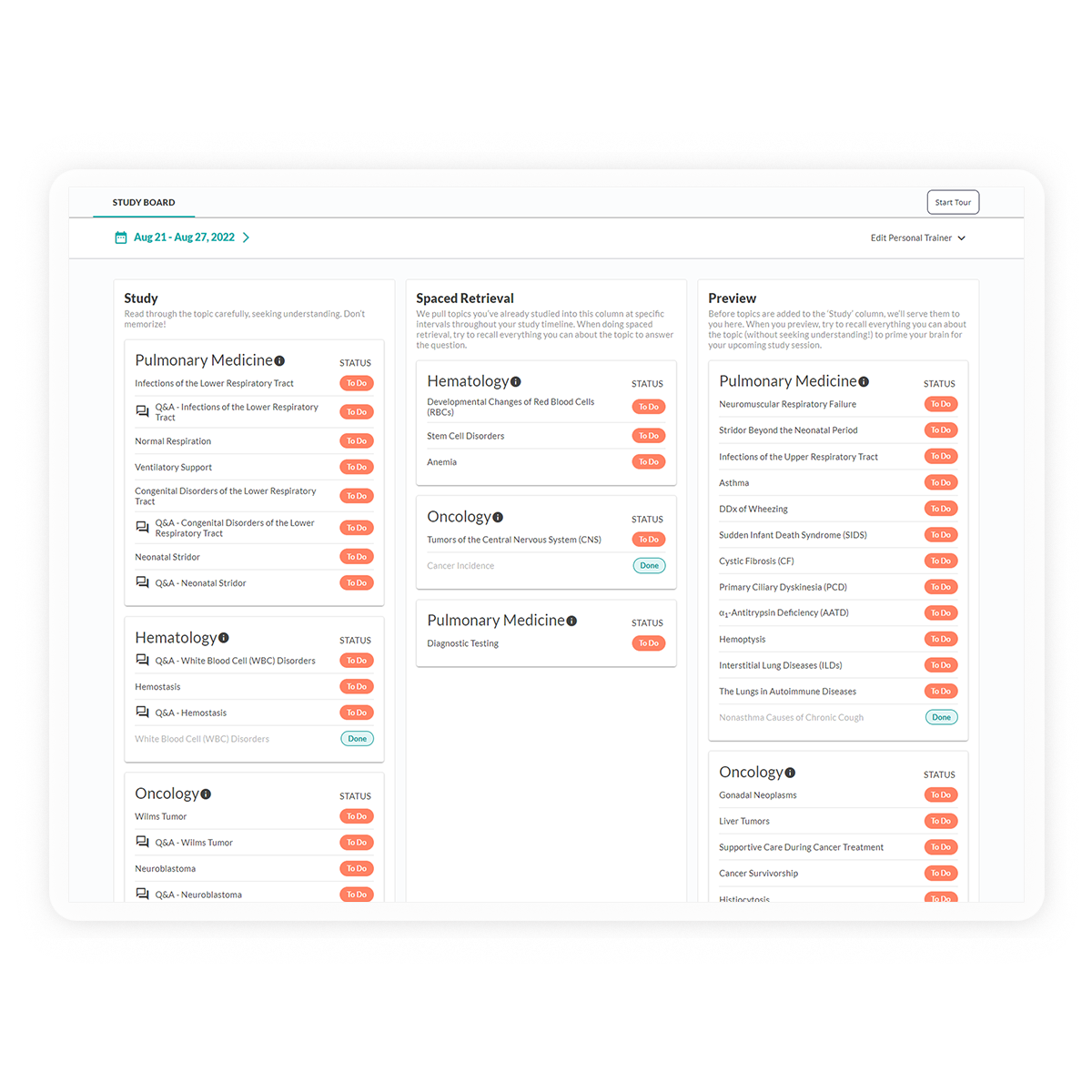 Study Strong® with Proven Learning Techniques Built into the Content
Personal Trainer helps you Study Strong with personalized, adjustable learning plans built according to your study pace. Weekly Core and Qbank+ assignments combine the content with the MedStudy Method to move must-know information into your long-term memory.
Read More about Personal Trainer
The United States Medical Licensing Examination (USMLE®) is a joint program of the Federation of State Medical Boards (FSMB®) and National Board of Medical Examiners (NBME®). None of the trademark holders are affiliated with MedStudy.