Heart Sounds

Keep your clinical skills sharp by reviewing over 40 different heart sounds and murmurs. Plus, watch interactive cardiograms and animations to help you visualize what you are hearing, and switch to test mode to quiz yourself.

Useful for all medical practitioners
Practice recognizing heart sounds including s1 and s2 heart sounds
Visualize cardiovascular flow
Access available for 24 months
Heart Sounds is an integral component of the Med Student Study Strong System  
Topics Covered

* Auscultation
* Anatomy
* The Cardiac Cycle
* Normal Heart Sounds
* Added Sounds
* Aortic Stenosis
* Mitral Regurgitation
* Systolic Murmurs
* Aortic Regurgitation
* Mitral Stenosis
* Mitral Valve Prolapse
* The Austin Flint Murmur
* Diastolic Murmurs
Regular price

Sale price

$199.00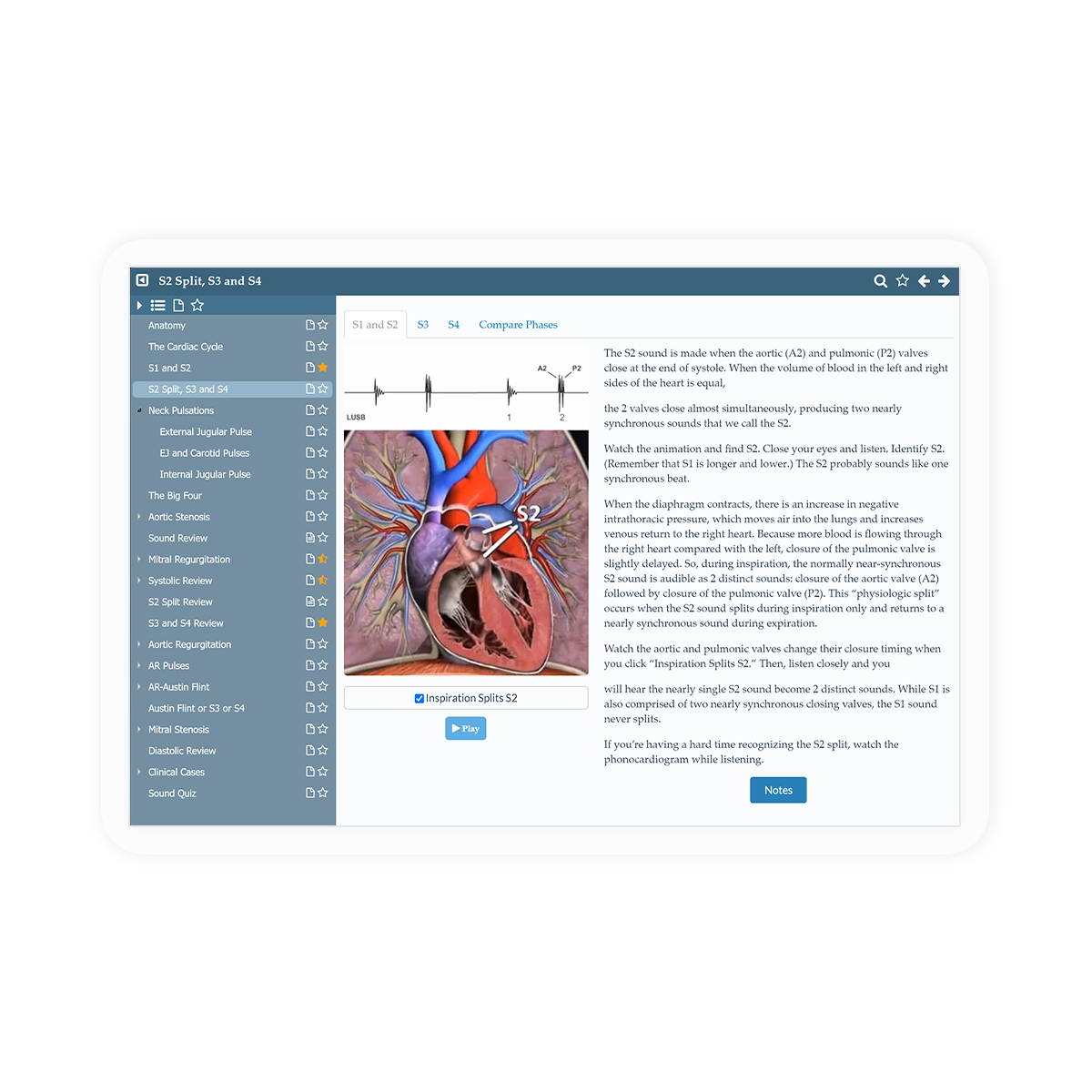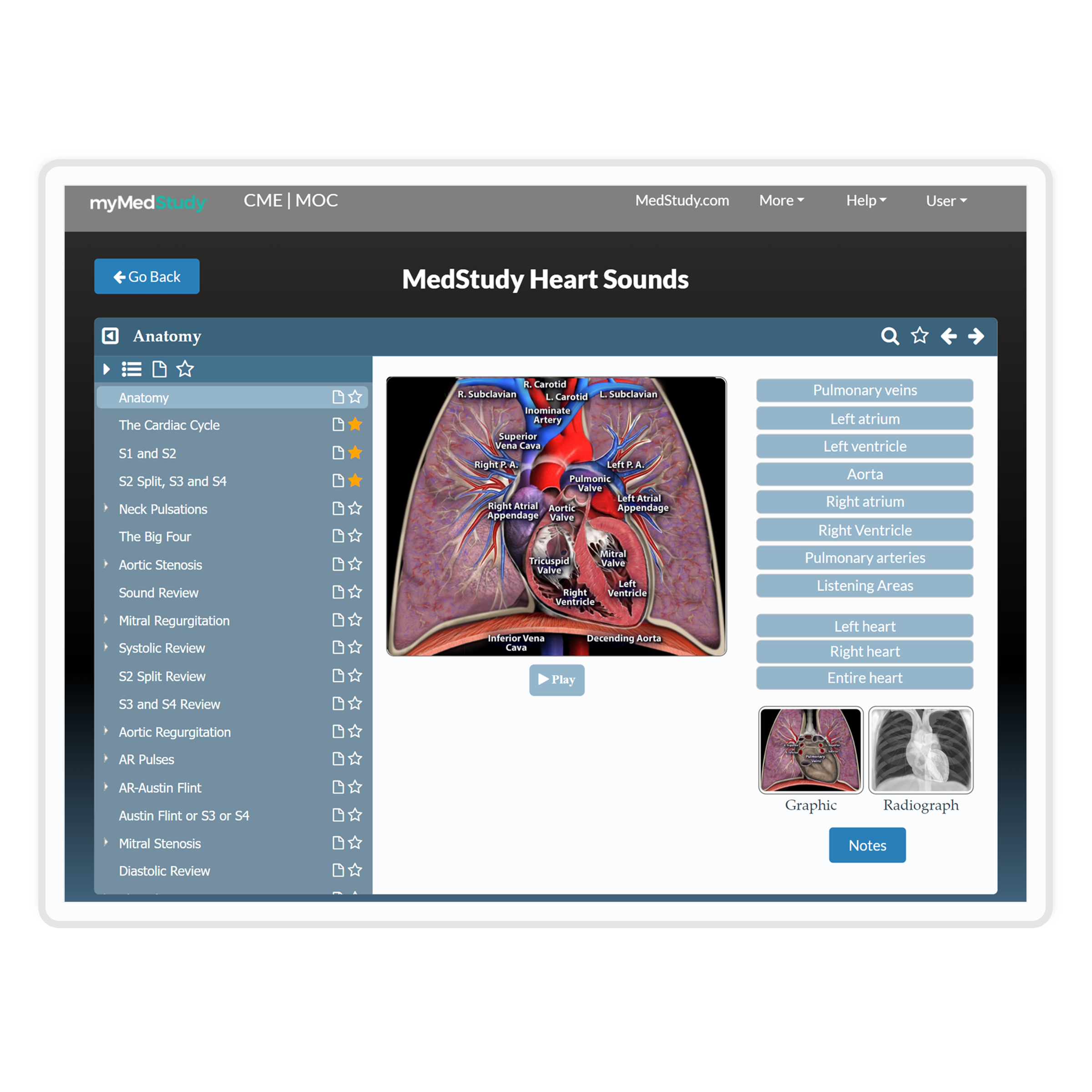 Listen, Watch, and Practice
* Hear recordings of both normal heart sounds and murmurs.
* Watch phonocardiograms and animations.
* Connect what you hear with associated physiologic structures and blood flow.
* Anatomic landmarks show you where to listen.
* Detailed explanations identify what to listen for.
*The Big Four heart murmurs are thoroughly covered: AS, MR, AR, and MS.
Heart Sounds Highlights
Heart Sounds Recordings and Detailed Descriptions

Cardiograms and Animations

Study Mode and Test Mode

Bookmarks and Notes
Review more than 40 audio recordings and learn where to listen, what to listen for, and more.
Watch and see how heart sounds relate to physiology.
Listen, watch, and visualize. Then test your skills, Includes specific clinical scenarios.
Record your own connections and associations.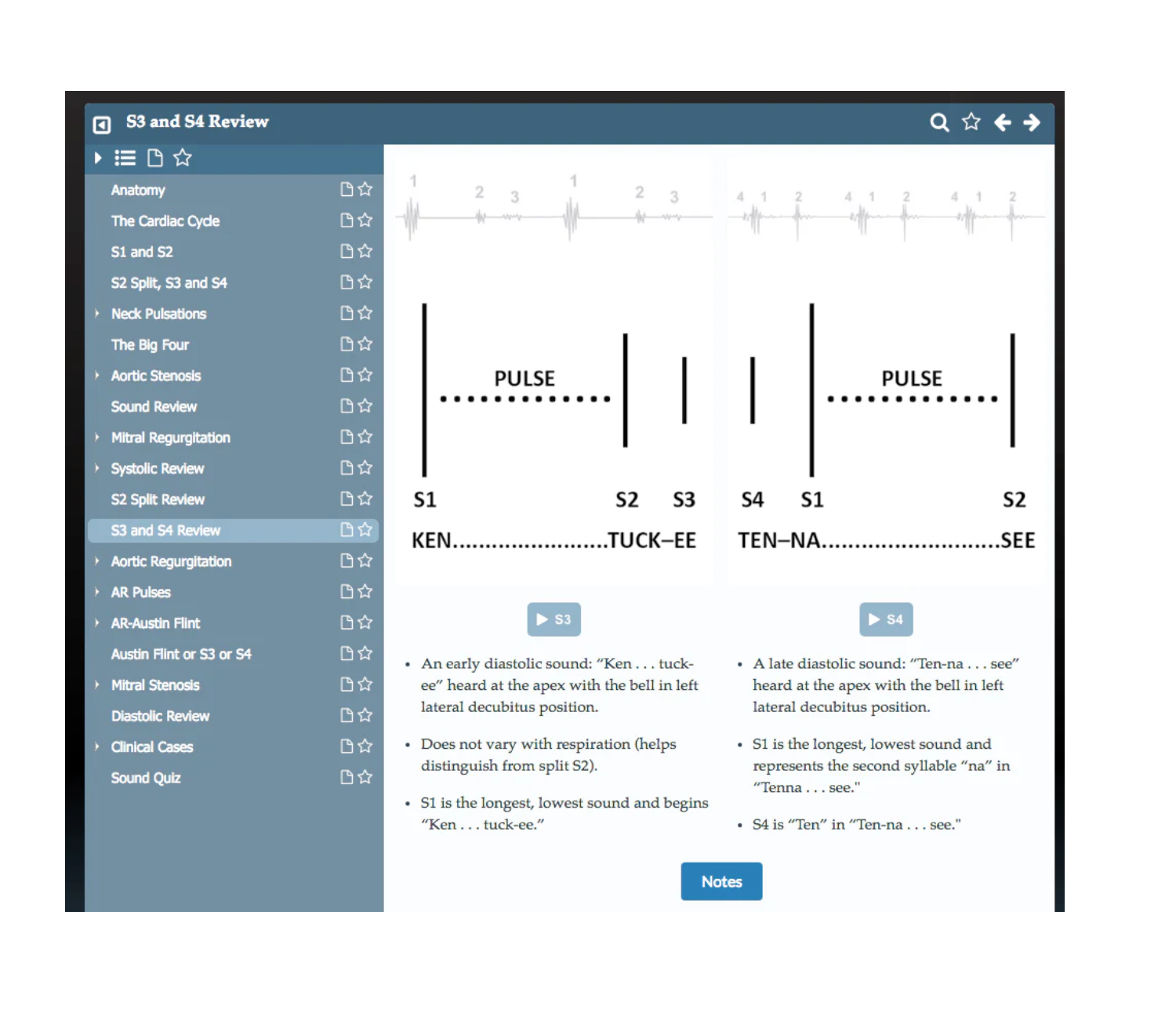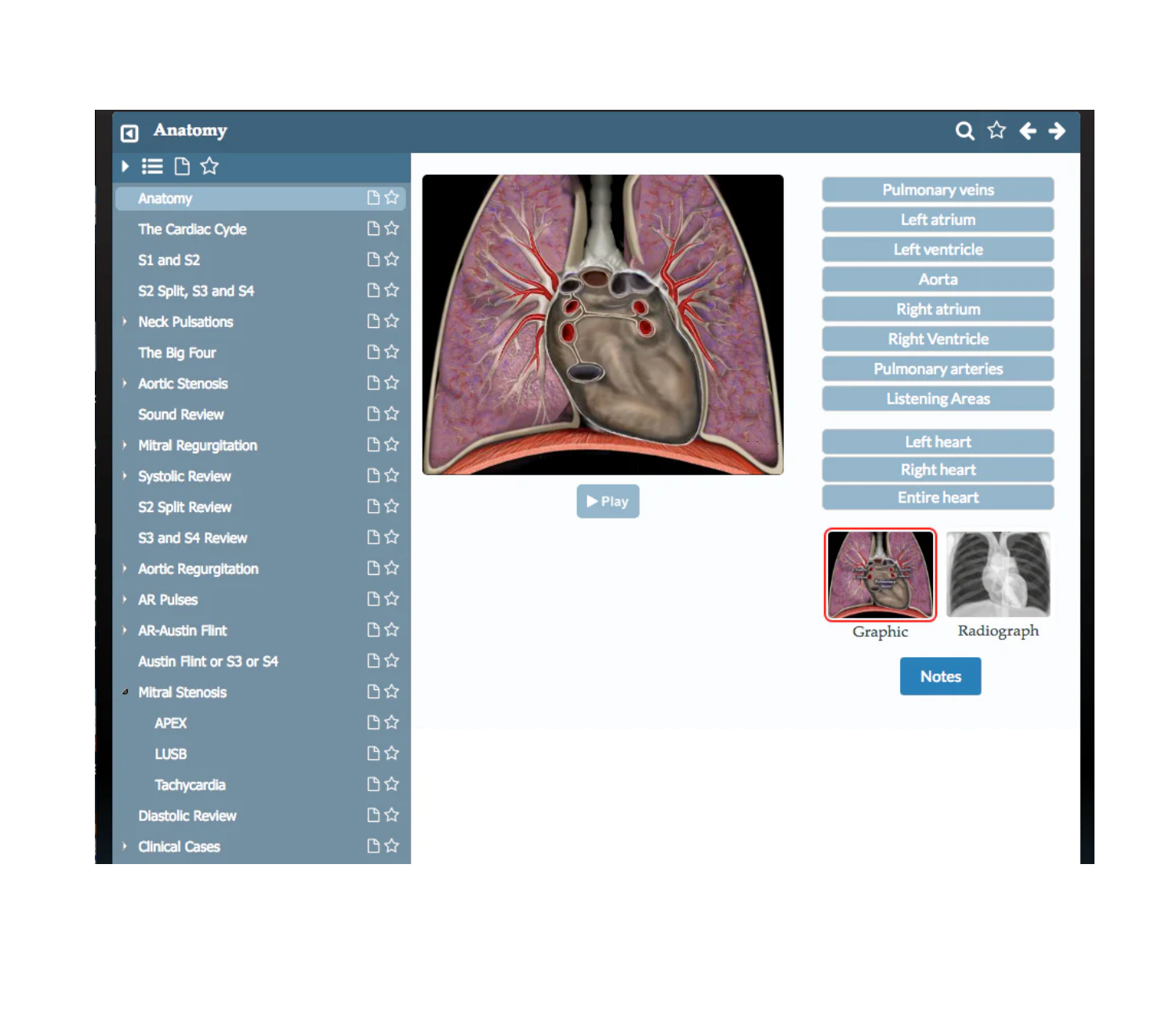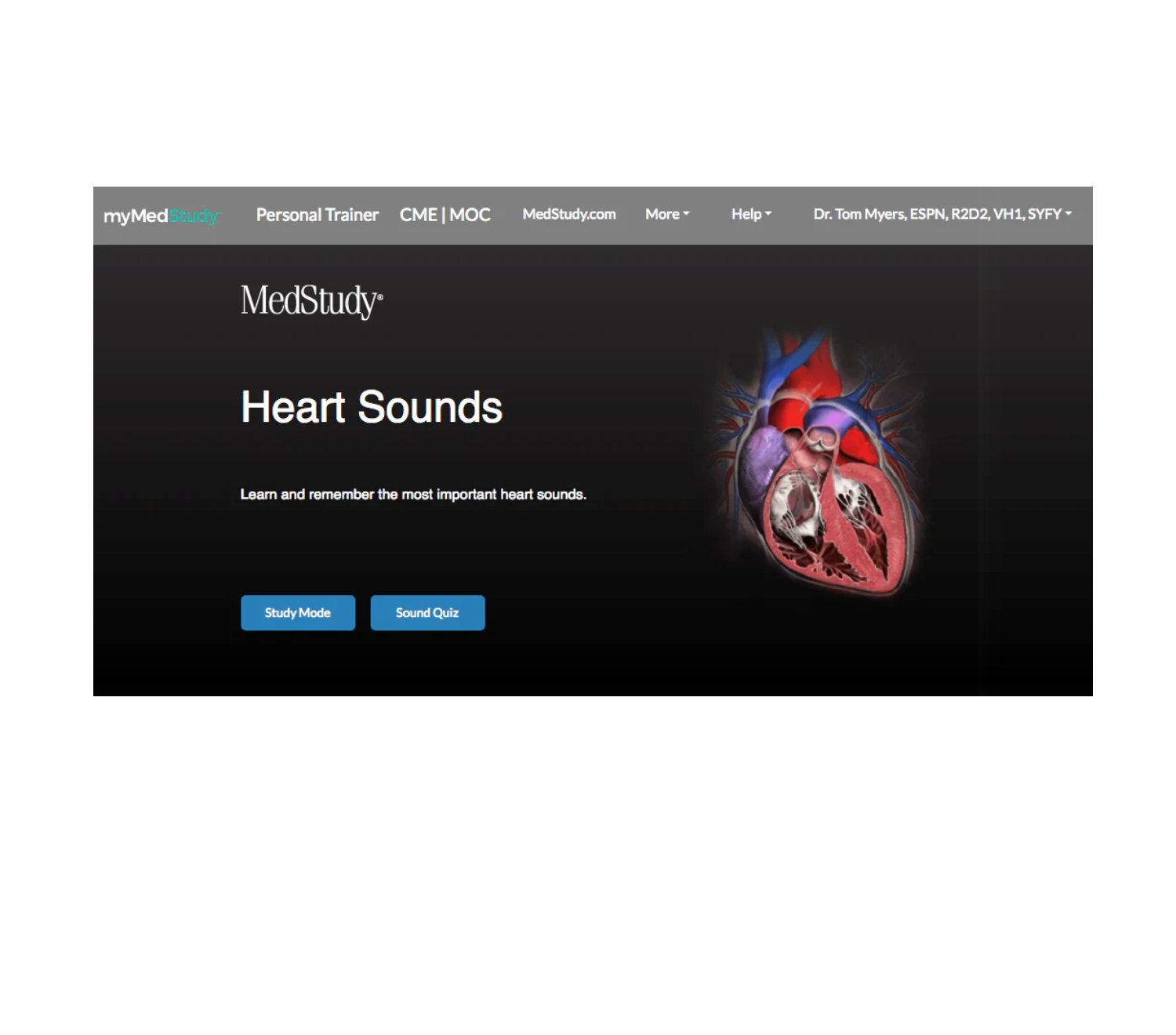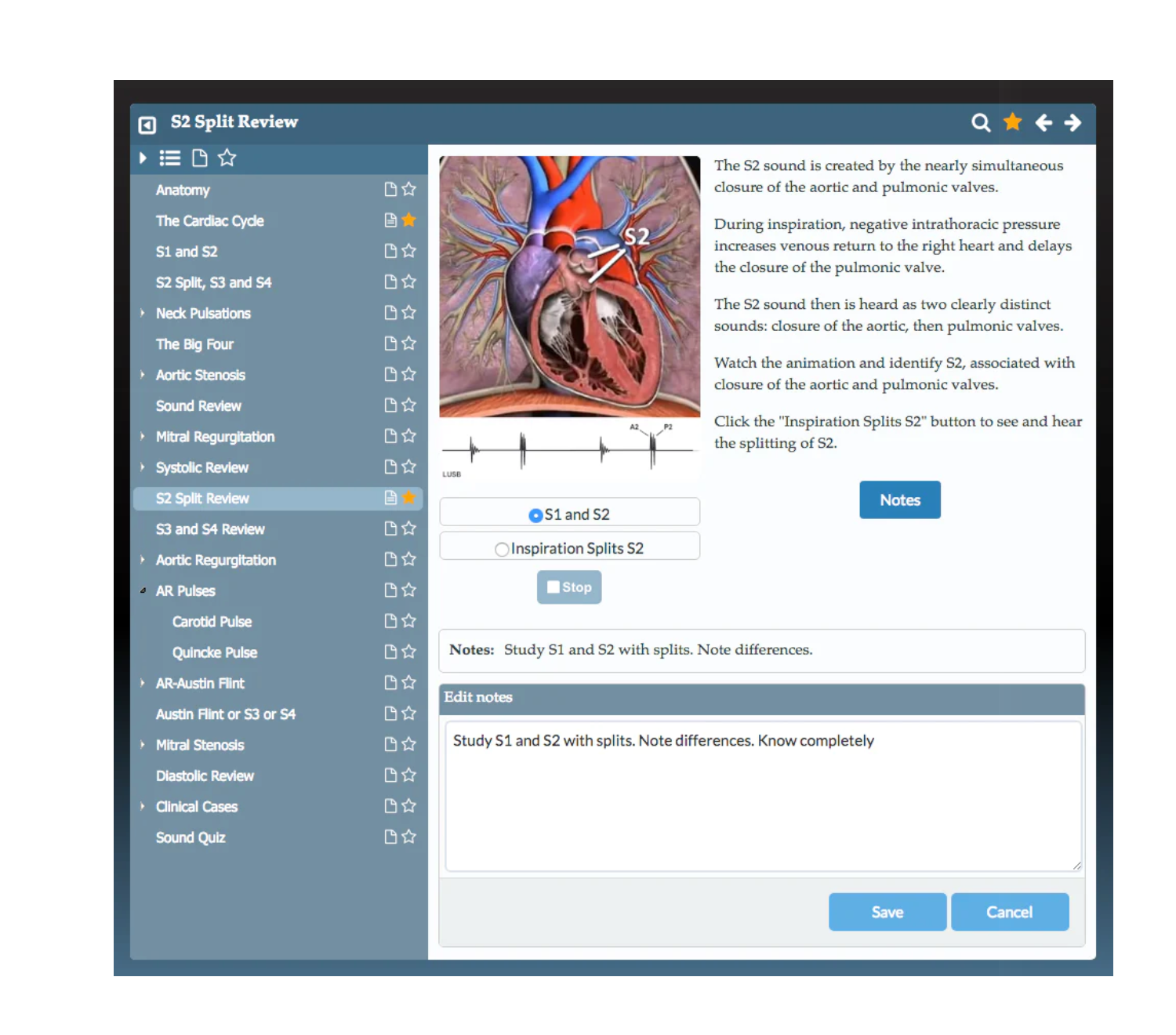 Free Trial
Sign up and receive a risk-free 24-hour full trial of Heart Sounds. No credit card required!
Start a Free Trial
Medstudy was amazing outlining all topics in a very user friendly way.
The MedStudy Method
Lock the material you must know into your long-term memory. The MedStudy Method combines the most effective evidence-based learning techniques with the best board-focused material in an easy-to-apply, three-phase approach to study.
Preview

Preview topics and assess your knowledge within the Preview Questions in your Core or Videos

Study

Read the Core, watch course or video lectures, and/or listen to audio material with the goal of a solid understanding of the topics

Spaced Retrieval

Practice recall of topic material with progressively spaced repetition of Preview | Review Questions, Board-Style Q&As, and Flashcards
Internal Medicine Core Audio Pearls
Regular price

Sale price

$399.00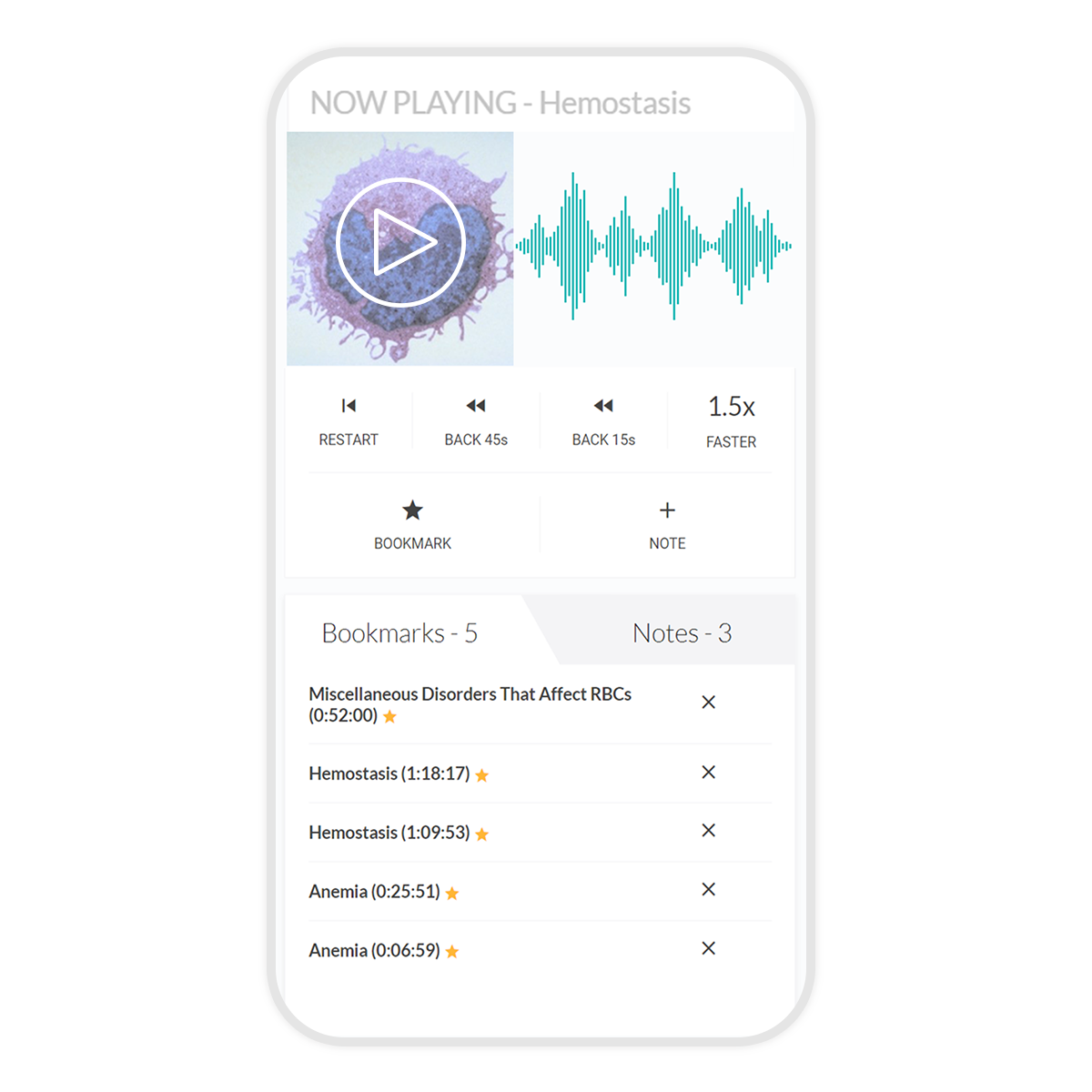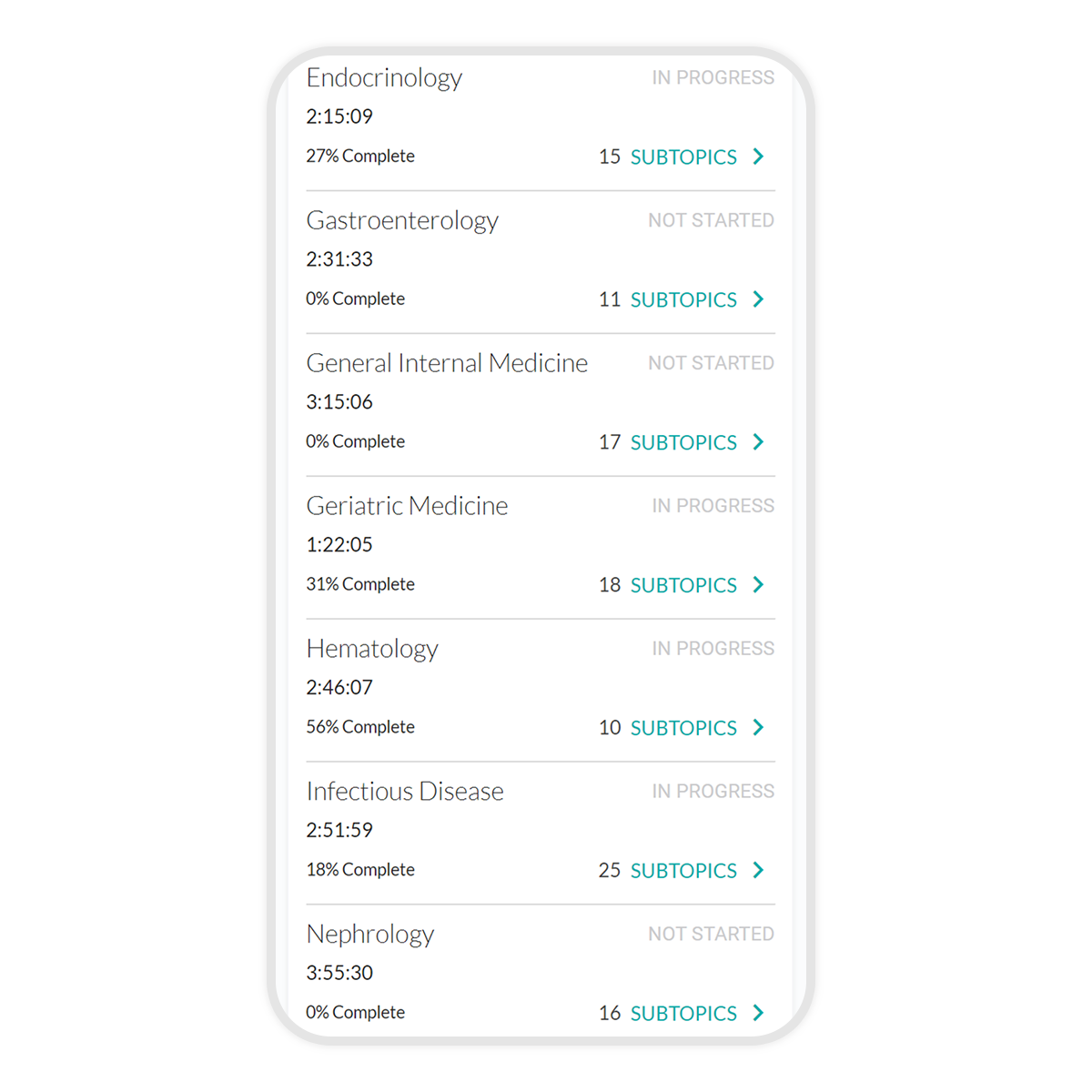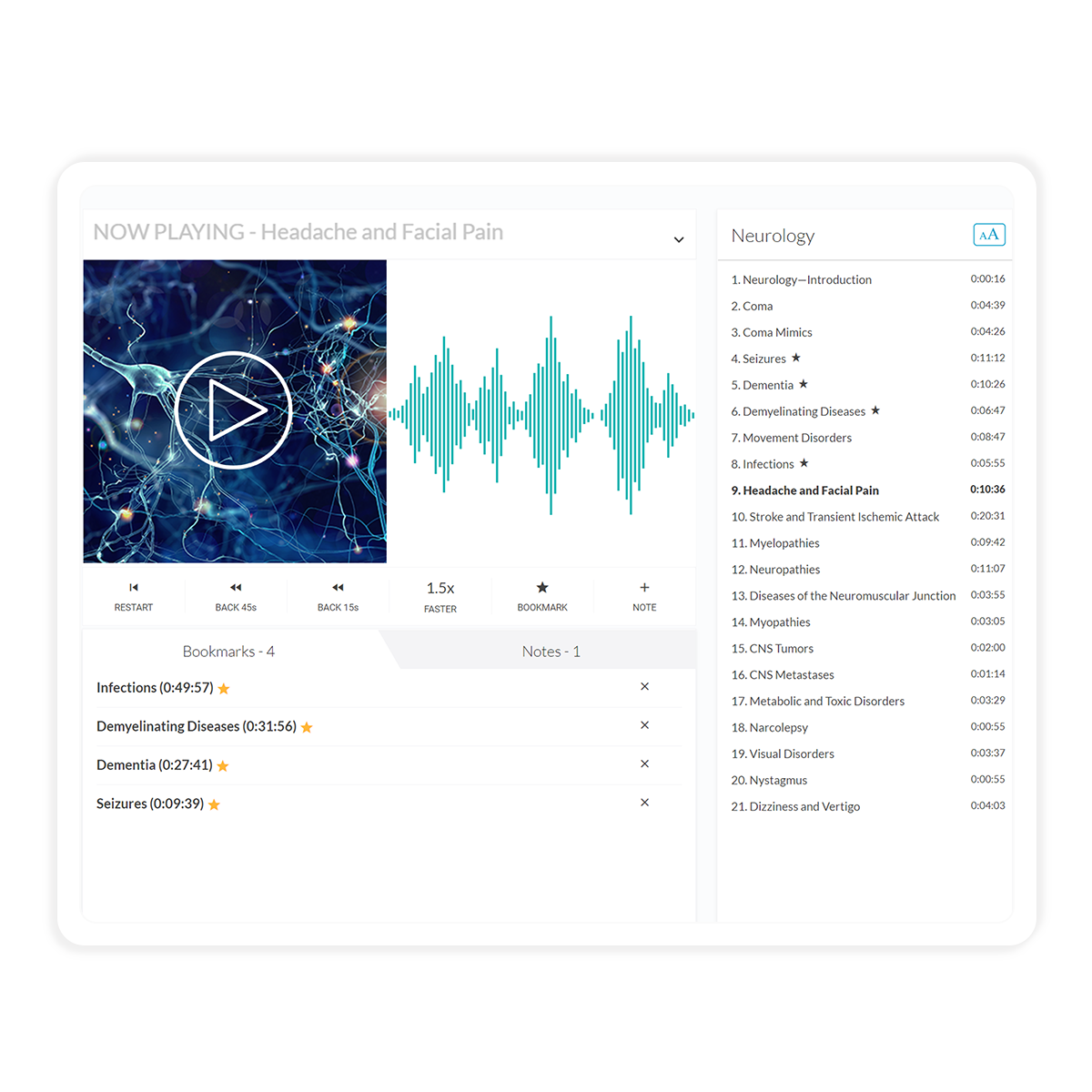 Choosing a selection results in a full page refresh.